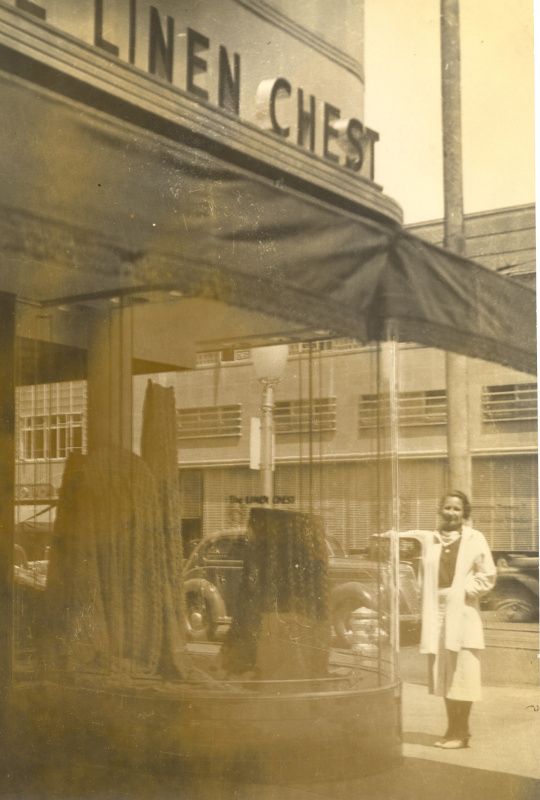 1937: Madge with the Linen Chest façade which she designed.
With her husband and daughter, she moved to a big house in Chula Vista near the San Diego Golf Course bought by her father. There she began a custom printing business in her basement to support her family. Eventually she moved the business to a downtown building, and advanced the printing process through her old windmill platen press to a small Gutenberg offset press that she called St Peter.
Over the years, she began to keep up with her husband's drinking. One lunch they had 11 martinis. Although she grew fat, she still played golf. Her father grew tired of living at 99 and died. Her husband developed jaw and mouth cancer. At the same time, her Mother in Law's emphysema grew so bad she could no longer live by herself.
During this time, she too had another bout with cancer…the first was colon cancer in 1948, and the last a tongue cancer with breast and thyroid cancer in between.
After her husband, father, and father's mother died, she went on a diet and began cruising around the world. She moved to Point Loma in the late 1970's, and met her third husband, Bob, on Shelter Island. They cruised the west coast on his yacht the Querida then the Meg-a-Bob for many years before she died in 1989. Bob died ten years later.
1948: Madge and Gunny in the front yard of #20.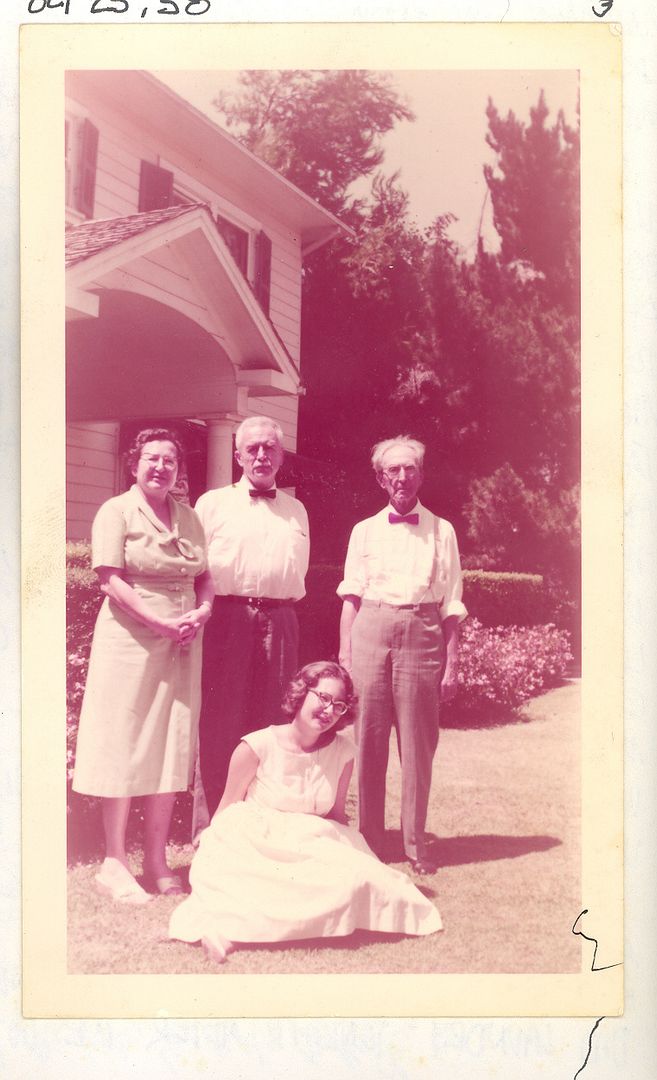 1958: Madge with her brother Charlie and her father Thomas E. Barnum. Seated Mage
on the lawn at #20.
1965: Living room at #20: Daughter Maggie, son-in-law Paul Hawkins, Madge, and Gunny the year before he died
Early 1970's: Cruising the south seas.
1970's, Madge on golf cruise.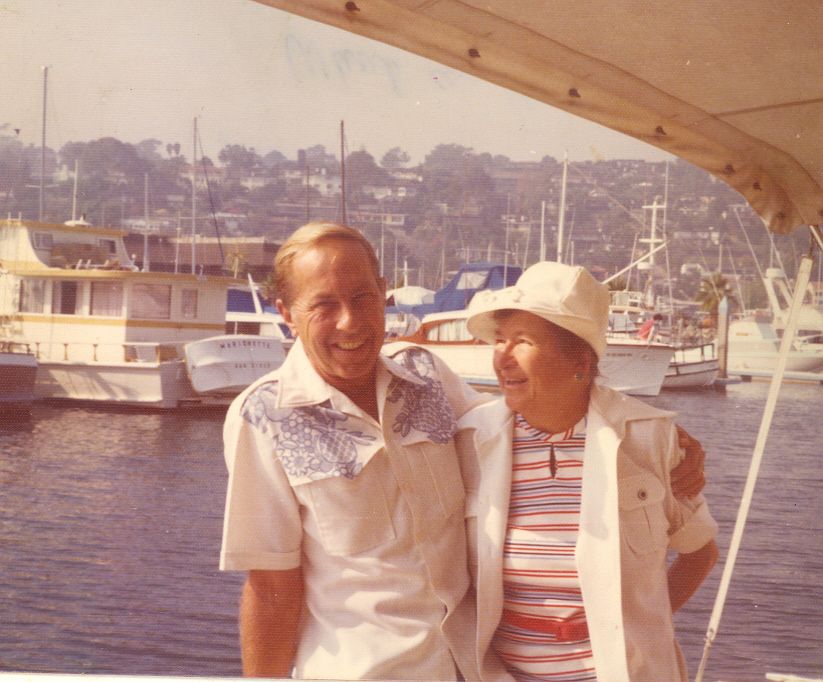 1974: Now Maggie with Bob Dowd on a friend's boat, Shelter Island.
1984: Thanksgiving at Milaka's house: L to R: Tommy, Milaka, Madge now Maggie, Bob, George Bailey, Scott, and Margot in the center.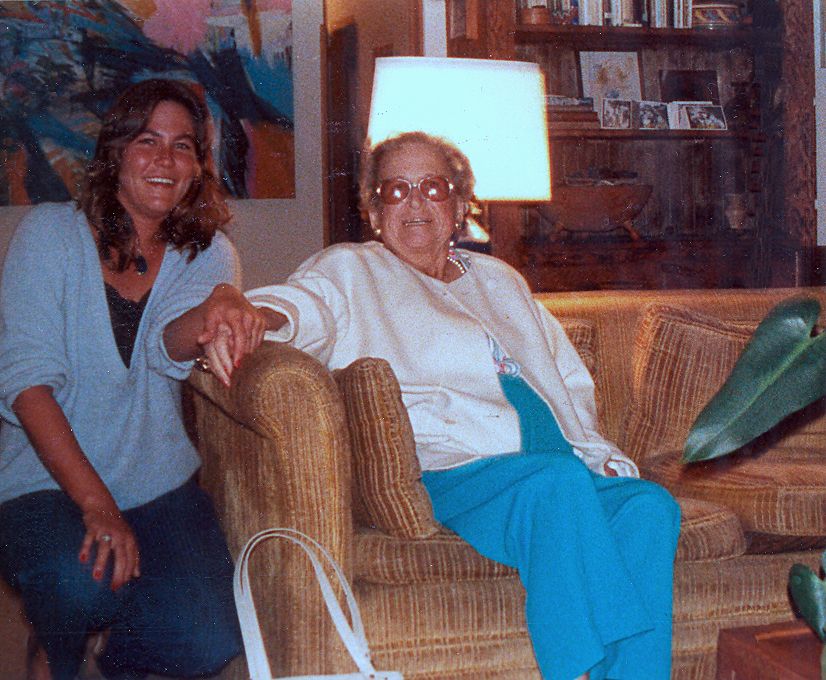 1986: Milaka and Maggie a last visit at the Cable Street house.
Himself:
Online since eight in the Comic Con waiting Room. Last year tickets sold out in the first hour. We do have passes as volunteers.
Herself:
Fishing downloading mother and making a blog entry about her life. Bare bones stuff leaving out all the anger and most of the alcoholism.
Gratitudes:
George and his patience. Life today. Laughter.