Really good food and people with a 1955 White over red Buick Special in the back ground.
Yes, we really enjoyed the Volunteer picnic held out in back of the museum. The food was great, the sun was out, and the car people were great. What more could one want.
Dinner out with friends, and agony with little sleep all night long. Sunday there was a bit of breakfast with Margot and Zoe, and a catch up nap. I tried adding breakfast today, and that wasn't a success. A doctor's appointment coming up next.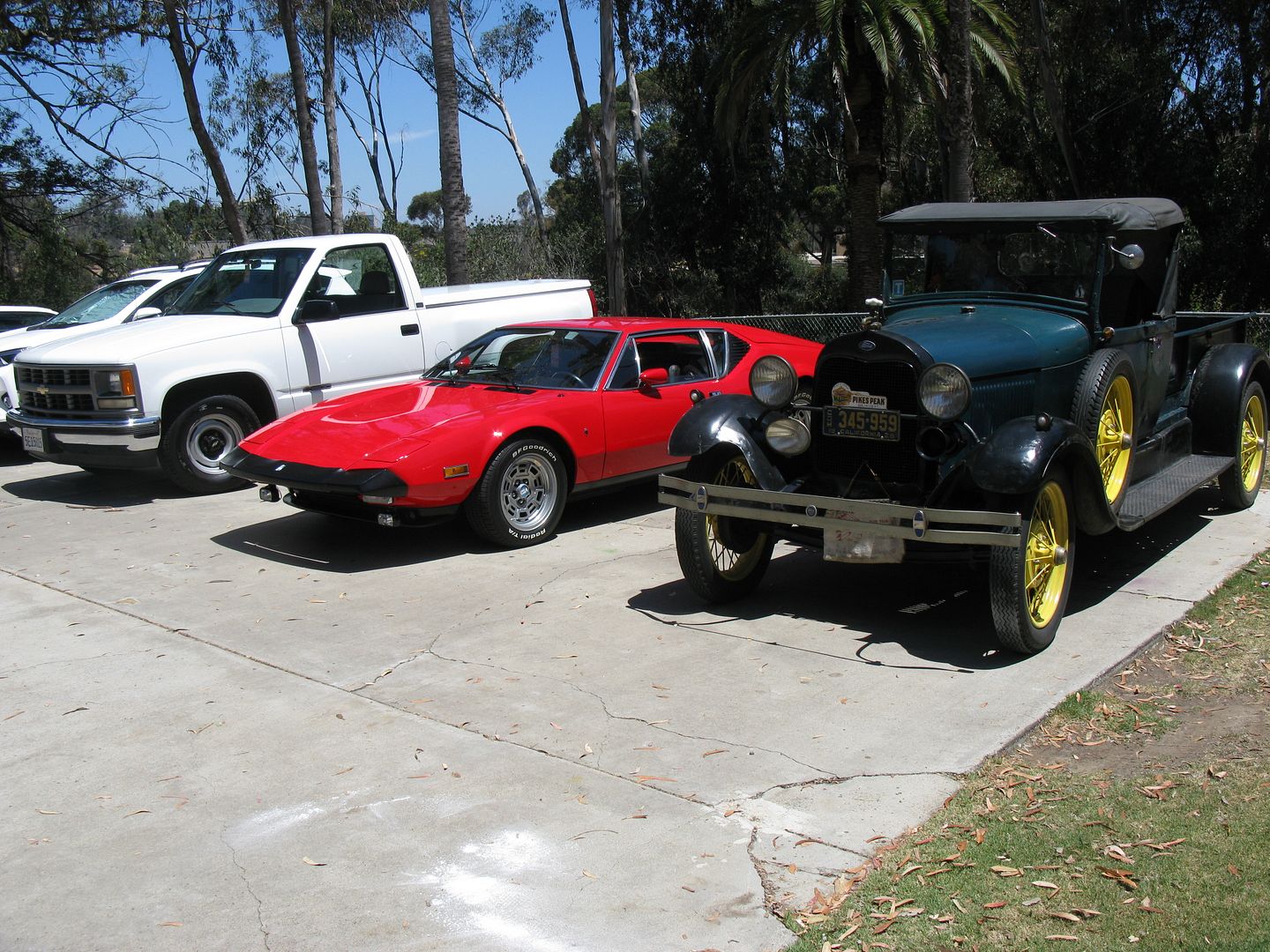 Just a bit of a 2016 Lexus, a 1995 Chevy Cheyenne, a Ford Pantera, and a Model A Pickup.
A 30's Ford V8 convertible next to a fully restored Datsun 1968 SPL 311.
---
1500: Typical diverticulitis symptoms. I am to drink lots of liquid, take two antibiotics and one probiotic a day. Nothing like a little agony and loss of sleep to get me to the doctor. George is a dear, but he didn't look really sympathetic till I said something about massive infection. He did bring me a liquid. I'm really appreciative.