Cabrillo Lighthouse before the early morning clouds burned off.
Staying home long enough to tell Mariah that the kitchen and doors upstairs were freshly painted, we headed off to enjoy our unique National Park.
We do have a National Park here in San Diego, and we were off to celebrate the hundredth anniversary of the National Park Service by climbing to the top of the lighthouse. Battery E's Control Station was also open….such fascinating stuff just a few miles from the house.
The first batch of visitors have climbed to the top.
That which goes up, has to come down.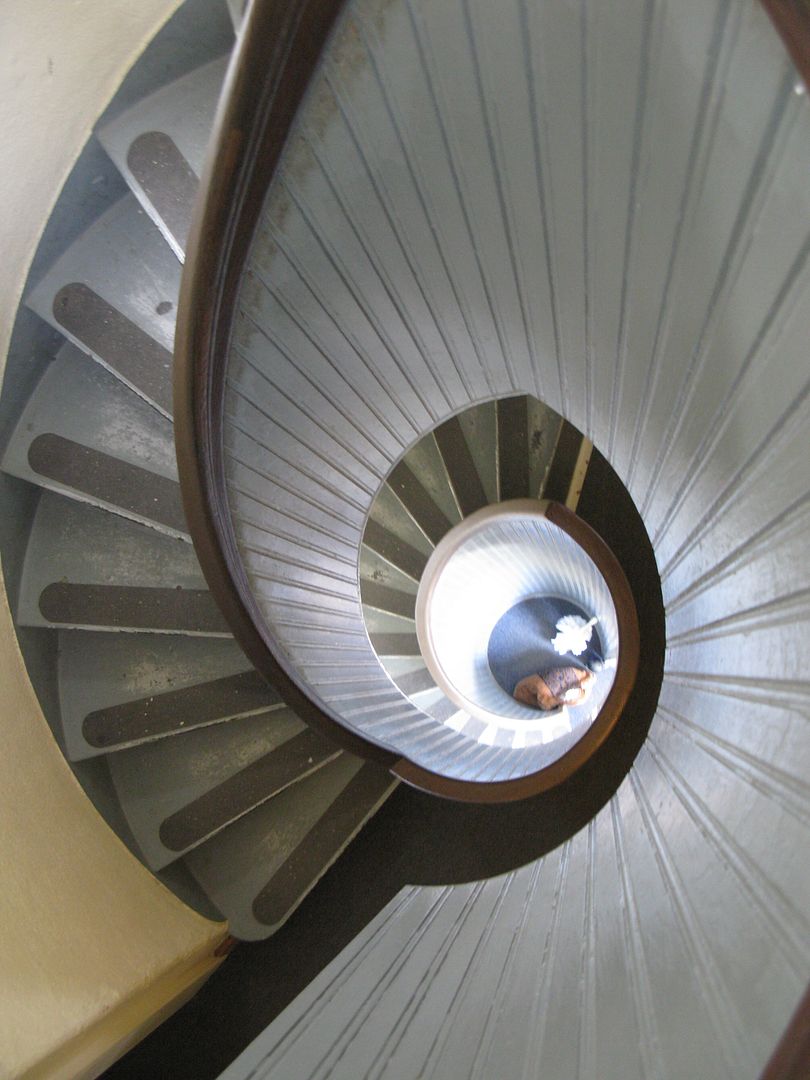 This tightly wound circular stair goes clear through to the basement.
A walk down the spine of Point Loma led us to the Battery E Control Station.
I never knew it was open before. It's a fascinating, two level, WWII fire control station for Battery E…or Battery Ashburn. The battery itself has now been repurposed by the Navy, but the fire control station has been repaired and restored by military volunteers.
The spotting scope on the top level.
George climbing down to the lower living level.
It was a lovely morning in the sun, then after salad at home, a quickie trip to ROSS where G got a two inch smaller belt. Less worn out looking too.
Himself:
Sanding and repainting one door.
Herself:
Took photo of finished laundry room and moved things around in the garage.
52 Week House Reorganization:
5 minutes in the garage. LOL
Gratitudes:
That I managed to walk so very far with so few sitting breaks today.