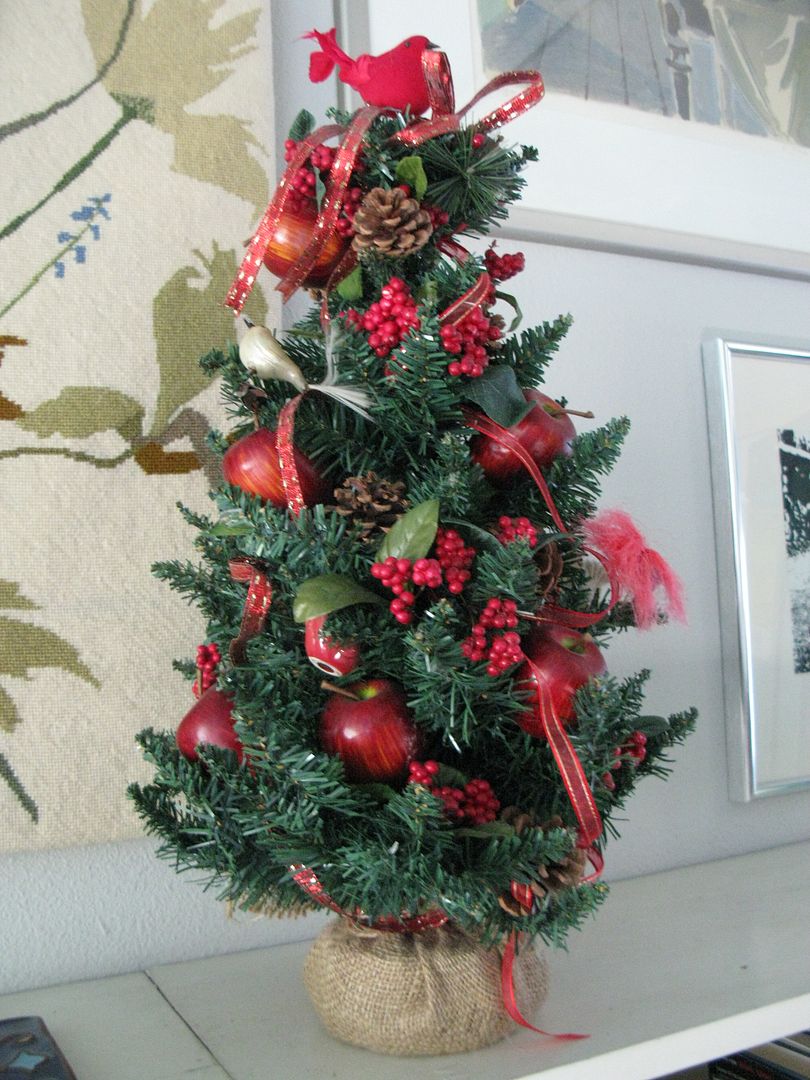 Duck's Tree.
·
Party season is here. Last week was his office party. This week the Auto Museum is having their party – with gift exchange, and the following day is our desert party. I'm becoming inured to folks deciding not to come after saying they would.
·
Only two Christmas cards have arrived. It shocked me a bit at first. Even the card isle at Target…which used to be two sided plus a little, is now only half of one side. Last year, I sent a few cards, put a picture here, at my other blog, and on Facebook. That was it. Same thing this year. G doesn't send cards. He isn't bah-humbug, he just doesn't think socially.
·
Lots of cruise ships in port lately. Regular visits by the mega ships, but Friday there was a really tiny ship. The Sirena, almost yacht like in size, surprised me. I follow Peter Knego's Cruise reportage regularly. He tells us of all those small river ships I long to take but can't afford. Now here was a tiny ship I'd never heard of before.
·
Grumpy has his Christmas Wreath…thank you George for zip tying it on.
·
Still coughing, but my voice returneth.
·
I put signs up at work for the Thursday work crew to NOT shelve books. PLEASE. And I put a sign on the broken shelf. I just don't want books to fall on customers….please.
·
George is into most of his old clothes. I am in to all my old pants. Some of my shirts are a bit tight tho. Maybe we both need to do upper body exercise…middle body exercise?
' Ate a terribly unhealthy lunch with M&M's....did I say that.
' Rearranged the whole living room with G's help only for the sofa. Like it better.
·
Did I say it…life is good right now. That isn't small at all.