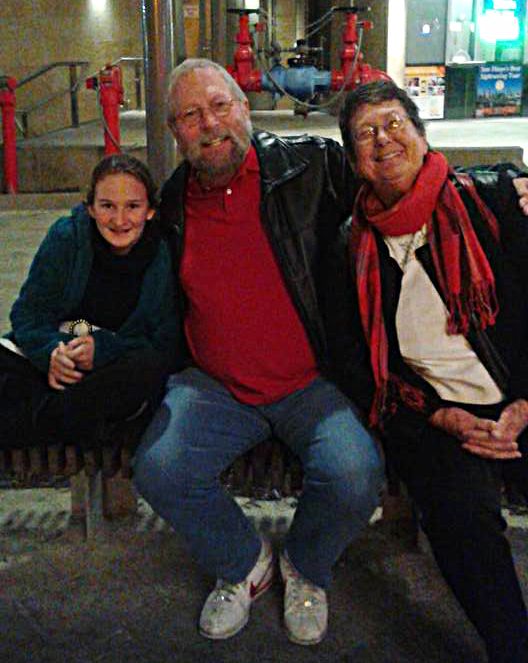 Zoe, George, and Mage outside the Balboa Theater just before the show opened. She can easily talk with anyone...an amazing talent.
---
Friday night:
We enjoyed the office party two hours up the coast.
A good chance to network and talk to the bosses.
G is now working vastly longer hours now as a new client is sending in many, many new jobs.
He's ok with it all, but I worry.
Saturday:
Costco, work, museum, and out to dinner with Margot and Zoe.
He loved the show last night.
Herself:
Friday night: I too was able to talk Datsun SPL 311's with one car guy at the office party. Great Deserts. Saturday: Costco stuff, tidy house, mending, and off to Piza Nova and the Gay Men's Chorus's holiday show "Jingle." Flat out fun stuff. Zoe was a little cranky with dinner and the balcony height which made me a little cranky.
Gratitudes:
Everything at the moment. Just everything.