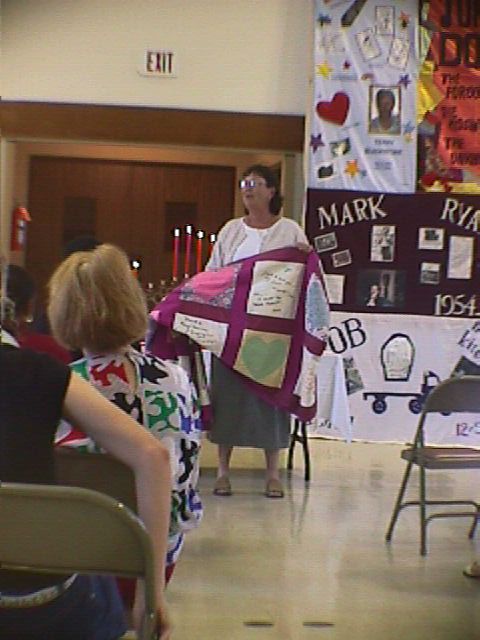 Telling the story about how Dotty made this Panel for the AIDS Quilt.
There were several small pieces of muslin that AIDS Walk participants had signed. They hung around for years, and no one did anything with them. Dottie cut around the well wishes and Put them on 12 inch blocks. She then made matching 12 inch heart blocks. I put the sashing around the edges, and the sturdy canvass. George installed the grommets so this panel could be joined to others.
This is the finished panel.
Herself:
I just had to post something on World AIDS Day.
Reading:
One of the last Mayors.
Gratitudes:
George today.