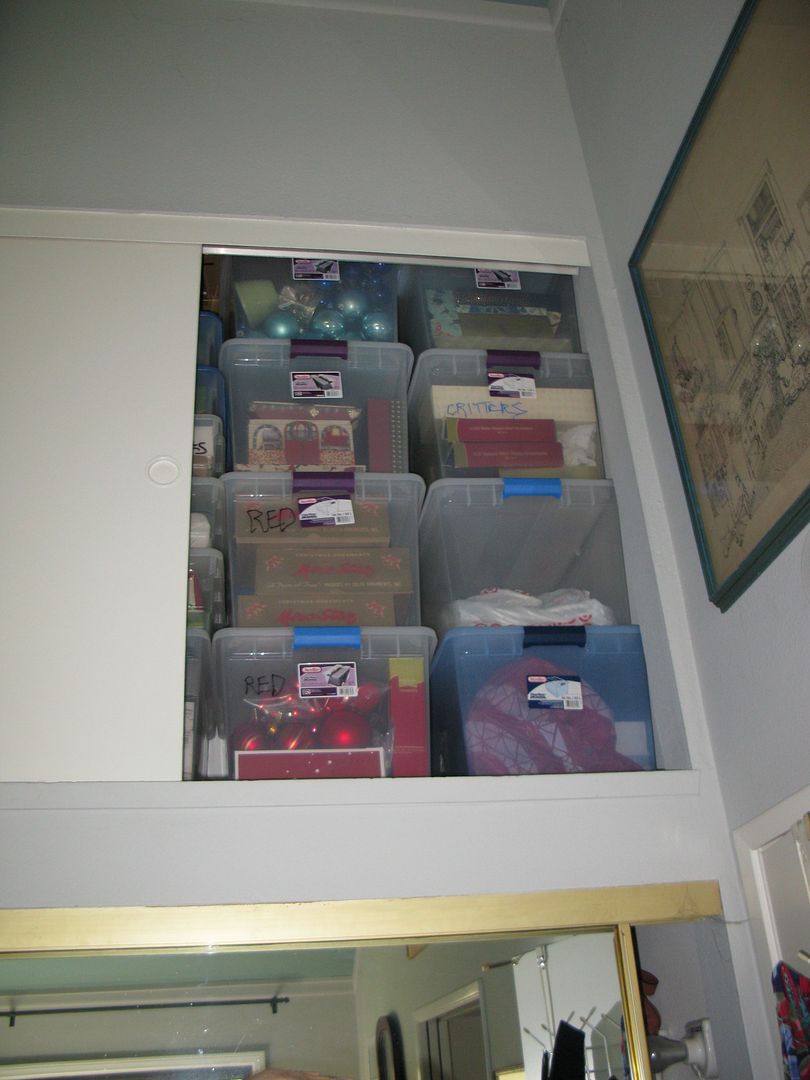 The Attic.
All the Christmas things are almost put away up there in our attic. I still have to put them in their big plastic boxes, but that will take only a moment or two. The lights are coming down. I will wind them on their spools while he unhooks them. I'll really miss the light and dimension these decorations bring to our house, but it's time to move on to other things.
I won't pull the quilt out to work on today. G is constructing his new computer on my drawing board. I am grateful that he says he will work with me on the quilting math so I can get the weeds at the bottom finished. I will fix the pulled threads in my favorite sweater. I'll polish silver pins and rings and bracelets that grew blackish in their storage. I'll write of the daily things in my blog for today as these things are comfort me after the holidays.
You will laugh with me as I no longer have to get all dressed up on Sundays, but I am planning to dress up this evening. I now am working as a greeter….not very important but taking part. I don't do well shaking hands now. My right thumb is bone on bone. Someone suggested "fist bumping." I can do that. Much to my surprise, it makes all the young kids laugh. I guess it's something only the young do.
Wait until their hands wear out.
Basic maintenance is taking part in my own life even if it is just greeting people at the door.
Himself:
Updated his picture. Doing lights, boxes, and computer: 10" wide case for the new cooling fan, new series of Intel I 7 processor, 48 gigs of DDR4-3000 memory, Solid state 5012 gig solid state HD, blue ray writer, backup/storage 1T normal HD, high end Radeon graphics card. Windows 10, and an older Word.
Herself:
Took down ornaments and taking breaks from the dust washing dishes and reading. Dinner last night was very fattening at the Cheesecake Factory.Keeping it simple today. Taking my penicillin three times a day.
Reading:
Another Pitt. Well crafted.
Gratitudes:
That I am feeling fractionally better….cough, cough.