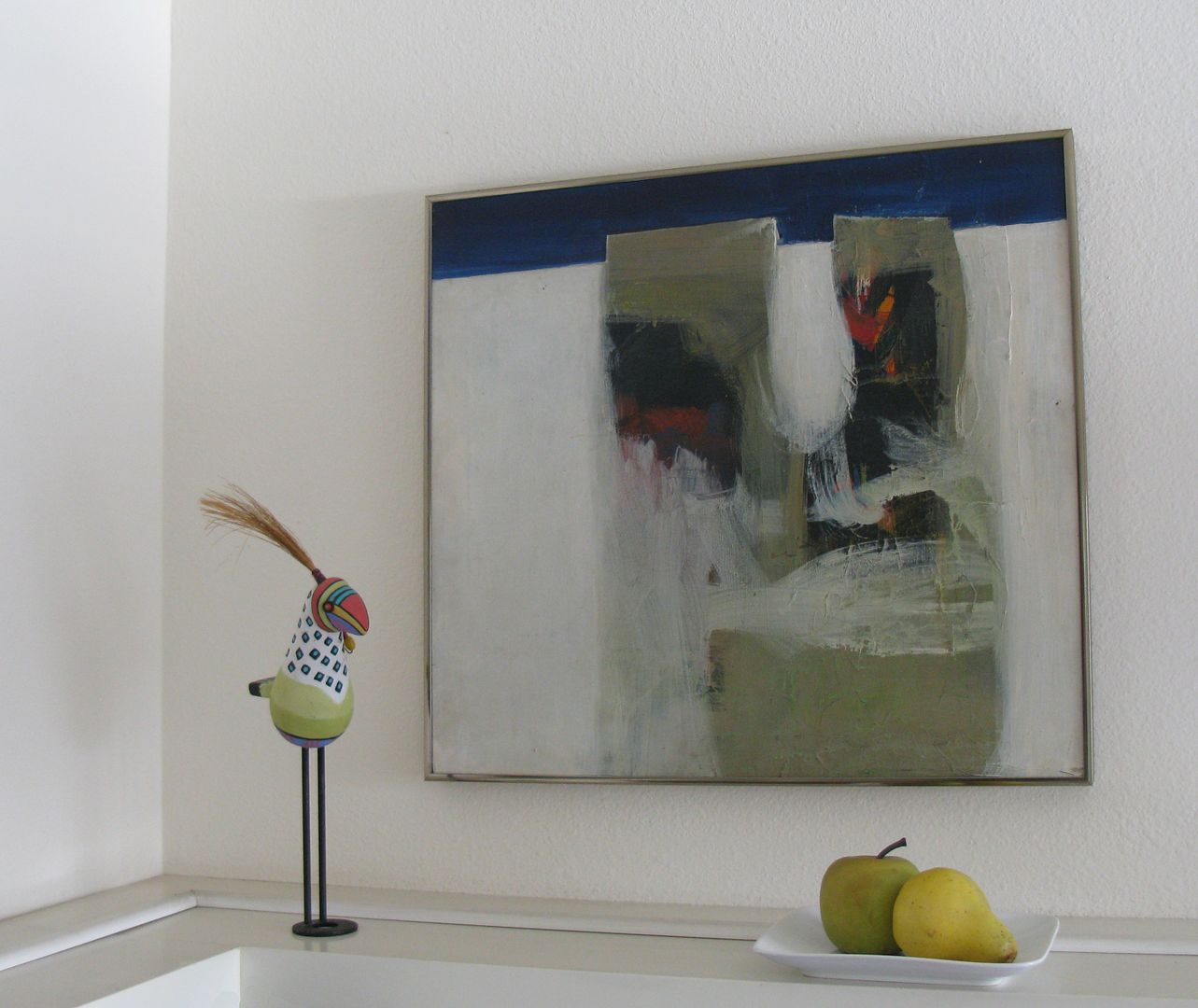 The little carved and painted Toucan we found at an estate sale a week ago.
I'm feeling guilty. In two days, dear G will be 29 again. I haven't got him anything. What do you get for the man who has everything.
At first I thought my idea of a "weather station" wouldn't work. Nope, it's a success. He checks the gauges often. Imagine two inches of rain here. I knew the bird feeder was a bust. He never hung it or filled it. Now that he has a bracket, it's hung and in constant use. A huge success.
It's amazing how much bird food those finches can eat.
It's all a matter of location, location, location. Whatever I get should be something that will work in his office. That's it. He spends eleven plus hours a day in this little room. The bird feeder works so well as it hangs inches from his head.
Do any of you have suggestions? Please let me know. Thank you.