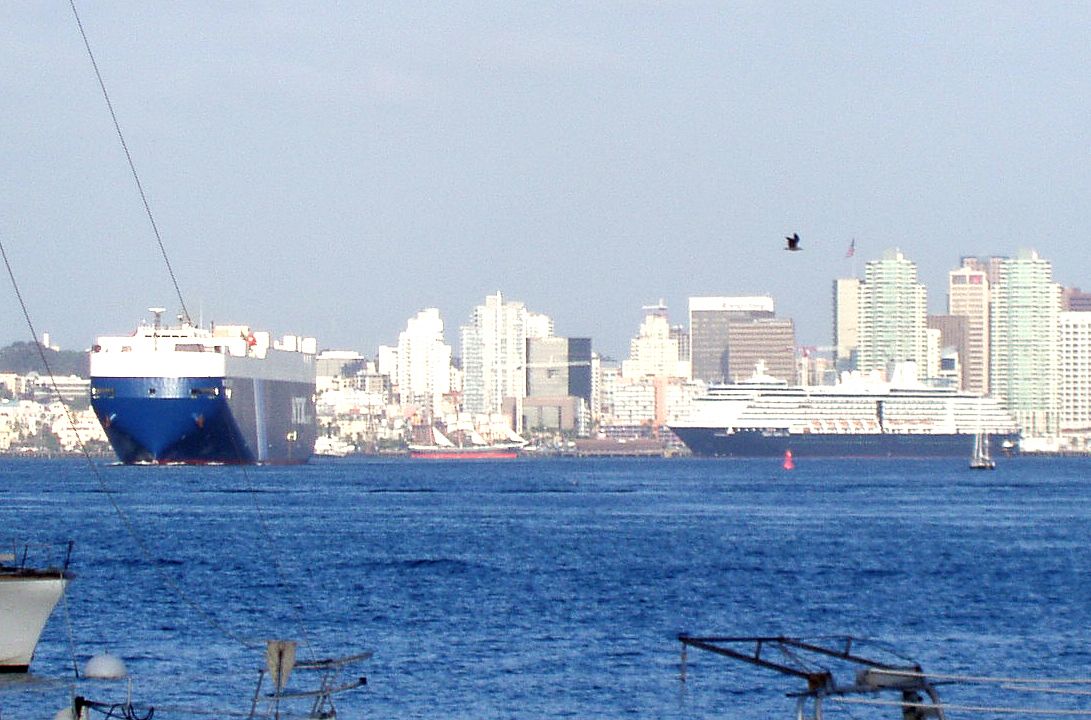 In my search for interesting by quiet moments, I found this image taken by the bay. The Virgo Leader is to the left and the Oosterdam is to the right. San Diego's Star of India, the last iron hulled sailing ship, is docked in between.
Just a pause. The water is lapping quietly against the wall. The sun is heading toward the sea, but the air is still warm.
Himself:
Had a good day yesterday. Today pick up books for the convention, lunch work at the Auto Museum.
Herself:
Follow G, find my teeth which I left on the seat of the car while I brushed, backup 2016, and eat out with G tonight. (Found teeth in parking lot smashed flat.)
Gratitudes:
Glad my missing plate is keeping me humble.