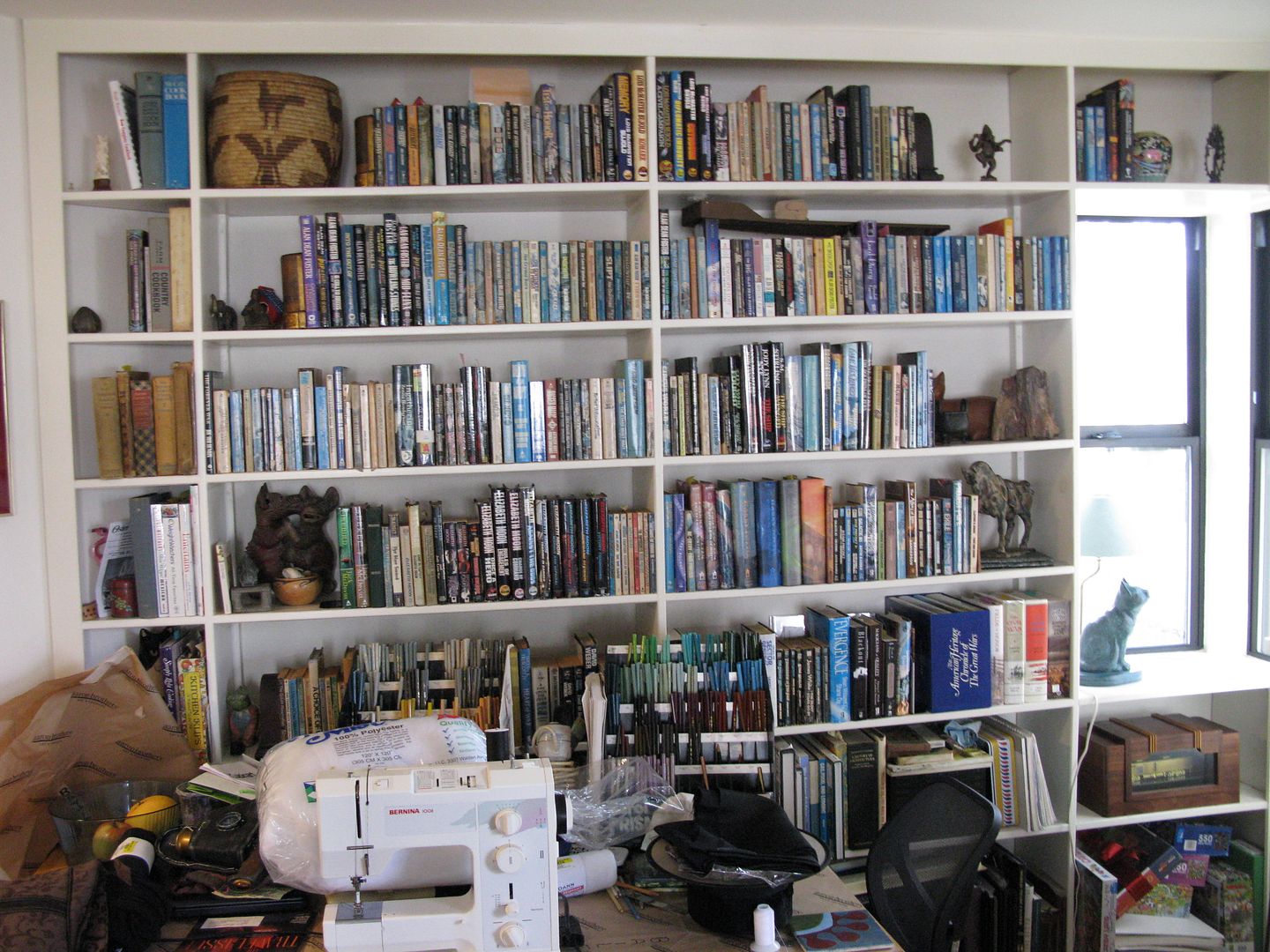 One online friend wrote about being fragmented. I had just been thinking the same thing…that I was leaving pieces undone or behind. Yesterday I had to do everything twice to get anything done. Frustrating yes, but I laughed it off. The truth is that my forgettery is getting worse.
Yes, I got everything done in the end, but it sure took a little extra effort. One example, out at the end of the driveway, just as I was turning onto the street, I remembered the camera. Back I went. Gotta have a camera to shoot pictures for the ACS Point Loma. I have a pile of books from the library, and I have read a little in two. The whole day was like that.
I found myself making dinner last night in tiny sound bites. Here a bit of lettuce leaf, there a half sliced grape. Reaching for this, and interrupting myself to reach for that. I was wondering if all the mental caucophony was due to the stress of appointments. Am I this was all the time? Is that unfinished quilt downstairs part of all this. Perhaps I need to just curl up with a book and forget creativity.
I think not…even if I confuse myself, I have to plug onwards.
---
Himself:
Taking me to t he new ENT Doc. Working half a day.
Herself:
Reading my medical history and discovered all this sinus stuff started in 1982.
Reading:
"Wolf No Wolf" Peter Bowen.
Gratitudes:
For everything at the moment.