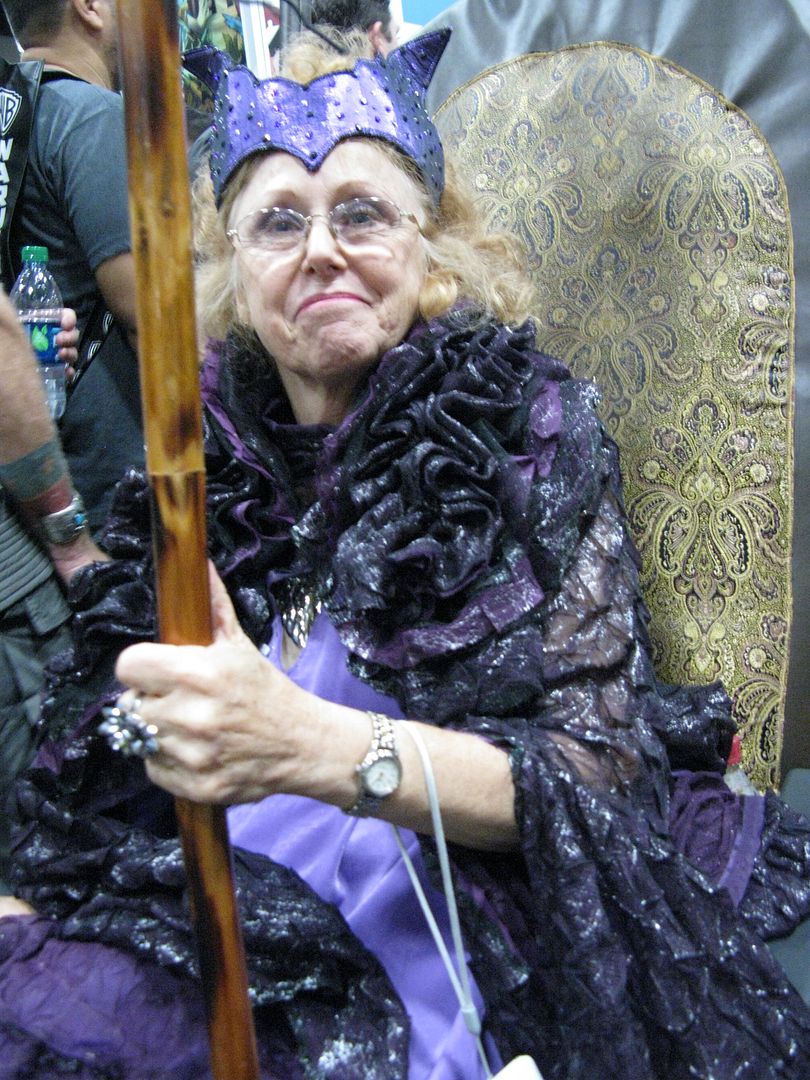 I spent most of yesterday downloading the best of Comic Con 2013 to Photobucket. There was an amazing number of good photographs. This woman is my hero. Not only does she show up to the Con in a full and heavy costume, she is in a powered chair. She makes the chair part of the costume, and it works wonderfully well.
Yesterday too, our neighbor returned home for a short while to do taxes and other good paperwork. Her mother and father moved to Florida. After her dad died, her mom began the long slide into dementia. George has been starting her car and getting her mail….plus sending the important stuff back to her. I talked to her a little about Duck and his descent. I'm sure she knows they walk-about, but I shared a trick Bobbie learned….to put a big picture of furniture on the front door. They won't use the door then.
Health Miseries: You can skip these:
Coughing less this morning. We figured that the Febreze smell was strongest in the office…where I coughed the worst, because she started in here with a new dust pad. We rolled the bed to the big slider last night, and I slept almost coughlessly. Downstairs isn't bad.
---
Herself:
Vastly better. I couldn't smell a thing until I got that dust pad right up to my nose. Today I can smell coffee. Today is my first cranky time with Photobucket. I'll try that project tomorrow or laster.
Gratitudes: The pool was wonderful this morning.