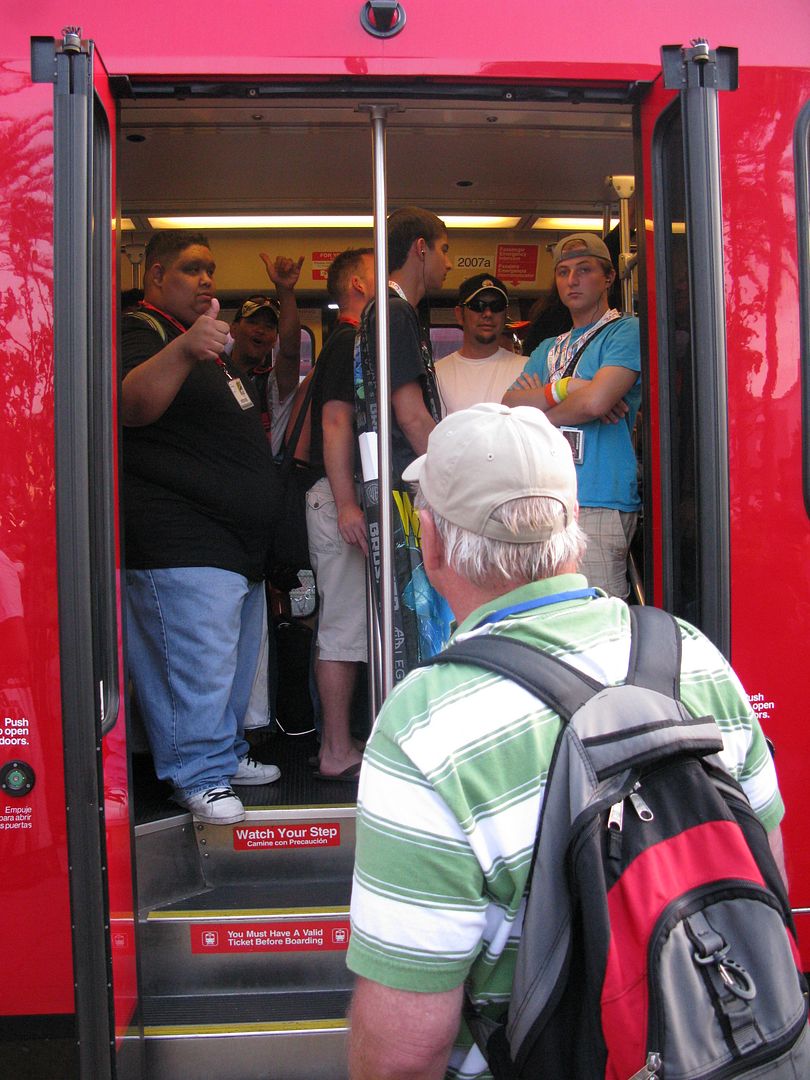 "Well, I guess we will take the next trolley home, dear." 2009.
It's been an absolutely fascinating journey through the huge volume of Comic Con photos on my HD. So much just shot on the move. Many out of focus, blurred, but some have a unique charm even damaged. All those years I lived with a professional photographer who denigrated my work. Now I see good stuff among the chaff.
Day before yesterday, I moved the best of the 2008 shots. Yesterday I got the most amusing of the 2009 shots into Photobucket. Today I finished with 2010. Before those years, the older stuff was taken with very poor digital cameras. I didn't even bother with them. Both G and I were disappointed that we didn't get tickets in 2007 or 2011. No photos there either. I did learn that if I change the name of the album, I lose the pathway to the photographs.

Of the three years I played with, there were a few truly eye catching pieces. Here a little humor, there a dash of pathos. I'm truly enjoying sharing this with you. I hope you are enjoying them too.