March 25, 2017
SCHMIDLEY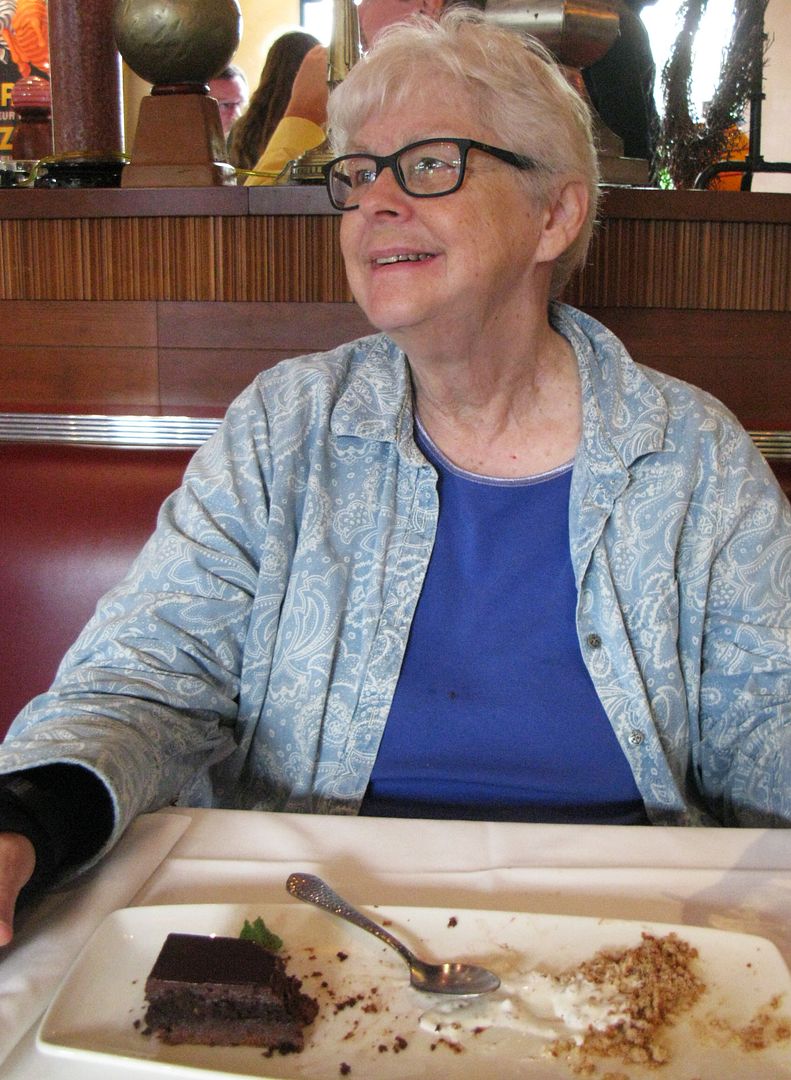 Dianne lunching at the Prado, 2016.
Our friend and fellow blogger,
Diane
, will be much missed.
Out of focus and with apologies. ·        The Nautical books are now all separated into above $35.00 and below $35.00.  I went i...

The sun is out.  The leaves on the trees are almost all green now.  George's bird feeder has given one local flock of starlings a ...

The House Quilt….made up of American Historic homes plus the traditional log cabin quilt block.  The first full sized quilt I made. ...