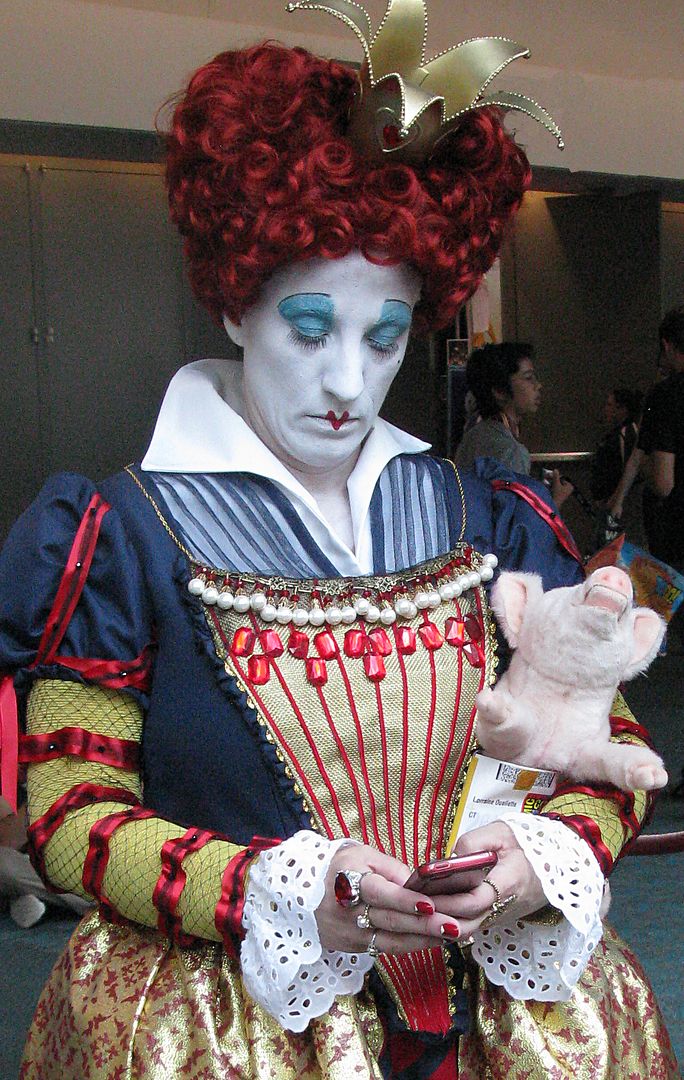 2014
Perhaps the Red Queen is real.
What a wonderful costume this one is. I never get tired of shooting the wonderful people I find at Comic Con, and all I can hope is that you haven't grown tired of seeing them.
---
Himself:
Went to a fundraiser bowling gathering, and now only did he fall once but he exercised for three hours. He hurts today.
Herself:
Clothing was my focus as I voyeured at the bowling then sat front row at our Sunday meeting looking good. Was able to laugh at myself with my tougue stuck in my cheek. The arm bag leaked this morning, and the giaant brace is now in the washer dryer. Deleting photos from Photobucket and checking all my blog links today.
Reading:
Cadel.
J
I took one with me to the bowling alley and dropped it as we got in the car and drove away. This one is not replaceable as it's a sixties book. It was still there on the ground when we drove back to find it. Stopped in to my favorite independente bookstore before the bowling and ordered the new Moon, and bought a new to me author William Broderick. Looks like fun.
Gratitudes:
That we found that old but delightful Cadel.