Pillows? Backpacks?
I'm laughing so hard, and am so angry at Trump, that I cannot write coherently. Instead I offer you a few photos from Comic Con 2015.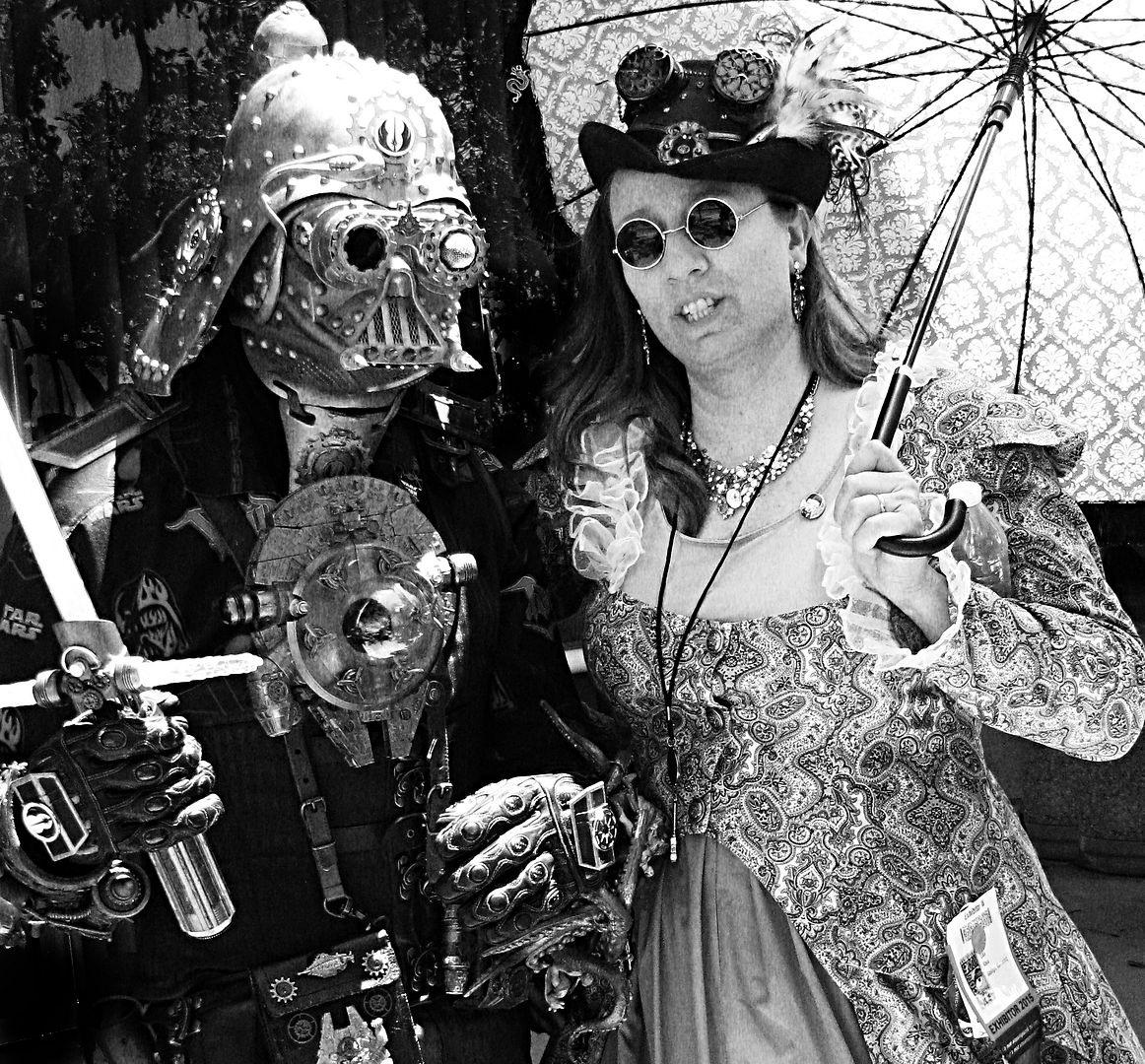 Steampunk drama.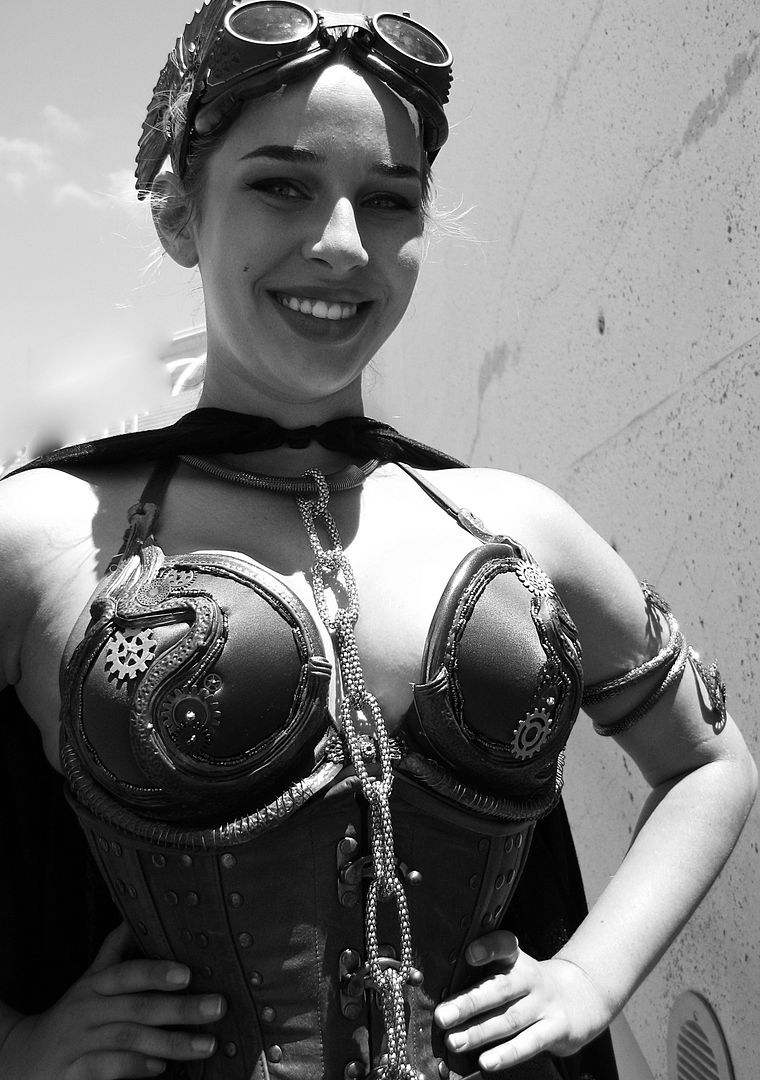 Steampunk slave?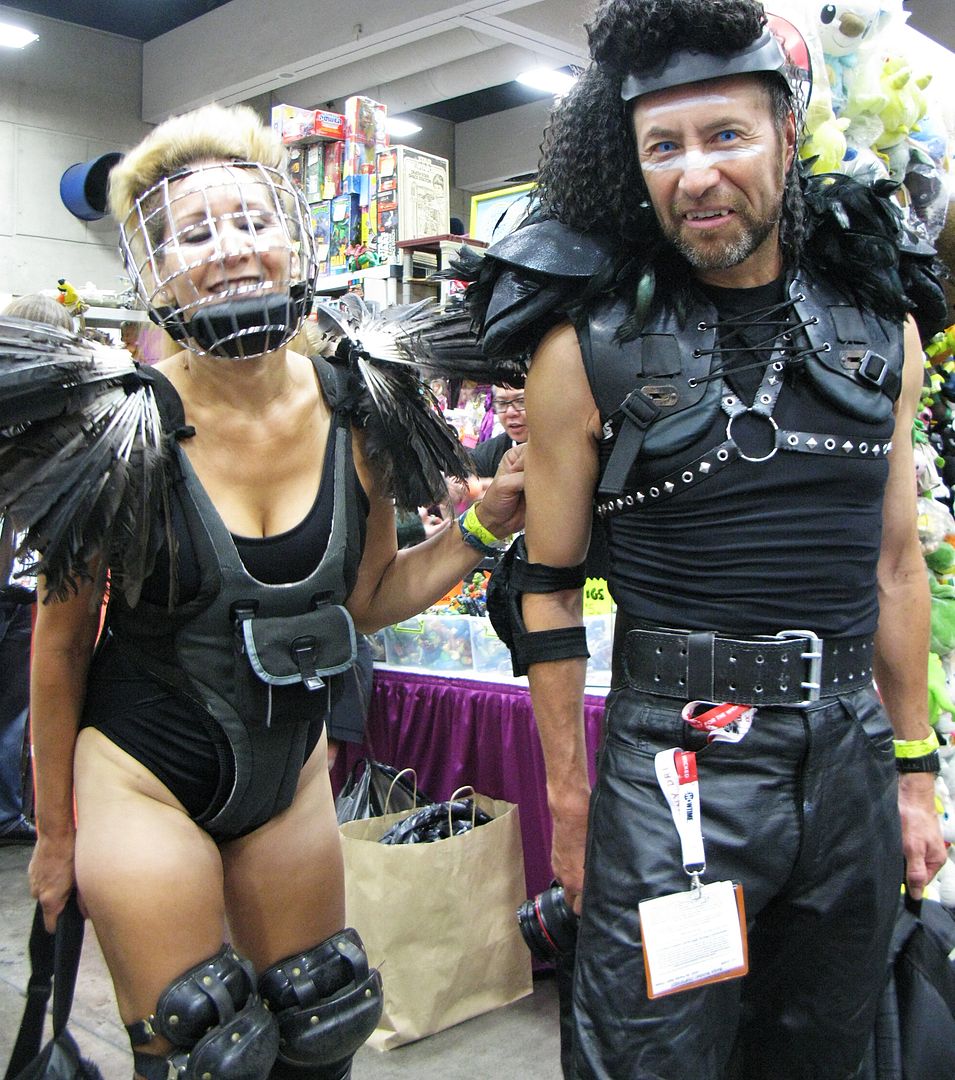 Truly witty.
He's been buusy setting appointments up for both of us.
Today: Pool, work.
Herself:
Today domesticities. Weekend: Tomorrow: 0830 last therapist visit. Saturday: Anniversary dinner out at "Island Prime" which offers some pretty fancy foods. Sunday: Early matinee of "Guardians of the Galaxy II."
Reading:
Skimming garbage.
Gratitude's:
George for coffee and bringing me coffee and breakfast.