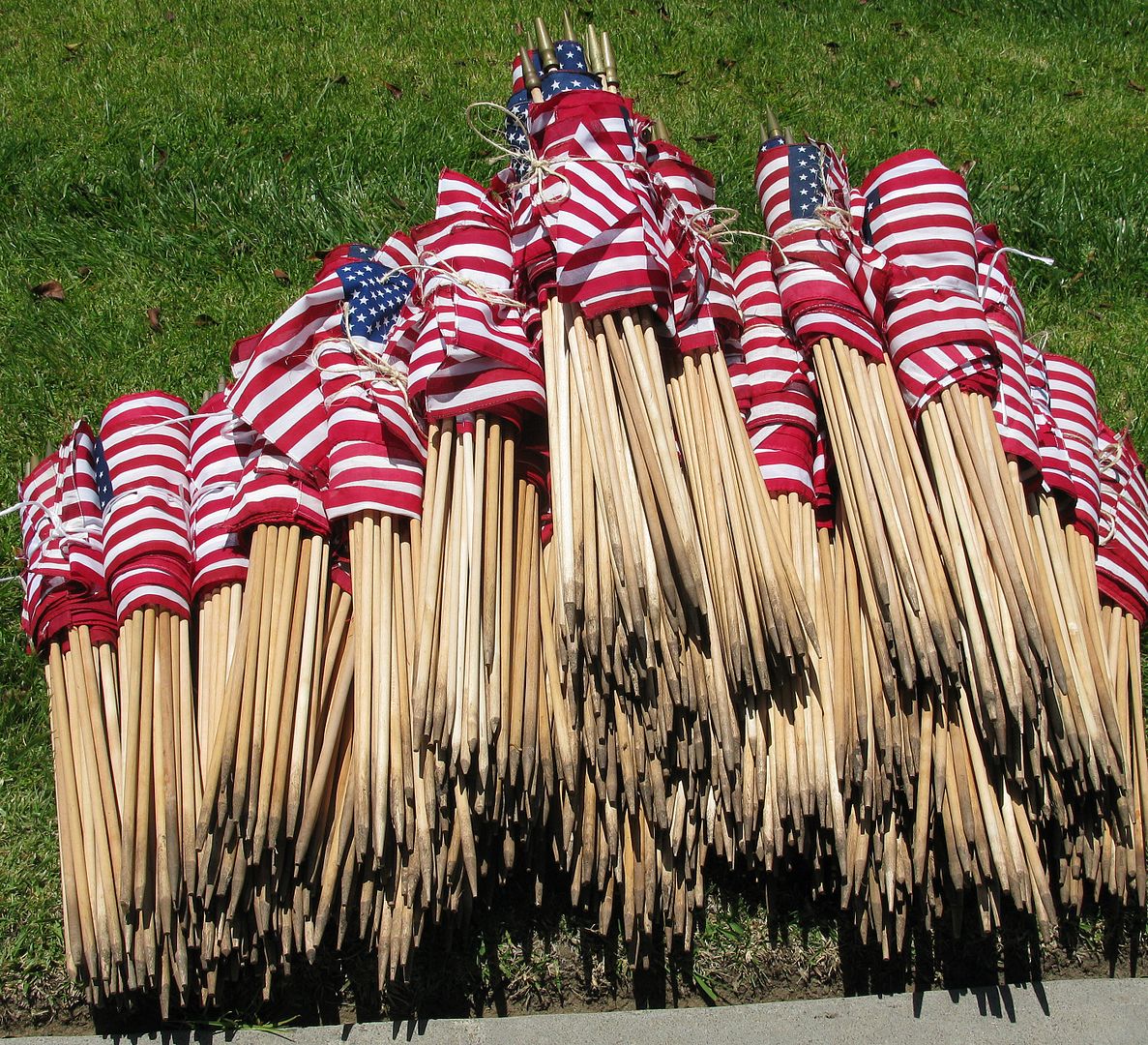 Flags to be installed on each grave.
Memorial Day is,

https://en.wikipedia.org/wiki/Memorial_Day>Wikipedia

tells us is, "
originated as
Decoration Day
after the
American Civil War
in 1868, when the
Grand Army of the Republic
, an organization of
Union
veterans founded in
Decatur, Illinois
, established it as a time for the nation to decorate the graves of the Union war dead with flowers.

[3]

By the 20th century, competing
Union
and
Confederate
holiday traditions, celebrated on different days, had merged, and Memorial Day eventually extended to honor all Americans who died while in the military service.

[1]

It marks the start of the unofficial summer vacation season,

[4]

while
Labor Day
marks its end.

"
You probably knew all these details. I'm sure I was told then forgot. It wasn't a holiday mother celebrated with visits to the cemetery. Her yearly actions remind me of holidays. Lilies on Easter…I now associate those lovely flowers with my grandma and grandpa's death. Mother has no grave, and the rest of my family has been buried back east. Before mother remarried, I bet she took lilies to my father's grave. He was the family veteran.
Every once in a while I now go up to Fort Rosecrans National Cemetery. It's right up the hill, and there I can stop to see G's mom and dad. I visit Dale Craig too. He was my support when I was at my very lowest point. There's a man that deserves a flag.
---
Himself: Pool, work, dinner then visit Poolie in the hospital again. This total collapse happens every time after an infusion.
Herself:
Second day at work. Poolie's sister barb sent in a huge donation of books…I got them all priced and filled every shelf. Glorious donation of visibly unread books. Dinner, hospital, worry.
Reading:
Still deep into Schlesinger's "Journals." Less work as he grows older. Brought home new books from the store, and ordered the "Journals" from Alibris books.
Gratitude's:
That it was a basel cell carcinoma on my neck not a melanoma. They metastasize slower. I still have to have more surgery to make sure the edges are clear and stitches to close the hole. Maybe it will lift my 75 year old chin. Wishing the doc caught it last year. Glad it will soon be gone.