Sahara's Quilt.
I'm not at all a good quilter, but I've always been taught to keep a record of the work I do. For years, my quilting projects have suffered from lack of attention. Yesterday I irritated my thumb no end by creating one or two pages for every quilt and putting them in a binder.
There are two quilts for Alex. One of the first foster mother's lost the earliest. I did a double Jacob's Ladder for Megan saving fabrics and drawings. Not one photograph. I started a quilt for Katheryn but never made it. We are not in her family's favor.
Zoe's Quilt, cotton scrap quilt, 2009.
Detail of Stassa's quilt, 2003.
I did three quilts just to make quilts. I haven't made a quilt for all the grandkids yet. Maybe they can claim one of these three if I don't get one done for them. In the meantime, I'm looking forward to getting back to work on Bobbies "Crow" quilt. Then too, there are two adult-kids who need quilts.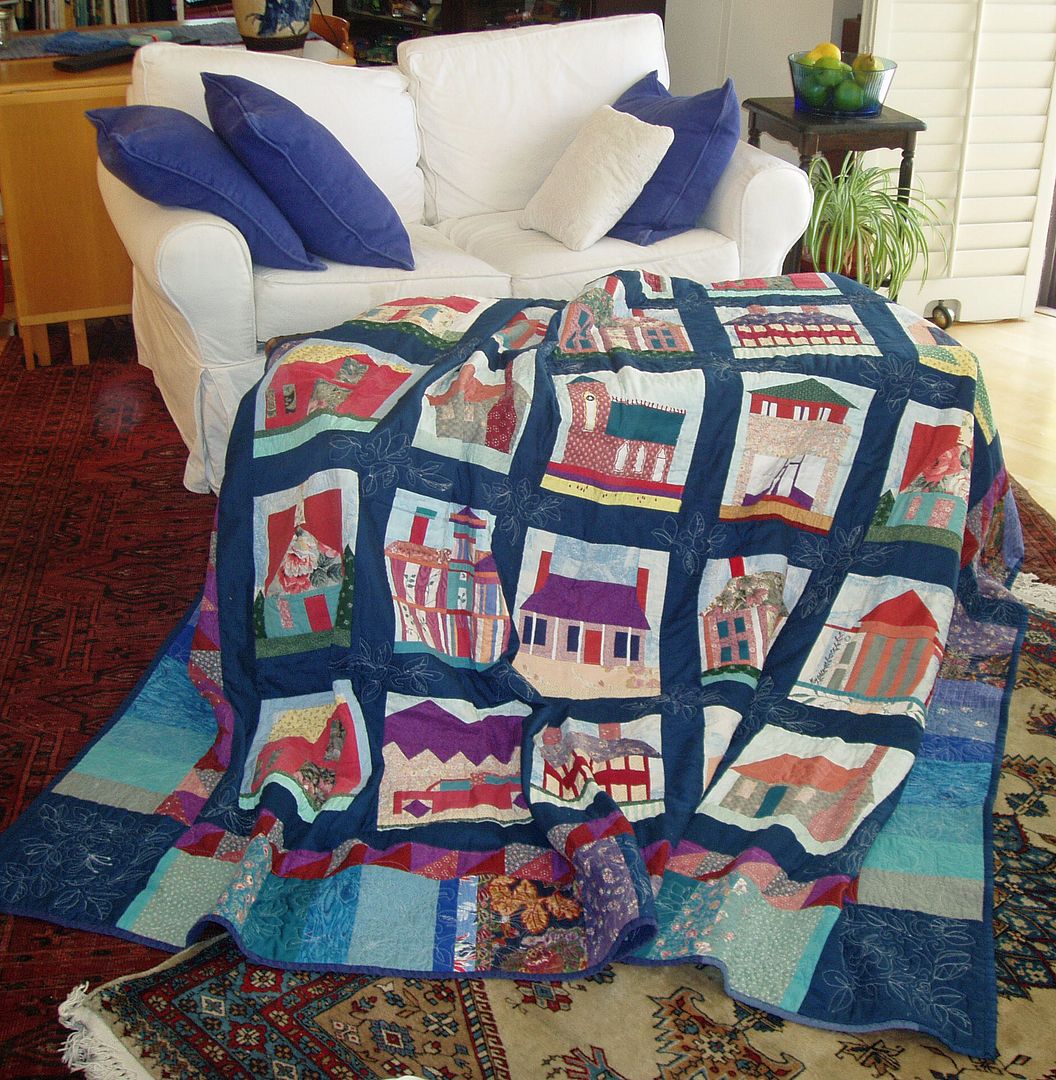 The House Quilt" designed from standard caabin quilt blocks mixed with images of American Historical Houses. Scrap quilt, cotton. 2007.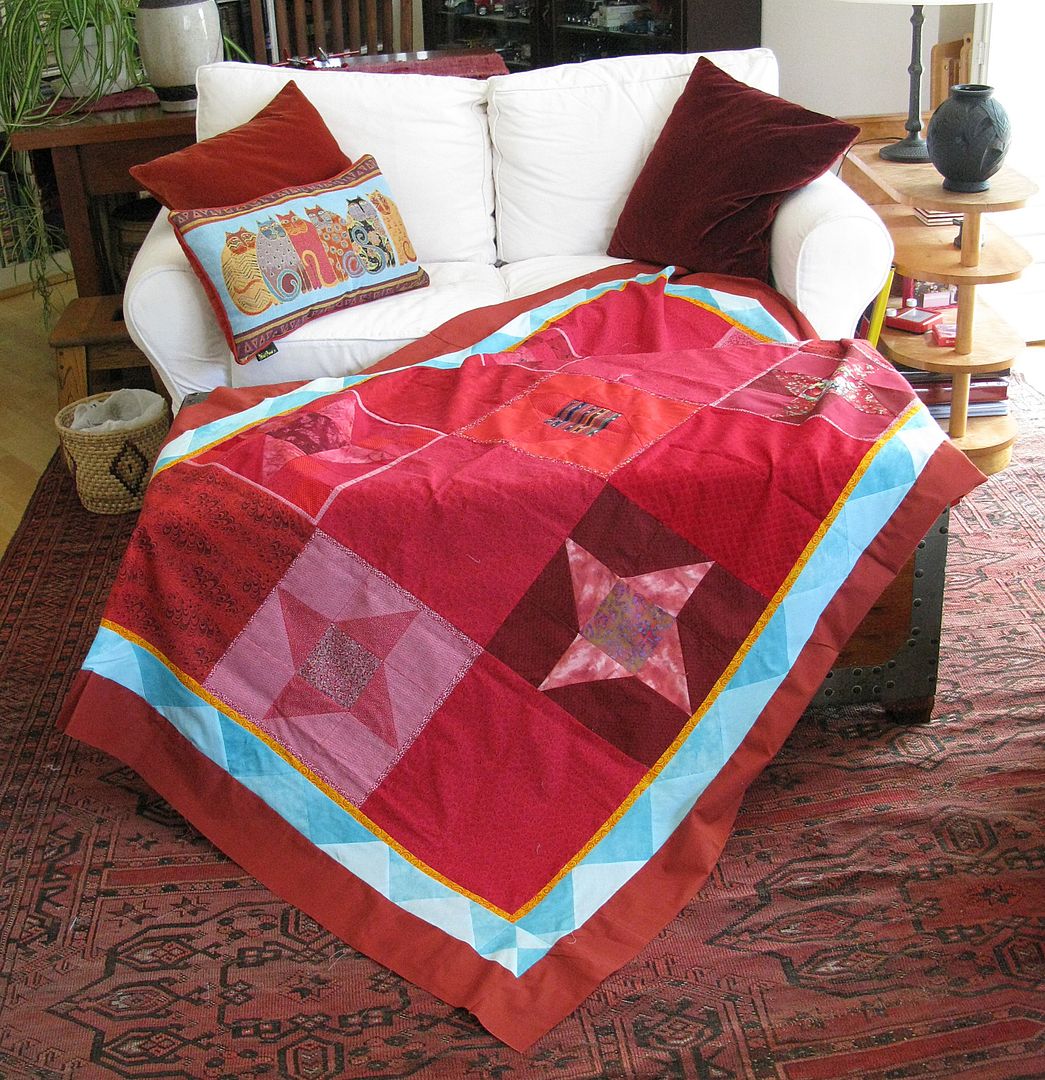 The Red Quilt, Scraps, cotton, stars, 2009.
"The Blue Quilt" or "The Last Quilt", Cotton scrap, Morris fabrics, 2010.
Himself: Pool, work, dinner early, meeting. Saturday: Morning, picking up Mia's books, none: Automobile Museum, and evening: it's our 34th anniversary and we are out to dinner at Island Prime. Sunday: Tickets at 10 for "Guardians of the Galaxy," meeting later.
Herself:
Ditto, except that I'll go along to the museum and go up to the Mingei Museum to see their new show. Imagine….34 years.
Reading:
A new author which I sort of like.
3 Things Done Well Yesterday and Today:
Sorted and printed out the quilt information, today got cleared to go back to work then drove on the freeway to the gym where I went to class.
Gratitude's:
That I had another credit card at hand therapy as my MC wouldn't work there.