Grandma' Maudie's three crows.
The two outside birds are chewing out the
chagrined
middle bird.
An illustration for a book in the upstairs bathroom.
One of you asked me to post some of my mother and grandmas art. I have none of my mother's drawings hanging right now. I own only a few of her amusing little watercolors, but right now none are rotated onto the upstairs walls.
I was an only child. In 1948, after cancer surgery for colon cancer, mother was told that she would die. She made every effort to teach me how to live often harshly with a bread board. She wanted me to be able to survive without her. My grandma never judged me.
Both graduated from college, and both ended as working artists. Mother was the artist and art director of a printing company. She created it to bring in an income after my father's alcoholism took over. Grandma sold portraits by word of mouth so she had enough to eat every day. Her money vanished on medical bills to keep my grandpa alive in an age of poor insurance coverage.
I thought I would share a few of grandma's pastilles. She also wrote two books and illustrated them. She was always working using her old dining room table as her drawing board. Pastilles were expensive, and she used her colors till there weren't even nubs left. Her hands shook badly, but her art never wavered.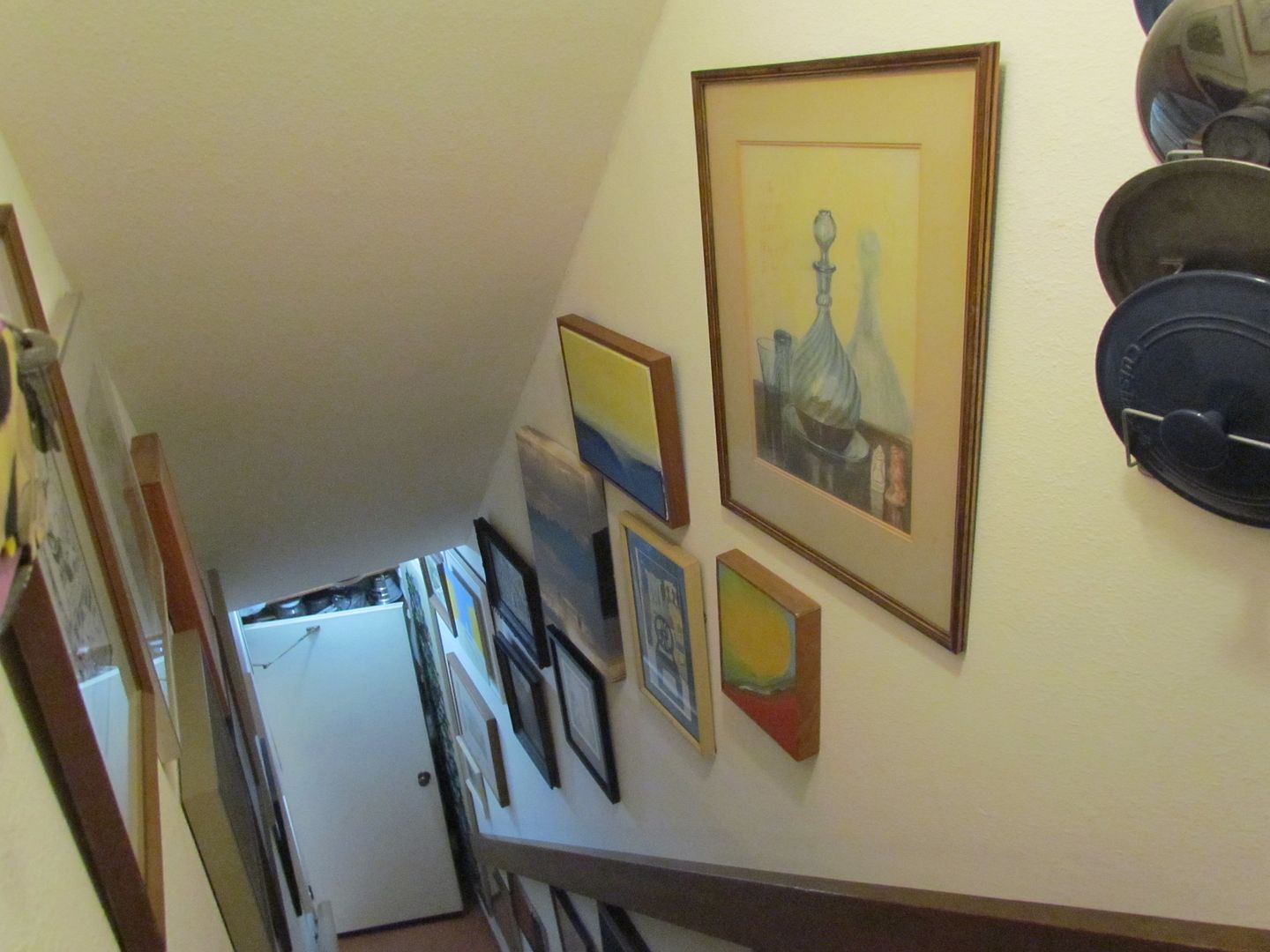 Back stair art: The good small pieces that have been rotated out right now. Grandma did the decanter in pastilles.
Upstairs Hall: Three portraits: Top, Horace Gunthorp. Middle: Margaret Gunthorp as a child. Bottom: T. E. Barnum.
Himself: He loves pushing the numbers around on his job, but after work he lets work go. Knee vastly better. Today CT scan.
Herself:
Dressed, reading, and typing early. Write, tidy, sew on G's costume. He's to be a character from "Fall Out"…a video game.
Reading:
Taking a break from politics and reading one of the Bosch mysteries.
Gratitude's:
That I can help.