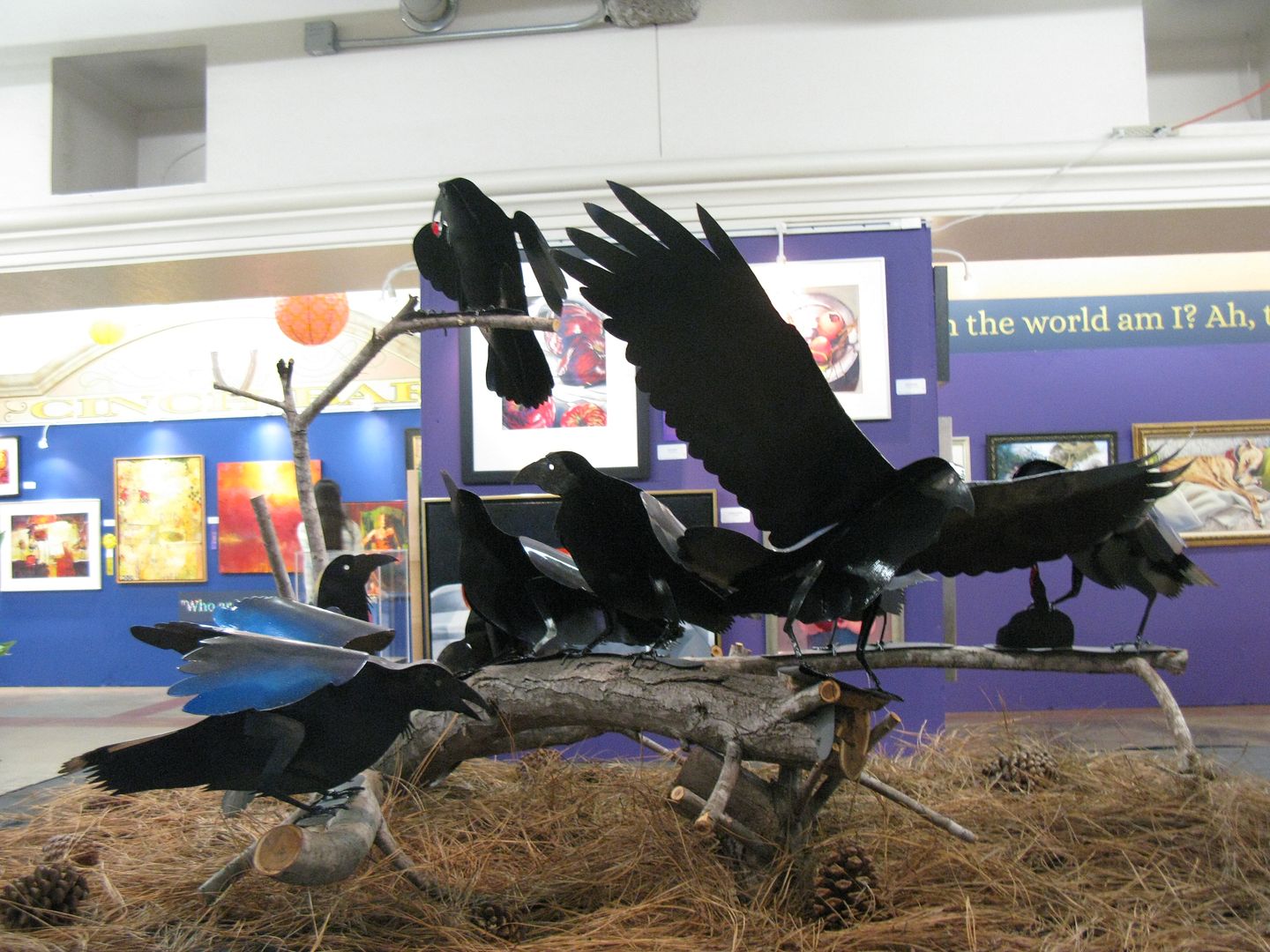 Artist: Roger DeWeese. Title: Torrey Pines Ravens. Media: Sheet metal. Date: 1916. Shown at the San Diego County Fair.
Give me a little anesthetic; I doze much of the next day. The Cyst is gone. Three stitches.
I must say that I am very grateful that it is Friday.
……………………………………………………………………………………………………………………………….
Himself: Work, go to Thursday opening at the museum Of Japanese Steel. Today work, talk with termite inspector, eat, work, meeting.
Herself:
Ditto plus delivering just washed sheets to the shop. Baby sat Michele's condo for the inspector. Neither of us have termites.
Reading:
Back at Katherine Graham's Washington.
Gratitude's:
That it's Friday.