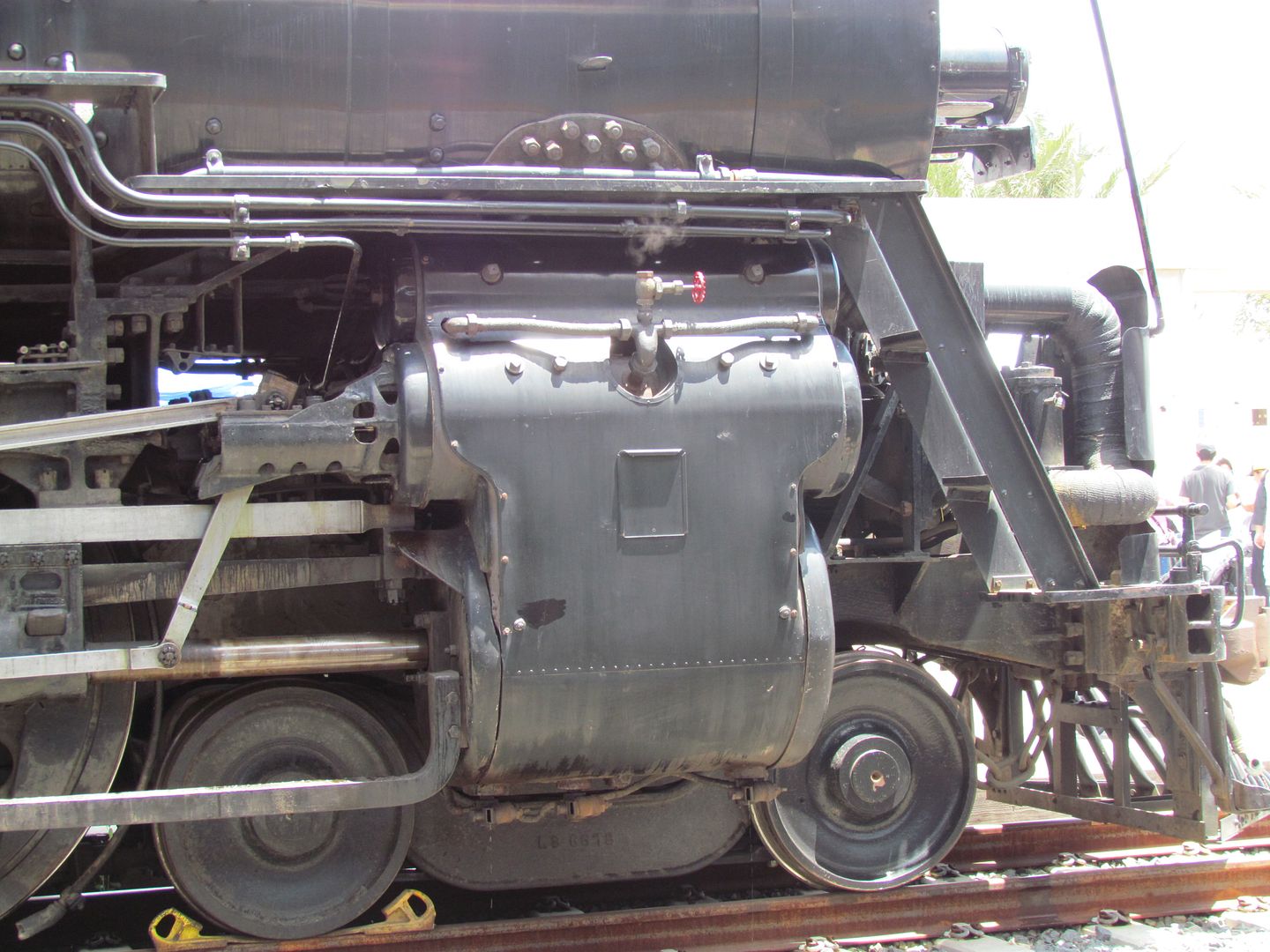 A wisp of steam comes from a valve. The engine is alive.
We parked in Old Town. After I learned how to use the new ticket machine, we had an easy trolley ride to the San Diego train station and the beginning of the line. Only a short wait got us perfect seats in one of the two business cars. They filled up rapidly, and we had a very slow trip north to LA. One passenger became ill, and the train made an unexpected stop to evacuate her. Our delay delayed all the other trains all day.
We arrived to find a very, very long line to get into the train fest. G went off to find food, while I inched forward on my walker. Blessings on walkers with padded seats for old ladies with legs that go dead. Grilled cheese sandwiches got us through four restored cars and over to the few displays. It was too hot to do much beyond eat a melting bowl of ice cream from a food truck.
George is my hero. He pushed me up a long ramp when we thought our ride wouldn't get us to the train on time. Great train car. Heading home, the scenery was perfect, the airconditioning delightfully welcome, and we got off a stop early where our car waited patiently for us cool under a tree.
……………………………………………………………………………………………………………………………….
Himself: Felt this first Train Fest a bust. Today: Breakfast out, visit Poolie, and dress up to be Chair.
Herself:

Ditto, but dress up to read the Traditions. One scab gone, a second almost, and one remains from the freezing. Two are totally healed. Progress.
Reading:

Unusually, I have two books open as I didn't want to take my fragile, just arrived from England Cadell on the train and instead took an old Perry.
Gratitude's:

George.