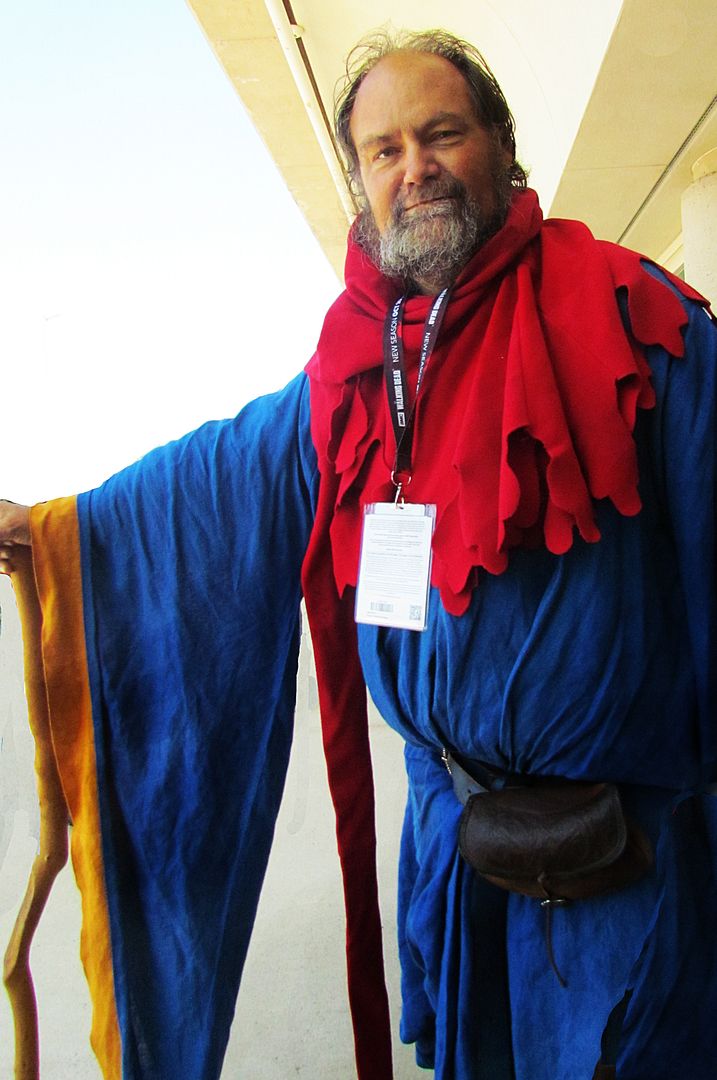 There are two jewelers in OB. When OB was a Hippy Town, this man was the hippy jeweler. Lovely work but long beard and no shoes. Lovely, kind man too. For a year or so, he was king of this reenactment organization. Now he is a minion handing out flyers hoping he survives the day outside in the heat.
His life has upgraded these days. His cases are filled with beauty, and he wears shoes. He made our Victorian style wedding rings, and now days he fixes all the jewelry I manage to break. He isn't well, and I worry.
…………………………………………………………………………………………………………………………….
Himself: Busy at work, baking bread, making brownies, Planning for two BBQ's and a house warming.
Herself:

I've recovered enough to be social. LOL
Reading:

Still reading that third Harriot.
Gratitude's:

Seeing friends at Comic Con.