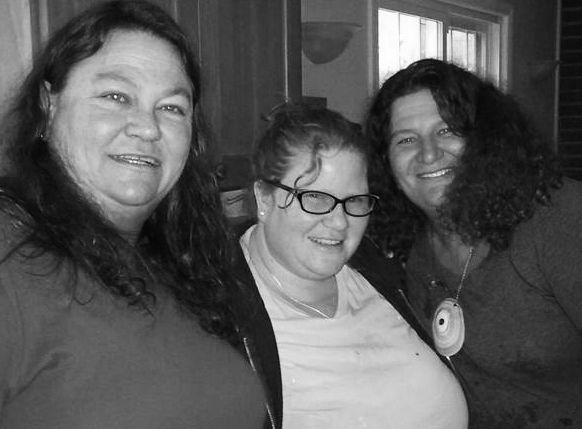 Milaka, Amber, and Margot.
Amber is in the health field and a has a lovely new web page, New You Coaching. Margot will be going back to school for a CNA license…and has a job lined up at a hospice.
Margot discovered that middle aged ladies have a hard time getting into the fire departments. Taking a part time job with a hospice patient changed her outlook on life. Months ago I made a mild suggestion that perhaps she could go back to school. Those who know me can consider the fact that I said that only once a miracle.
Margot is going to stay with the man she is caring for now, Bob, until he is gone.
……………………………………………………………………………………………………………………………….
Himself: Gym, Work, Lunch, work, hurrah it is Friday and dinner on the run.
Herself:

I should be starting back on the Crow Quilt today. Should.
Reading:

The fourth Perry. Very well written.
Gratitude's:

Less humidity and clean carpets.