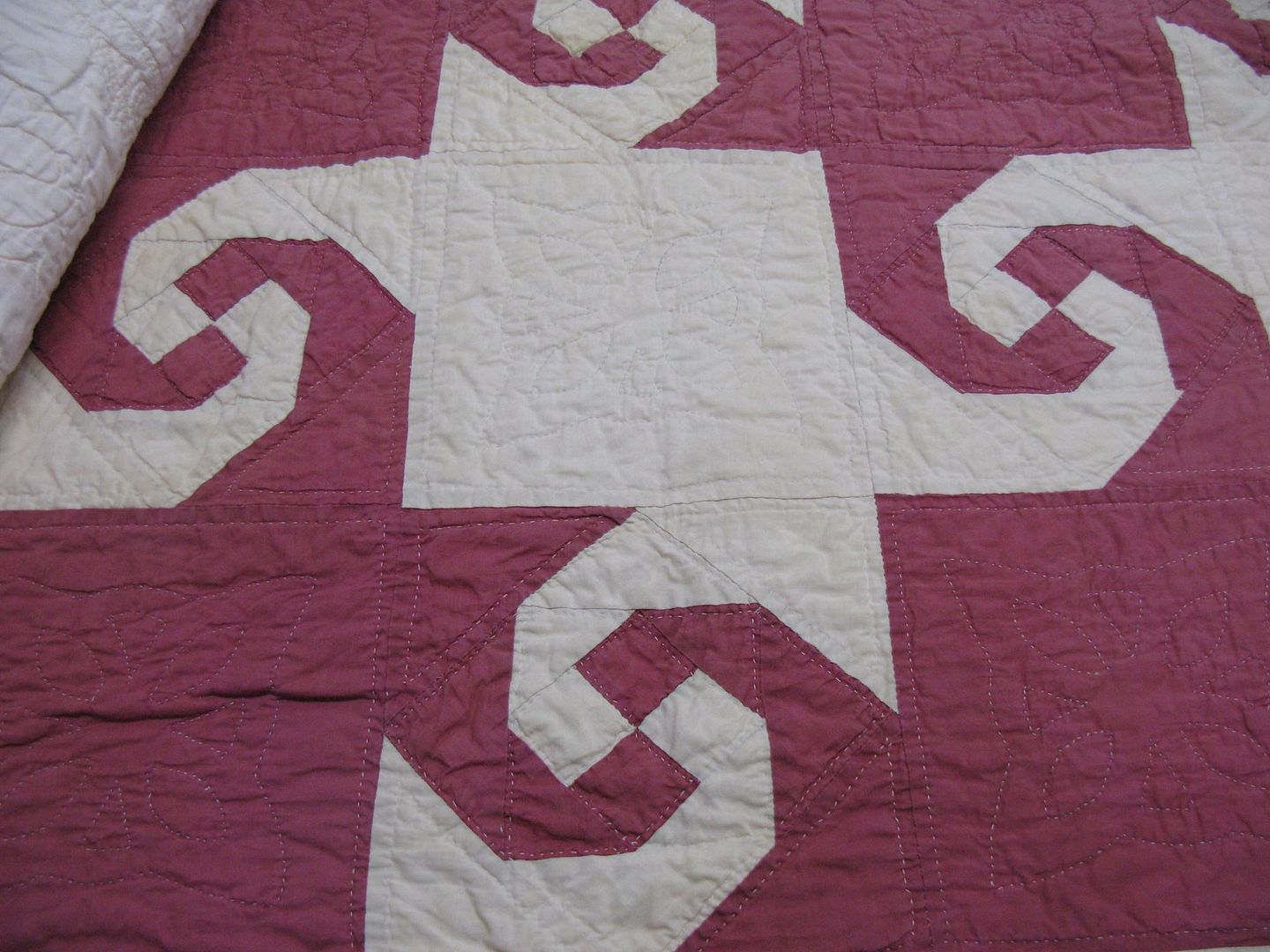 ·
QUILT: I finished replacing the terribly sun damaged border on this quilt. The rose colored cotton fabric isn't quite a match, but I am very pleased.
·
VISITING: Every day we go see Captain Poolie for a short visit. Each day we have arrived with a Root Beer float in hand. (My grandma's favorite.) Yesterday we arrived with cheap Costco vanilla ice cream and Mexican orange Fanta, Mexican Coca Cola, and root beer. (Made with real sugar.) We will text her this morning and ask, for pro forma's sake, if she wants us to bring her a float.
·
POOLIE'S condition is vastly improved. THE BAD: The direct pellet chemo causes a beyond terrible headache, and the cyber knife radiation makes her vomit for hours. THE GOOD: The tumor in her brain has no Lymphoma in it. The tumor isn't malignant.
·
US: He has become addicted to "Game of Thrones." I remain reactionary to the violence. I flat out cannot watch it. He's watching one episode at lunch and one after dinner then sharing his excitements with Poolie.
·
ME: Getting little besides exercise and work accomplished. I'm eating pretty good until faced with chocolate in any form. Just like with alcohol, I am unable to pass up an exceptional chocolate chip cookie. My support system laughs at me or becomes controlling. I am not at all amused.
·
READING: I am almost done with "Katherine Graham's Washington." The essays become endless after a while as does the dry recounting in "Elizabeth the Queen." Perhaps my online retrained brain can only enjoy short and pithy stuff now. I alternate those two with Elizabeth Cadell and the new J.P. Beaumont. The Beaumont is winning at the moment.
·
GRATITUDE: Every day my back is better. One of those two falls perhaps caused my whole back to seize up. Could have been my idiosyncratic response to 20 days of antibiotics too. But it is better. I can motivate now without Tylenol.