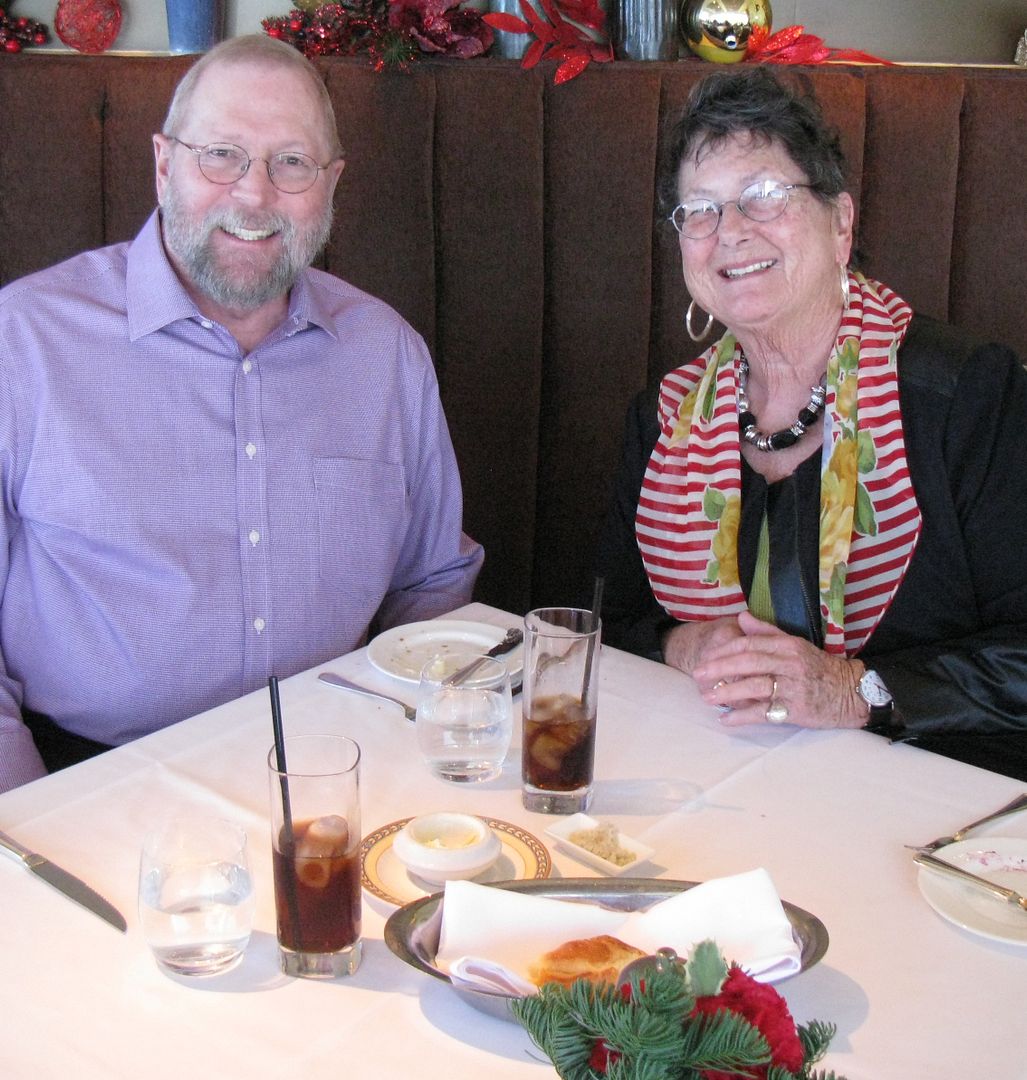 Out of focus us after action.
Ok, we have a new major drain line from the kitchen, we have a new garbage disposal that actually works right instead of flooding the kitchen, my new partial is paid for, we arranged for car repair money, paid for the day's surprise dentist appointment, and picked up antibiotics for an infected tooth.
We certainly have taken action lately. Like a pill. Instead of sitting and worrying, he made a bunch of phone calls, I looked up transmission shop scams, we arranged enough money to cover the car in its misery, and ate chocolate for desert. Both transmission shops started their spiels with the remark that they had to open it up. No…that's not it. The dealer did an inspection and told us the sounds were coming from an axel. That's better.
In the meantime, I'm taking antibiotics four times a day and am off to shuffle books at the Shop. He is at work and can easily handle the dealer.
……………………………………………………………………………………………………………………………….
Himself: Hoping it is an axel. Lite queue at work will help his day.
Herself:

Groceries: Fish with homemade tartare sauce, southern style green beans, and tiny corn muffins for dinner last night. Chicken Kabobs tonight over one of those obscure grains. Tomorrow polish sausage in red cabbage. And the other muffins. Not thin foods.
Reading:

…about Queen Elizabeth II.
Gratitude's:

Boy am I.