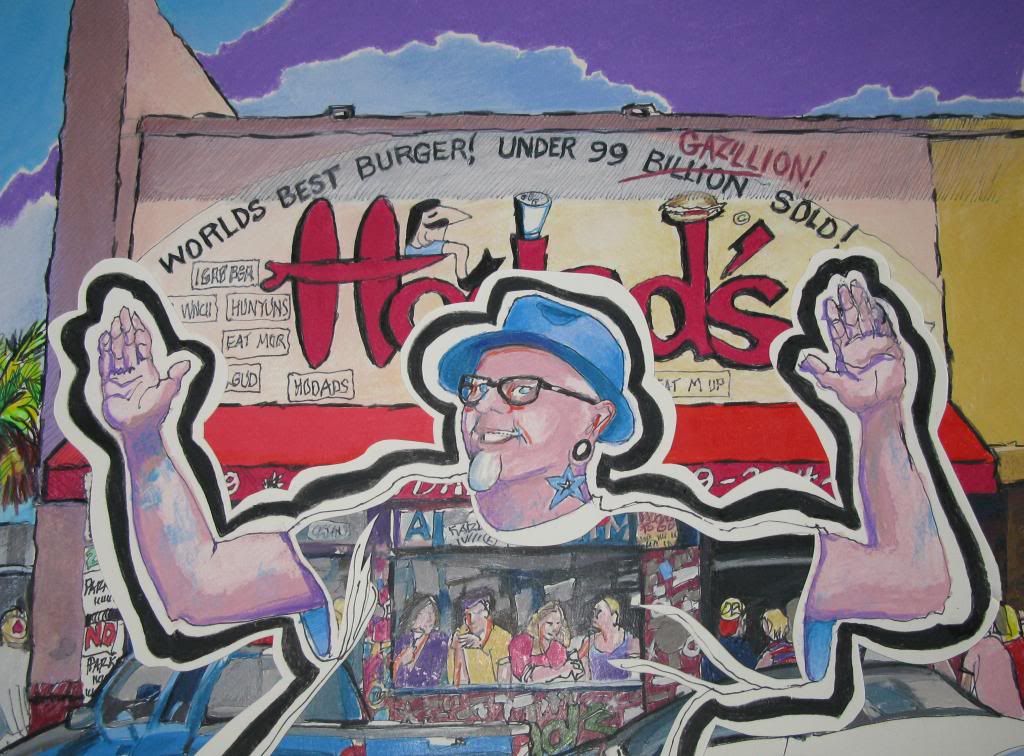 Ok, I got home at 0830, and I have been attempting to upload a photo to Snapfish ever since. If it had not been so frustrating, it would have been interesting.
What I think happened was that windows did an update. I ran the photo I wanted through Photoshop Elements….which wouldn't work. Finally I called the big gun in, and after restarting my computer, he was able to get the toolbar to work. Then I wanted to upload the picture so I could put it here. Nope. I changed browsers from Chrome to Firefox….nope again. Restart, nope.
I couldn't get to my Flickr account because my Yahoo account had been inactivated. What? But I use it all the time for another blog. I could get to G's Photobucket account. After two sessions with a live tech, and a lot of long silences over which I played solitaire, she uploaded the photo, told me to restart again, and wow…there was a download.
So here I am to show you on top the new doodle, and on the bottom the format I used when I was just starting out with these genre things. Top: Photobucket. Bottoom: Snapfish. Time: 1052.
Yes, that was Mikey in the doorway watching the officers bust a drunk on the corner. Ah, early morning OB reality.
---
Life is Really in the Footnotes:
Himself and herself:
Gym and work. He took off an hour early and we went to Tiffany's gathering at the Club. Saw lots of friends and did a little crying.
Herself:
Pool, work with the books, and bought flowers and baked cookies for the gathering. She was only 41.
Balance:
Getting my photos to work again right.