Margaret, nicknamed Madge, at 8 months and 3 weeks old.
A brief Bio: Madge was born into a family that had a strong engineering bent combined with golf leanings. Her father was an electrical engineer and inventor with a great number of patents to his name. There are several photographs of her father and mother, Mary, on the "Old Blue Mound Golf Course" or chatting by the trolley that they took to the club.
Her father graduated from the University of Michigan with his degree in Electrical Engineering. Her brother also attended the UM to get his degree in Naval Engineering. Mother followed, and after a terrible struggle with calculus, was the first woman to graduate from the UM with a degree in Architectural Engineering and was number two in her class.
She married number one, and divorced him a few years later. When her mother died at age 58, she accompanied her father to the west coast where they settled in La Jolla. For a while she worked as an architectural draftsman in the Guiberson offices. There she met a rising young lawyer, Gunny, and they married in 1938. They had their only child in 1941 just before the start of WWII. Gunny returned from the war an alcoholic. Her father, husband, and daughter all moved to a big house in Chula Vista near the San Diego Golf Course. There she began a custom printing business in her basement to support her family.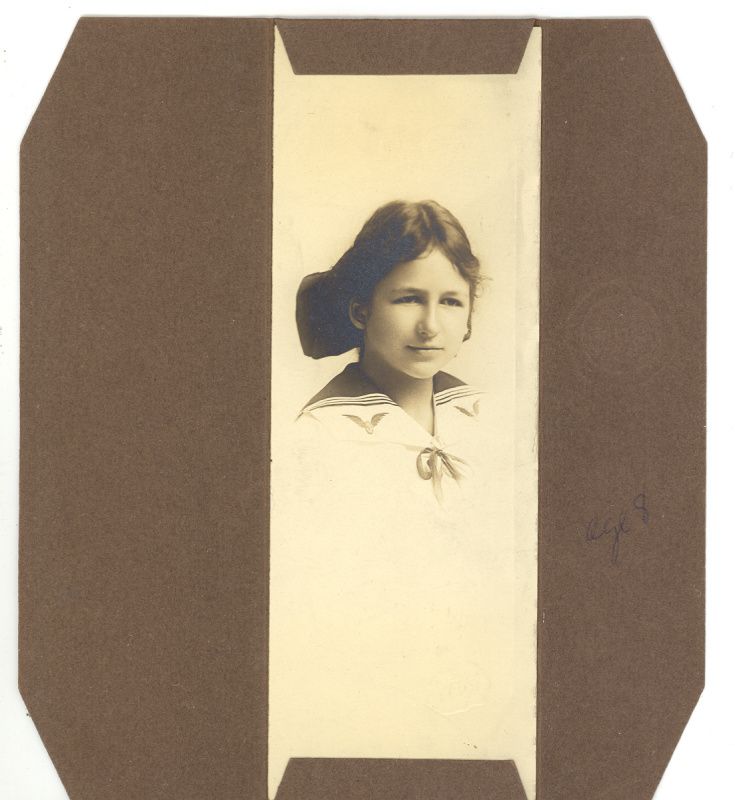 Madge age 8.
Madge starting High School.
College years.
Walking her sister in law's dog, Mr. Mc Gregor.
(More will be posted later)
---
Himself:
Feeling good, working hard, celebrating Friday.
Herself:
Pool, work, put this together as an experiment, cook dinner, meeting, read.
Reading:
Longmire short stories.
Gratitudes:
For everything!!!