---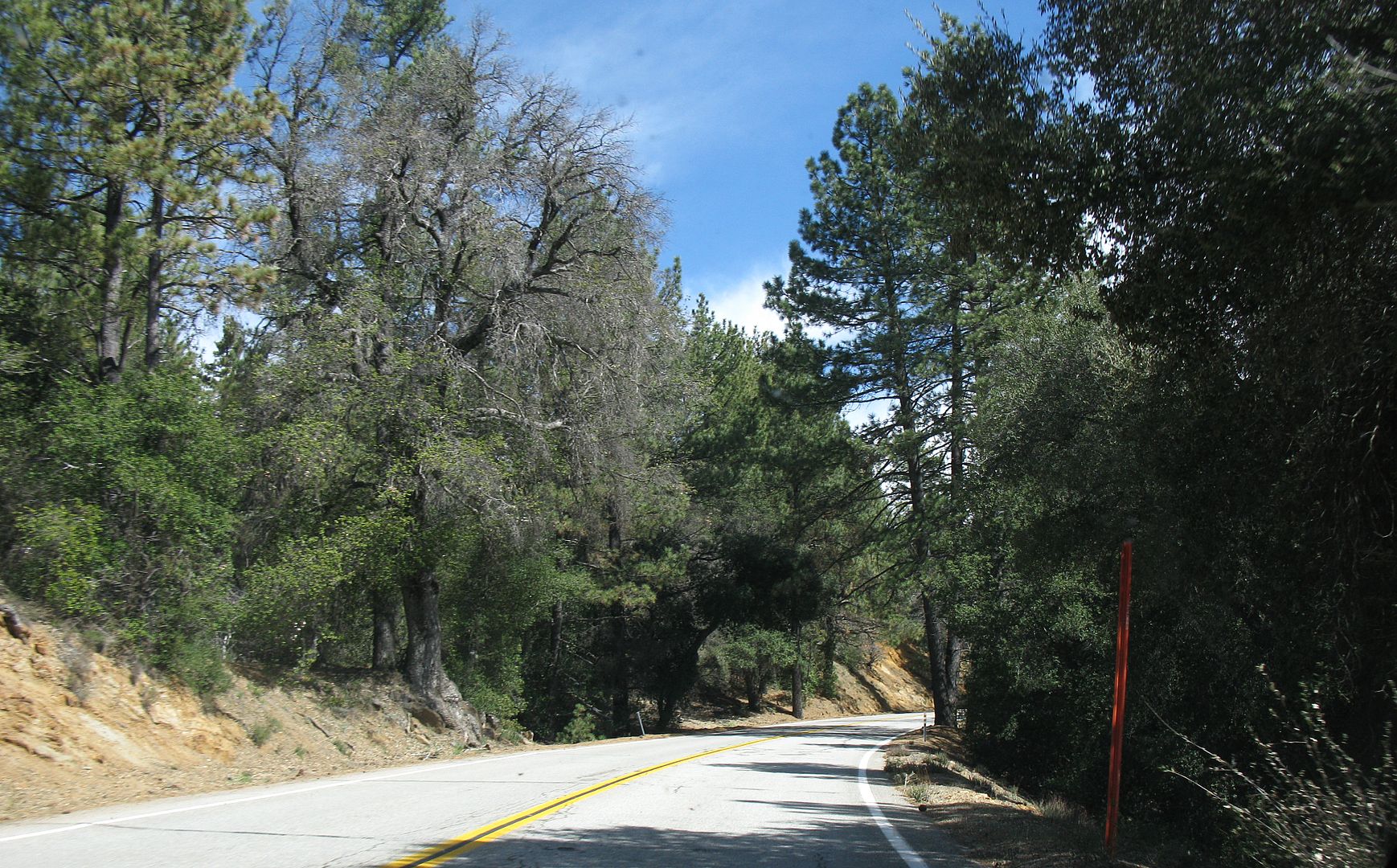 The Sunrise Highway.
We set out Sunday morning to have a little adventure. Nothing extravagant mine you, just a short jaunt to the mountains and back. Back country roads can be beautiful this time of year. They still curve though they have been much straightened since I was a kid. The tree's still arc over the road way, and the hundreds of years old California live oak trees are magnificent.
I had forgotten that fires had roared through here several times in the last few years. I had forgotten that beetles were decimating the live oak trees.
I had told George about the dramatic views ahead. Coming from the tree enclosed road to suddenly face the barren desert was always a treat. Not this trip. The fires had burned right to the desert face.
This young pine gave me hope. No oaks but lots of tiny pines.
---
We had lunch in the tiny mountain town of Julian that had been spared from the fires. We came home, drove to Mount Soledad, and home again. Monday the car drove out to Poway and back. This morning, the car wouldn't start. George tried everything…including banging on the starter, but she wouldn't start. The tow truck driver banged on the starter too. It started. Now that breakfast is over, I'll take the car to the dealership for a new starter.
---
Herself: Today the IBS wins. All the good food and vitamins leaves me marginal today.
Reading: More Longmire. Good stuff.
Gratitudes: That I have a car. I remember when I didn't.