---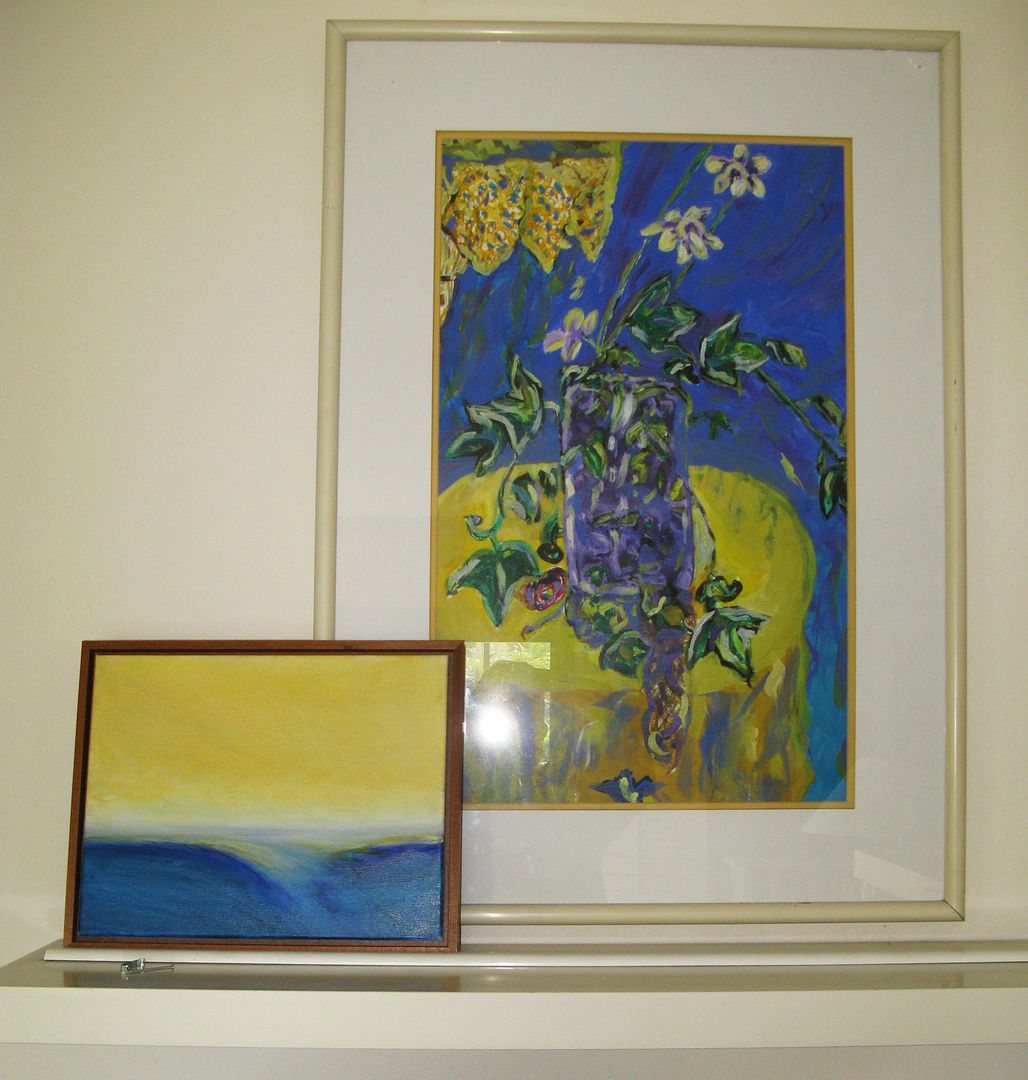 We are home, and our home is dirty. Ah reality be dirt.
There's a carpet cleaning special for 99 dollars. We need one stairway and one landing cleaned, and that's in our budget. Since we don't wear shoes in the house, I don't know why our stairs look so bad. But they do. The back stairs are worse, but there are two rooms needing painting, so that's more important.
Paint. Neither of us noticed that the paint was too old. When it never dried, George told me what had happened. Now we have to have the many-year-old, still sticky-paint removed before we can repaint both the kitchen white and the upstairs bathroom white.
He is also looking forward to a bluely accented living room again. I tried gently reminding him that a year ago I had asked him to replace the glass in the big piece above. My daughter did it, and I flat out love it. The glass is broken. Maybe we can get this replaced today.
Spring is like that. Just for a moment, things and life and get repaired and move on. Renewed. I like that. What in your life is getting freshened for Spring.
---
Himself:
Games, home Depot, games. LOL Yesterday he did all the work.
Herself: Himself put everything away. I went to the Shop and unpacked half a library of books yesterday. Philosophy, history, and some art.
Reading: Gilman.
Gratitudes: For being here. That my pants are loooosssseee! That we are home.