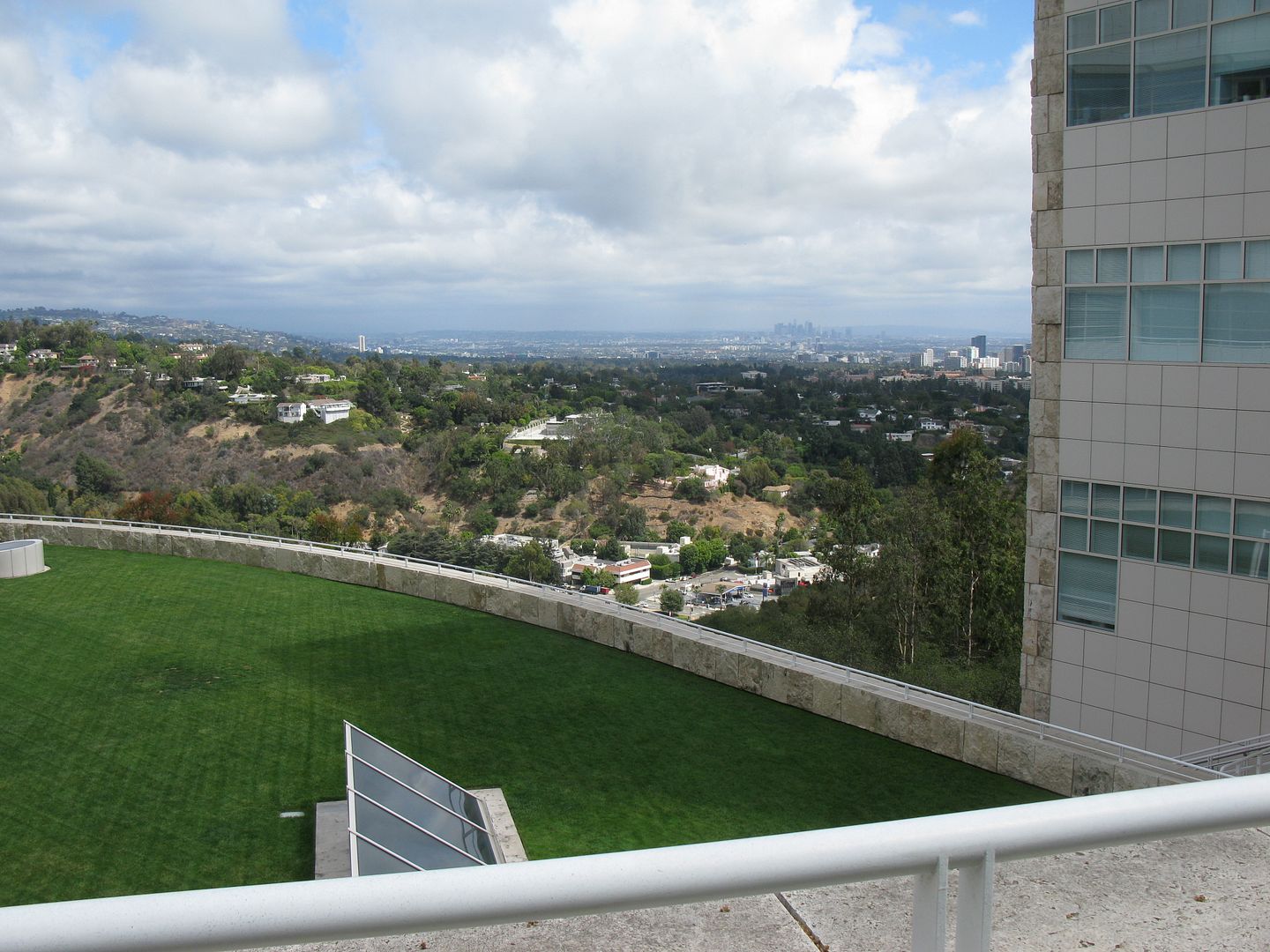 Downtown Getty from the Getty.
The very early hour train to LA was wonderful but late. Lunch with Bobbie and her niece, thrift shopping, dinner, and then I went with her to her painting class. I like visiting LA for short dashes. I have other friends in LA too, but this trip Bobbie and I elected to get together and visit two big shows at the Getty.
I'm not fond of the Getty. Its acres of white marble on top of a hill in LA frankly bore me. Often there are acres of mediocre art too. I was grateful that there was art with some substance this visit. A show of British post war art, and a series of dramatic, large-scale pinhole photographs that I really enjoyed.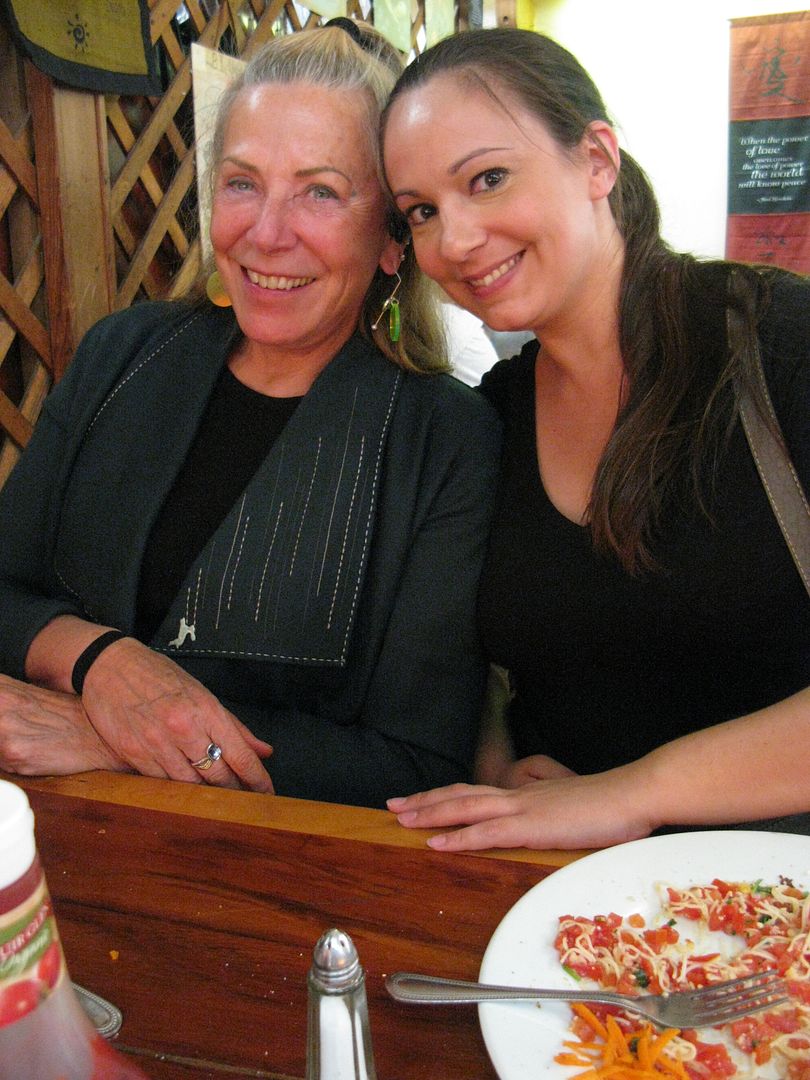 A family visit.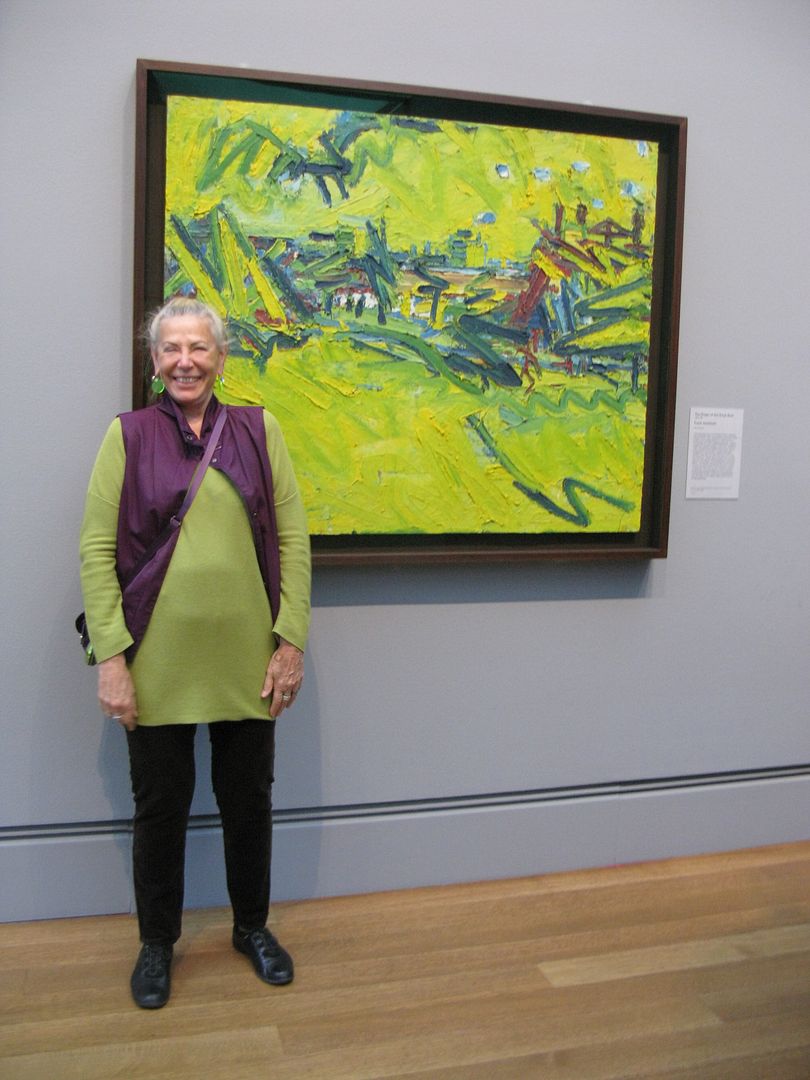 Bobbie and Auerbach.
Bacon, Freud, Kossoff, Andrews, Auerbach, and Kitaj…mostly colorful, huge pieces some of which moved me. Mostly. Two of Andrews pieces will stick with me, but I was truly effected by the very large scale Learoyd photos. If I had been a photographic scholar, I might have also enjoyed the French photographic history show. It was very good, very informative, very well put together, and endless.
I'm am artist of the age of big stuff.
There's a sculpture garden as you enter and leave the museum. I loved those big pieces…nothing mediocre about them at all. Nice powerful, hit you over the head works.
By the time the hour neared to get me to the train, Bobbie was still zip, dash, zinging along through the LA cacophony of traffic. I didn't get my Mexican dinner, but I made the on time train nicely. Thanks for the visit dear Bobbie. Thanks also to a kind conductor I was seated on the ocean side of the Business Class car and was the only person sans laptop.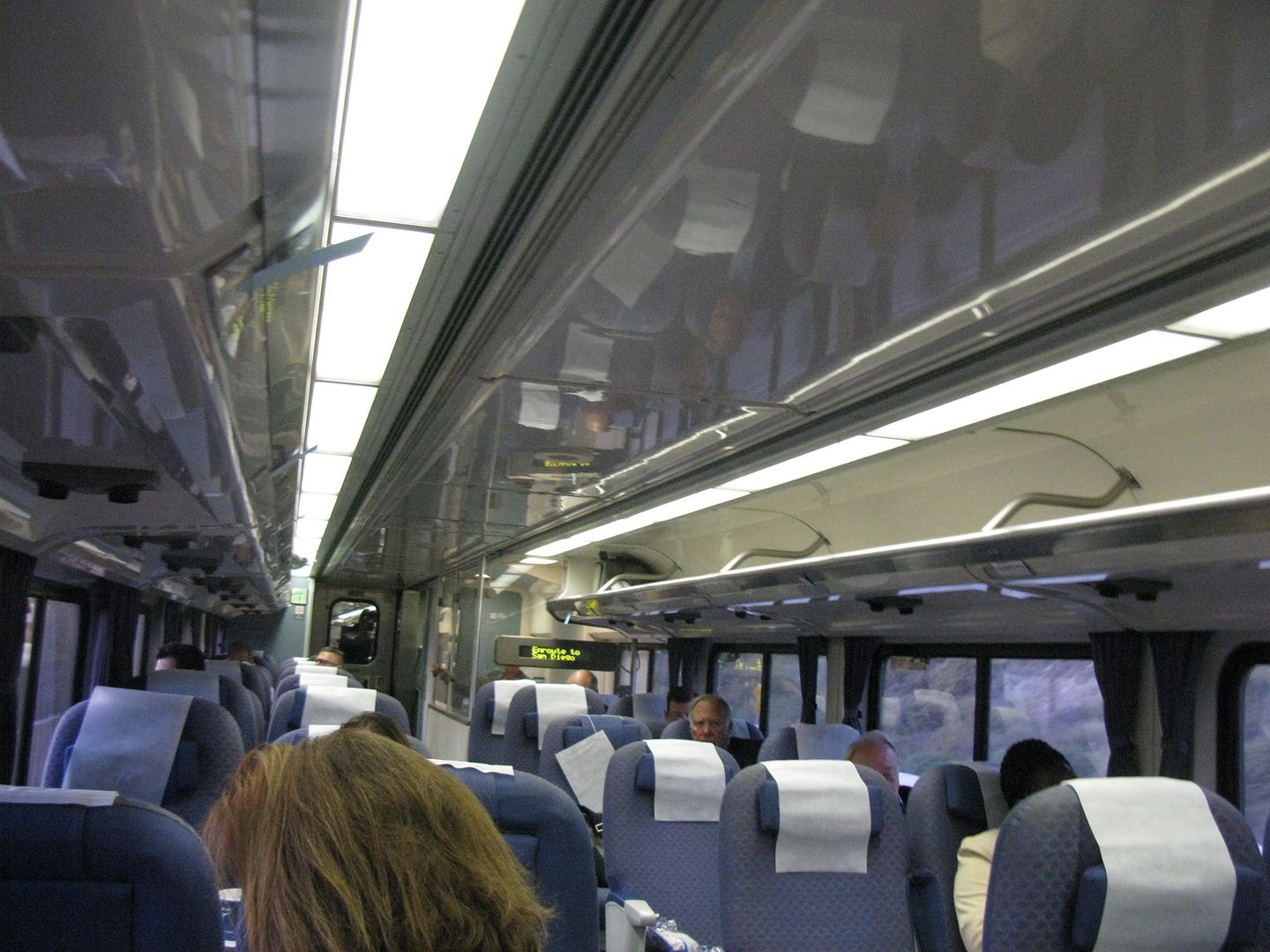 Heading home backwards.
George was there to meet me by the train. What joy.
Follow the exhibitions at the Getty from this link: