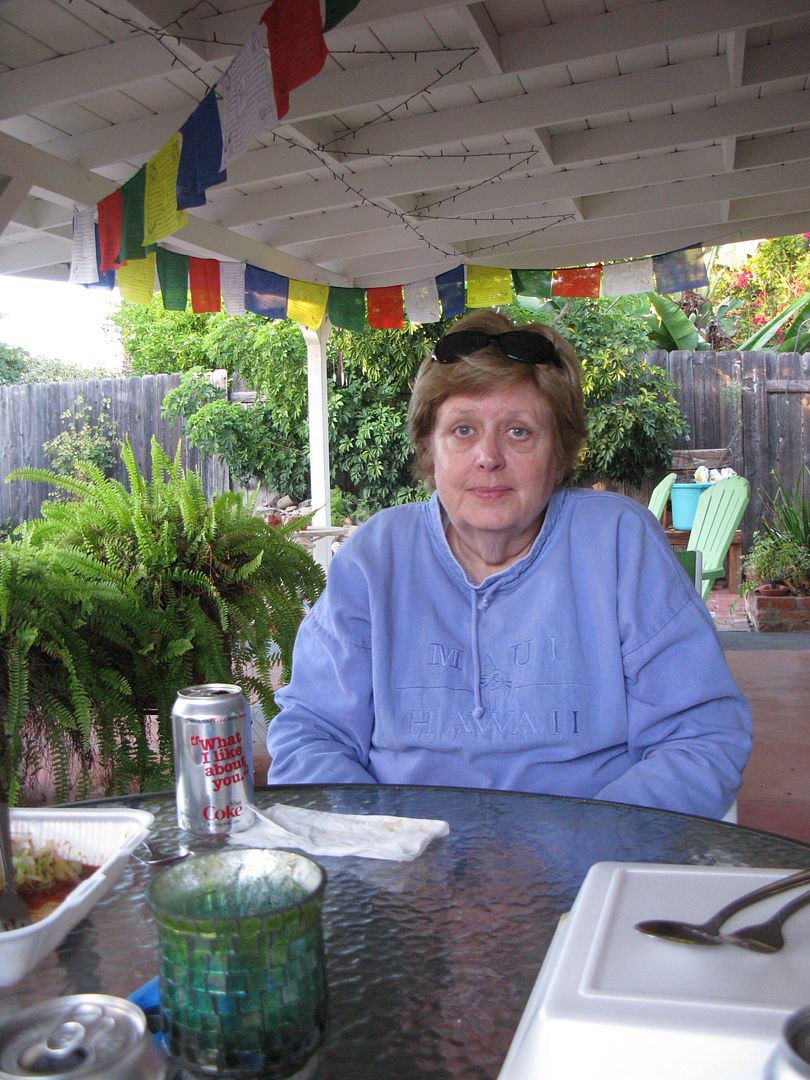 Captain Poolie.
After a truly busy morning hunting for but not finding a pair of new faded green pants, I was lazy most of the afternoon. Somehow I still seem to be celebrating my birthday. Bits here and bits of it there sort of birthday.
Somehow, during the mornings putterings, I chatted for a while with the Captain on Facebook. We had found her a little cat-headed, cabalistic pot that I thought might fit with her semi-imaginary group the Illuminati. We ended up at her delightful, 1950's, open plan home for dinner and conversation.
This kind of conversational richness that can only be had with open, loving friends. The evening was a wonderful gift.
Himself:
"CBS Sunday Morning," Computer stuff, shower, and "Sully" on the big screen. Dinner out, and a meeting. Retirement planning stuff.
Herself:
Ditto today. Still looking for a pair of soft off olive green pants as my favorites are falling off. (Have fallen.)
52 Week House Reorganization:
#16: Organize contact info. This week's project.
Reading:
The newest JA Jance. Review: The new Longmire is simply great.
Gratitudes:
That G and I are liking each other too.