Friends with Bindi.
Delightful. It was delightful. Schmidley and I have been talking via the internet almost forever. We have visited her home in Arlington, and she has visited us here. This time we ate and played in Balboa Park, San Diego's center park, before we drove her to her son's home.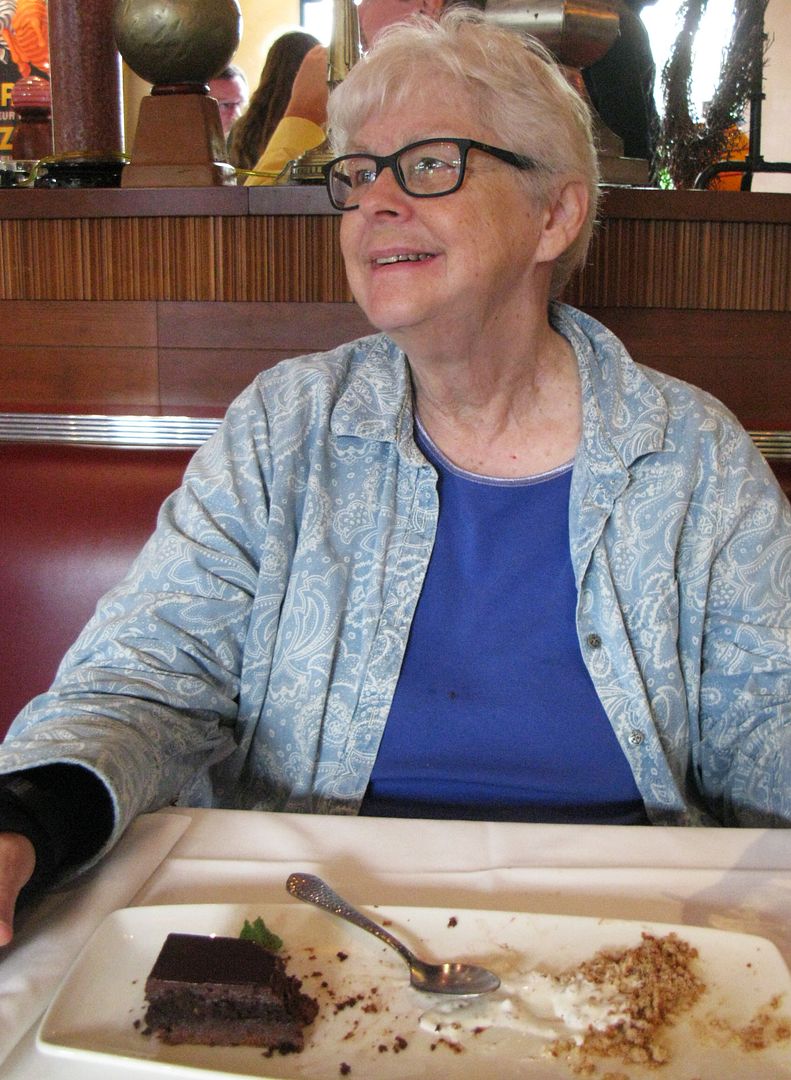 Schmidley lunching at the Prado in Balboa Park.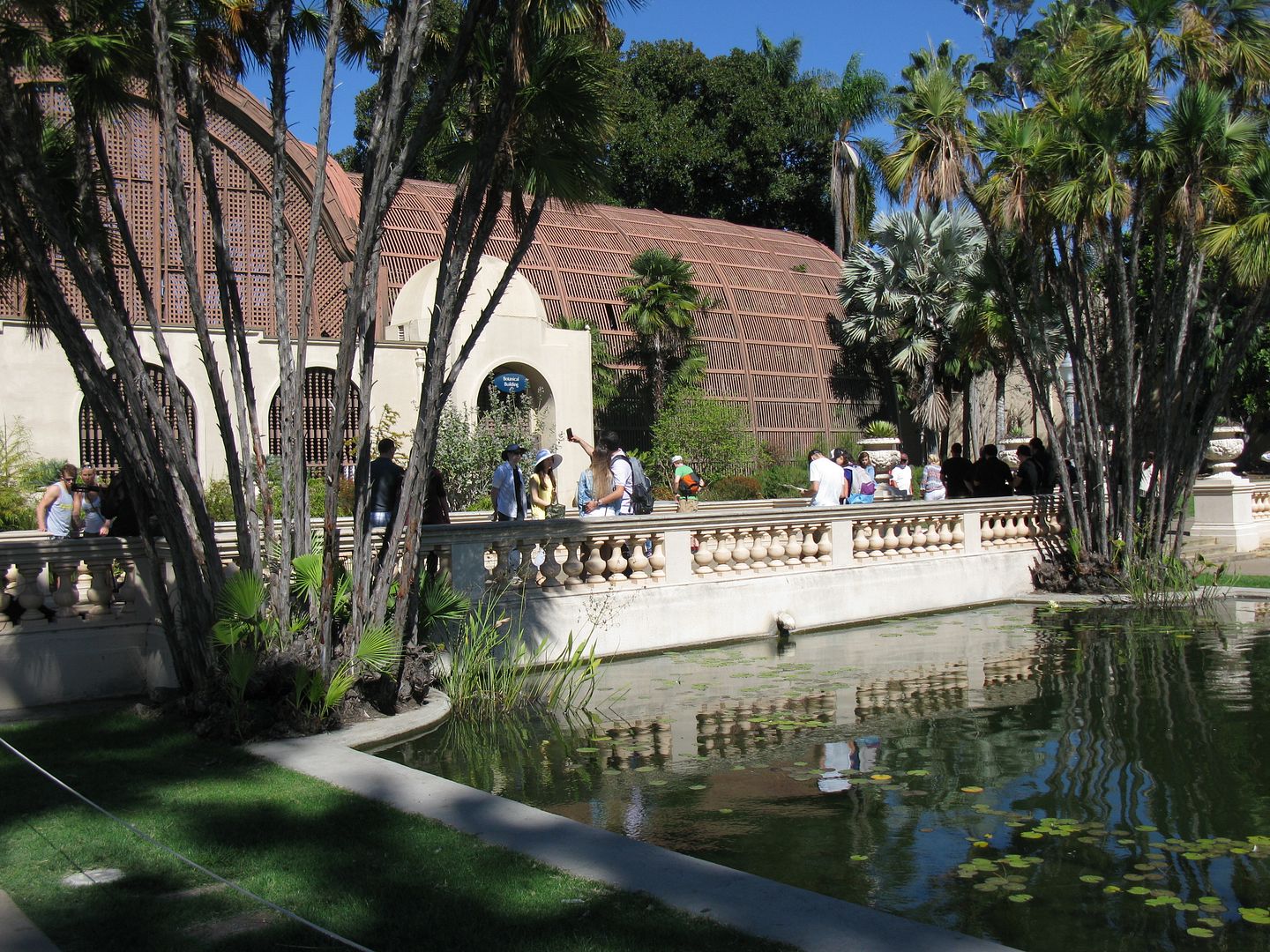 Across the street from the Prado is the Botanical Building…..
…where we enthusiastically visited the orchids and ferns.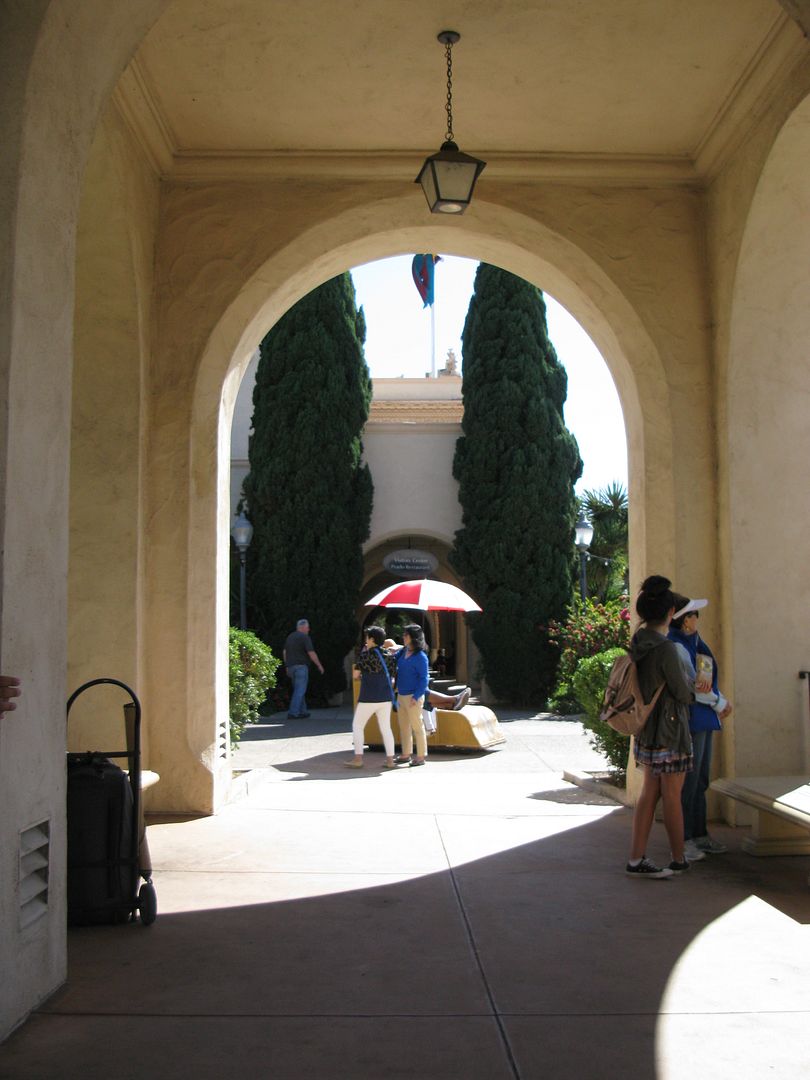 Next we crossed the center plaza where we admired the newly reintroduced electric basket cars.
At the the Mingei we saw the Erik Gronborg show of furniture, ceramics and metal works.
Singing, dancing, and The Festival of Lights filled the center of the museum. We both got Bindi, those forehead dots, and went upstairs to see a show about everyday fabrics and ceramics from Japan.
Yes, she climbed up in the shuttle to the Automotive Museum, and down with her bad hip. Here we picked up George amid the Station Wagon show and headed north to take her home. Her whole family gave us hugs. Nice folks.
Back to the bay and dinner at Pizza Nova. A three meal out day for me, and a two meal day for G. We both had salads.