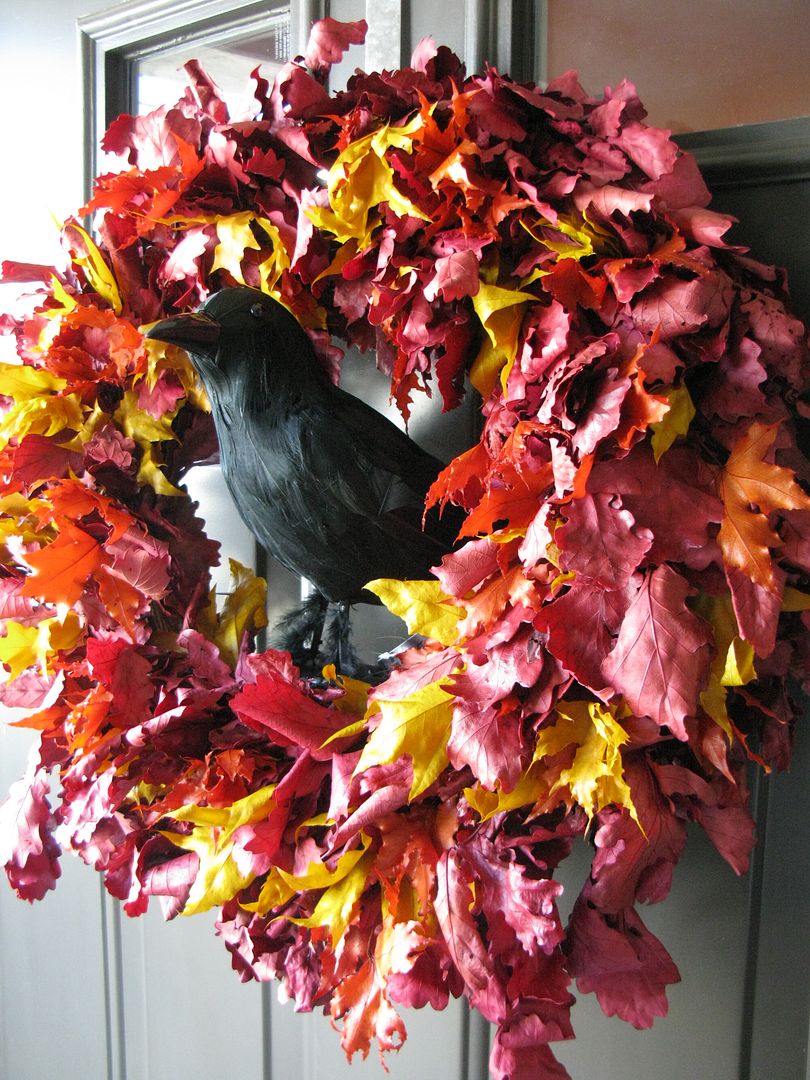 Fall décor with a little Halloween.
He's been working long hours, and up until recently, I have been lazy. Not working just worrying about the quilt is lazy. Halloween has motivated both of us this year.
Up until recently, we had no trick or treaters. Giving away the candy at work doesn't really make it. This year, we have kids in units all around us. Rather exciting, actually. I used to love Halloween when I was a kid. Mother let me wear her Mexican costume one year. It was awfully fragile. She took me to a Halloween fair at my school…the F Street School. I remember another year being allowed to trick-or-treat also. Around the corner and down the street to the next block. Very exciting stuff as I wasn't allowed to go there during the day.
There's an orange wreath on the door, a crow awaits our callers, and orange lights frame the whole thing. Dangling overhead is a giant grey spider, and webbing spreads below her. Or is it a him? A bowl of candy sits on the bookcase right inside the door, and a funny man in a chicken head will surprise any callers.
I so hope we have lots of them.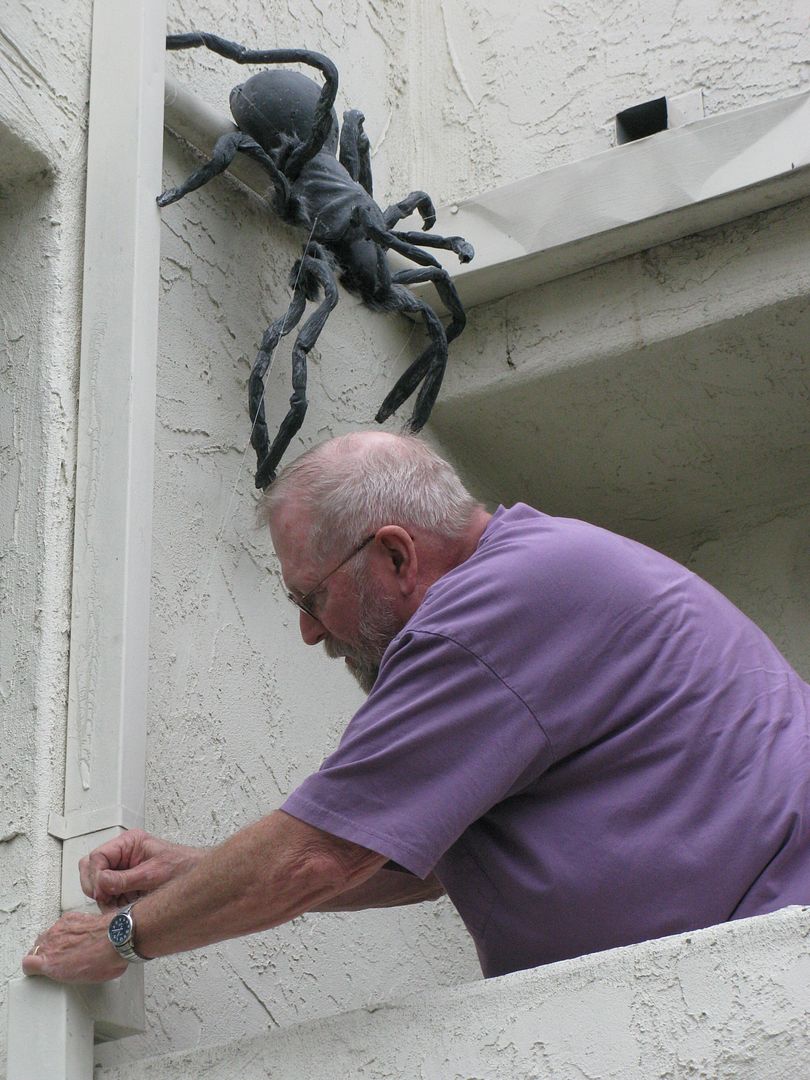 Putting up the spider.
Himself:
He's working overtime again and dusting off his chicken head.
Herself:
Pool, breakfast, and now doing the chores happily. Cleaners, laundry, dishes, call the Registrar of Voters…and my corrections on the ballot were ok!!!...call the dentist, and do another load of laundry. Monday stuff.
52 Week House Reorganization:
Done with the books, done with emergency packs for both car and truck, first aid supplies are done, Purses all stuffed and in rows, next is organizing the Holiday stuff is next.
Reading:
Nothing…yes, I said that, but lunch and reading time aproacheth.
Gratitudes:
For everything today.