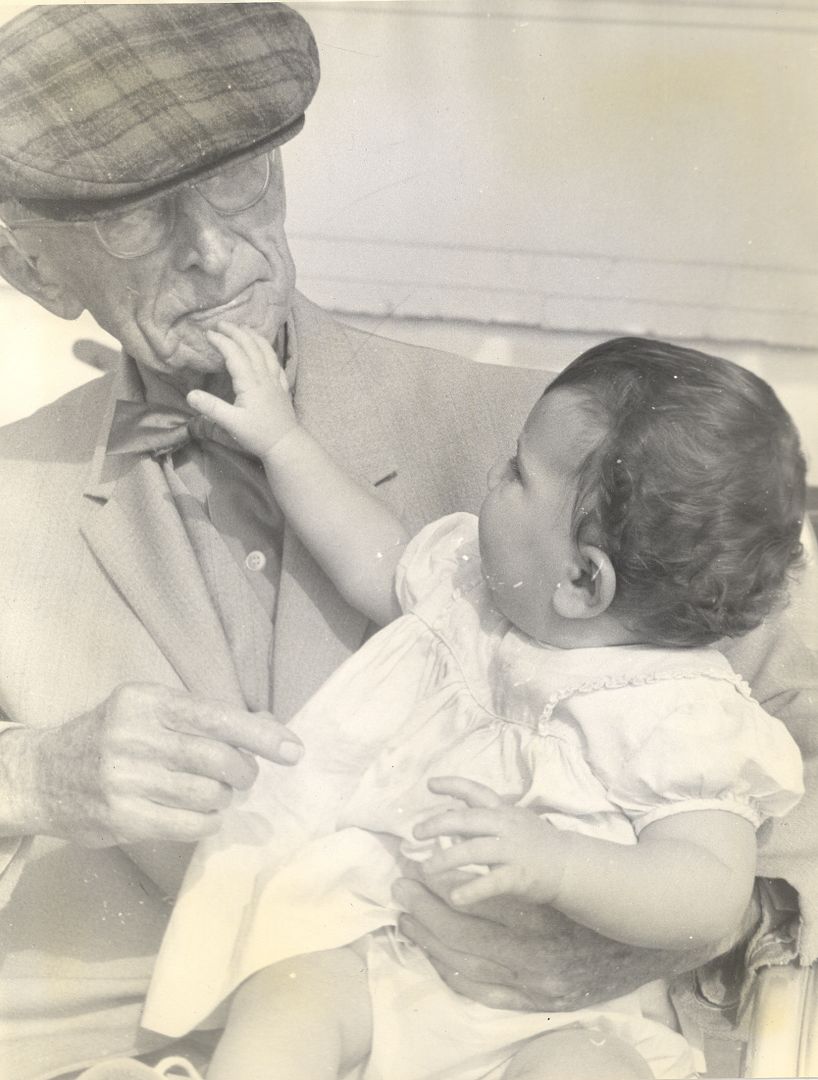 Gimpa with his great-granddaughter Margaret Millicent.
Yes, finishing a project feels really good. I plowed through the family stuff and Duck stuff with a smile, and now the folder of loose pictures just waits to be filed. G's family is next….but as the pictures aren't loose, I'm not worrying about them.
Off to the local fabric store after lunch. I found it filled with happy ladies of my age buying fabrics for a quilt class. It's across the street from JoAnn's at the adult school and "Free," one woman said with a smile. I told her the writing class was free too…grinning back. There wasn't a really dark green to be had and I needed a very dark green. Since I am not allowed to drive very far anymore….gee, did my Ophthalmologist just discover I was blind…I'll have to wait for G to drive me up to Rosie's expensive fabric store.
I came home with some middling greens that I can only make darker with permanent markers. Which I think I will…on an as needed basis.
Himself:
The Station Wagon Show at the Automotive Museum opened with foods too. Salad, corn bread, mac and cheese, ribs and cheese, and apple pie. LOL Work at 7, meeting tonight.
Herself:
I will never get thinner on corn bread and apple pie.
52 Week House Reorganization:
Nothing yesterday tho G and I discussed getting rid of the cloisonne.
Gratitudes:
That I don't have to keep it if I don't use it.