These blocks will be symbolic of weeds at the edge of a cornfield.
The Word Detective writes, "

"getting into the details," often with the inference of getting into too much detail.

" The Urban Dictionary tells me, "usually in the food or beverage industry, becomes overwhelmed and falls behind," they are said to be "in the Weeds."
That's me with this latest quilt, "I'm in the Weeds."
Lately, no matter what I do, I have to rip it out again. If this one section, which I call "Weeds" didn't require some degree of exactness mathematically, I would be fine. But it does. I need eighteen finished blocks, and I have completed only a few.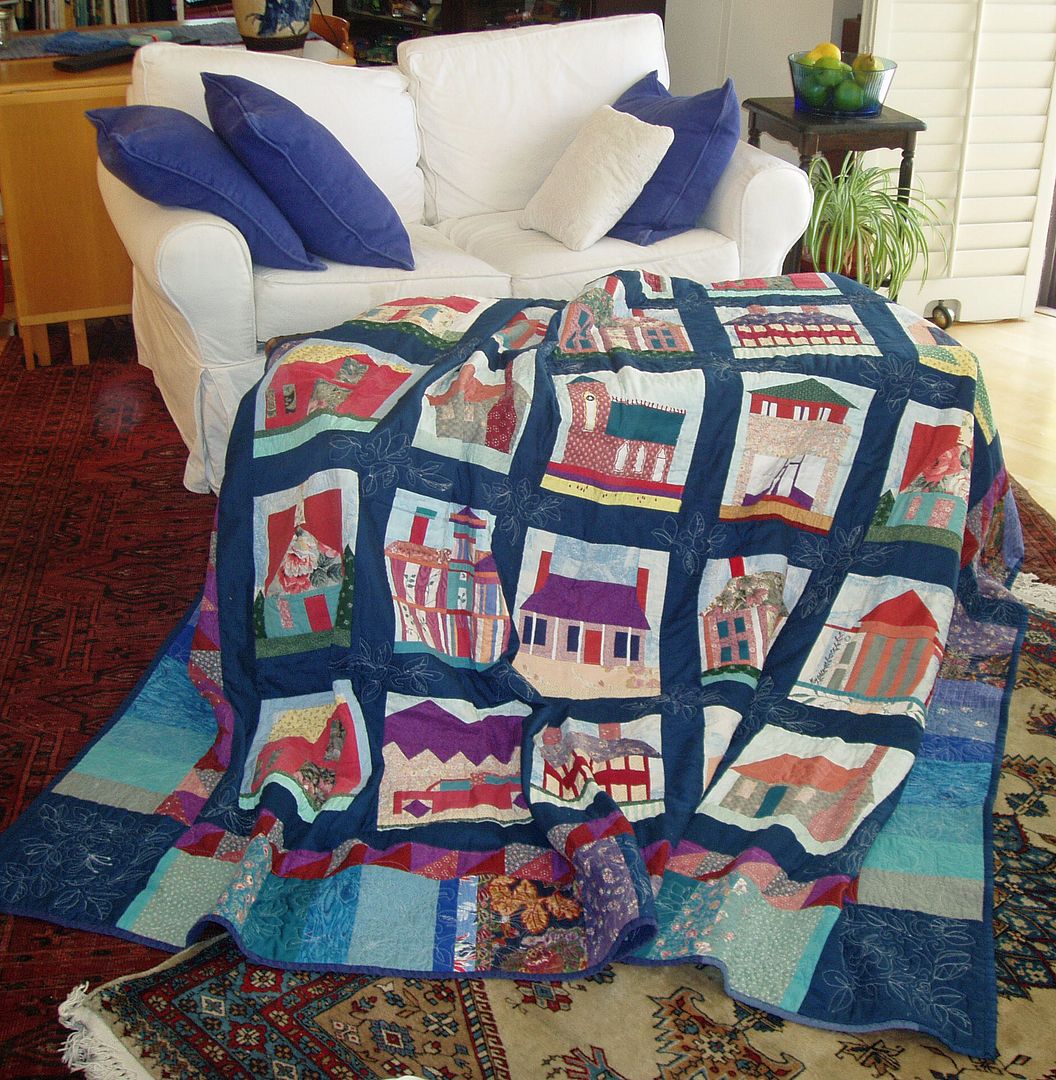 The Old House Quilt.
It's not as if I always have to struggle with measurements, I do. In the Old House Quilt, above, note that there are additions at the bottoms of every block. The additions are not all the same size either. They have a certain charm that makes me smile. On this new quilt, once I get past these weeds, the corn fields themselves have a certain randomness and abstraction that will be easier to sew.
You can find me sewing and ripping out weeds today.
Himself:
Over working. Taking me out to dinner then coming home to work some overtime.
Herself:
Pool, write, sew, and out to dinner.
52 Week House Reorganization:
Thinking about books. Moved all the photography books to one shelf.
Reading:
A Detective story from Wales.
Gratitudes:
That little hurt after the pool.