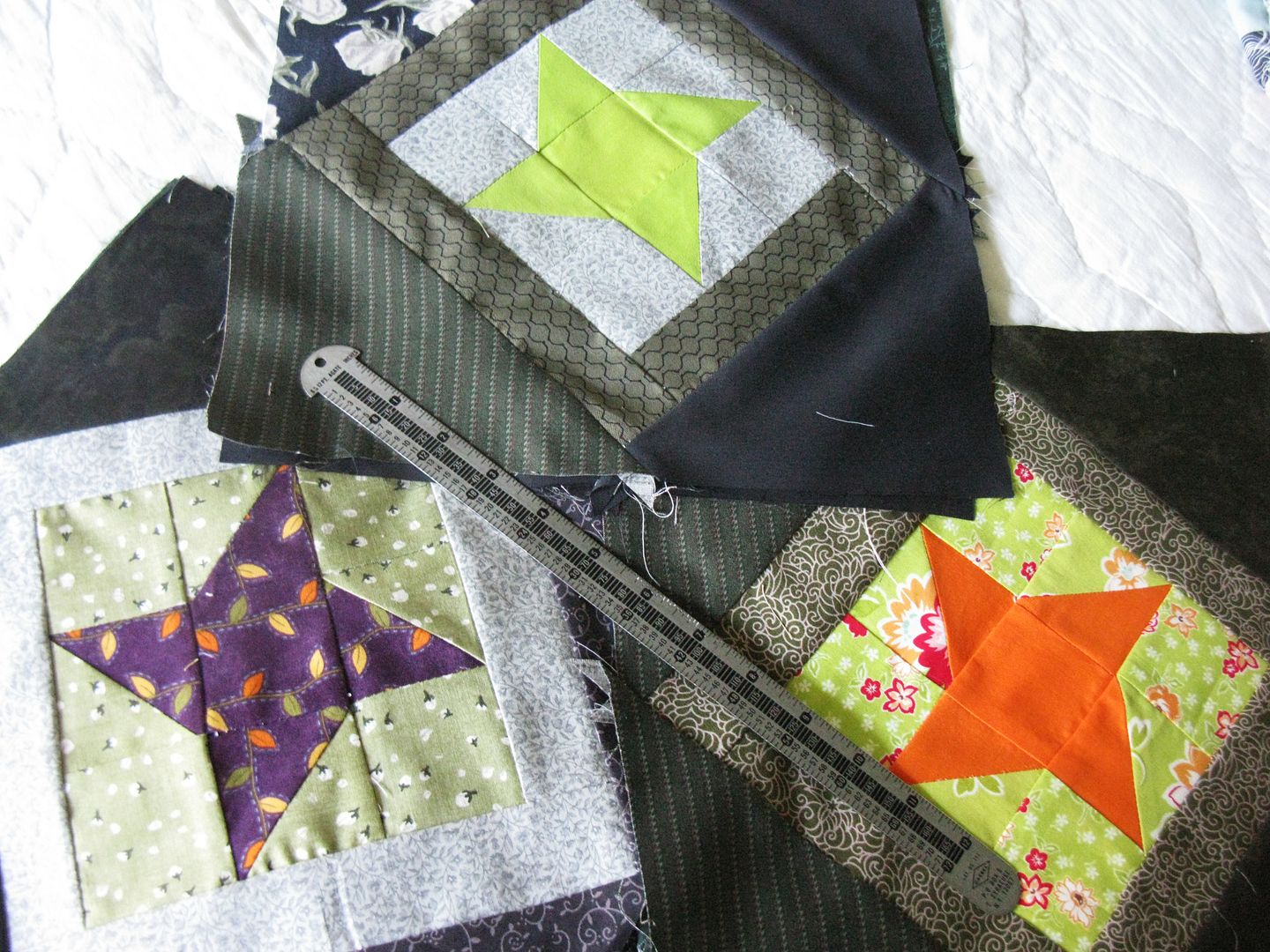 My pica Stick on three of the "weeds."
Briar Press tell us that, "The inch is 6 picas, each pica is 12 points (72 points to the inch) what you have is 4 picas which is 48 point type. Hope this helps." An actual Pica stick is a 12 inch piece of metal with lots of little marks on it. From Britain, James says, "We call it a line gauge. Not only essential to accurately measure type, but they make darn good back scratchers as well. You can always tell if someone knows what they are doing, by the way they put a line gauge in their pocket." Dick G calls it a line pole, and Dennis writes that, "Line gauges can be used to get into your car, don't it look like what police use."
I used to use it when I did layout and pasteup for various local newspapers. All that is done on the computer now, and folks like me are artifacts of a far gone age. But not pica sticks. Not only can you scratch your back with them, but you can use them to cut or trim bits of quilts…carefully so not to ruin your Rolling fabric cutter on the metal.
It's handy to fetch bits of fabric from across the table, and handy to locate whatever you dropped and bring it near to your feet. I used it for years without understanding picas, points or the agate lines down the middle. I use it today still appreciating the usefullness of this very old tool.
LINKS:
Himself:
Shopping, working even longer hours this coming week, and committee meetings about the upcoming convention. He's be up north Tuesday, Wednesday and Thursday training a new man.
Herself:
I should not be allowed into Home Goods. Not at all. Replaced a apron and two chopping boards. Got one Xmas Present too. Pieced, wrote, cooked et al.
52 Week House Reorganization:
Nothing.
Gratitudes:
Very happy that I didn't get all upset when I had to rip out so many seams yesterday.