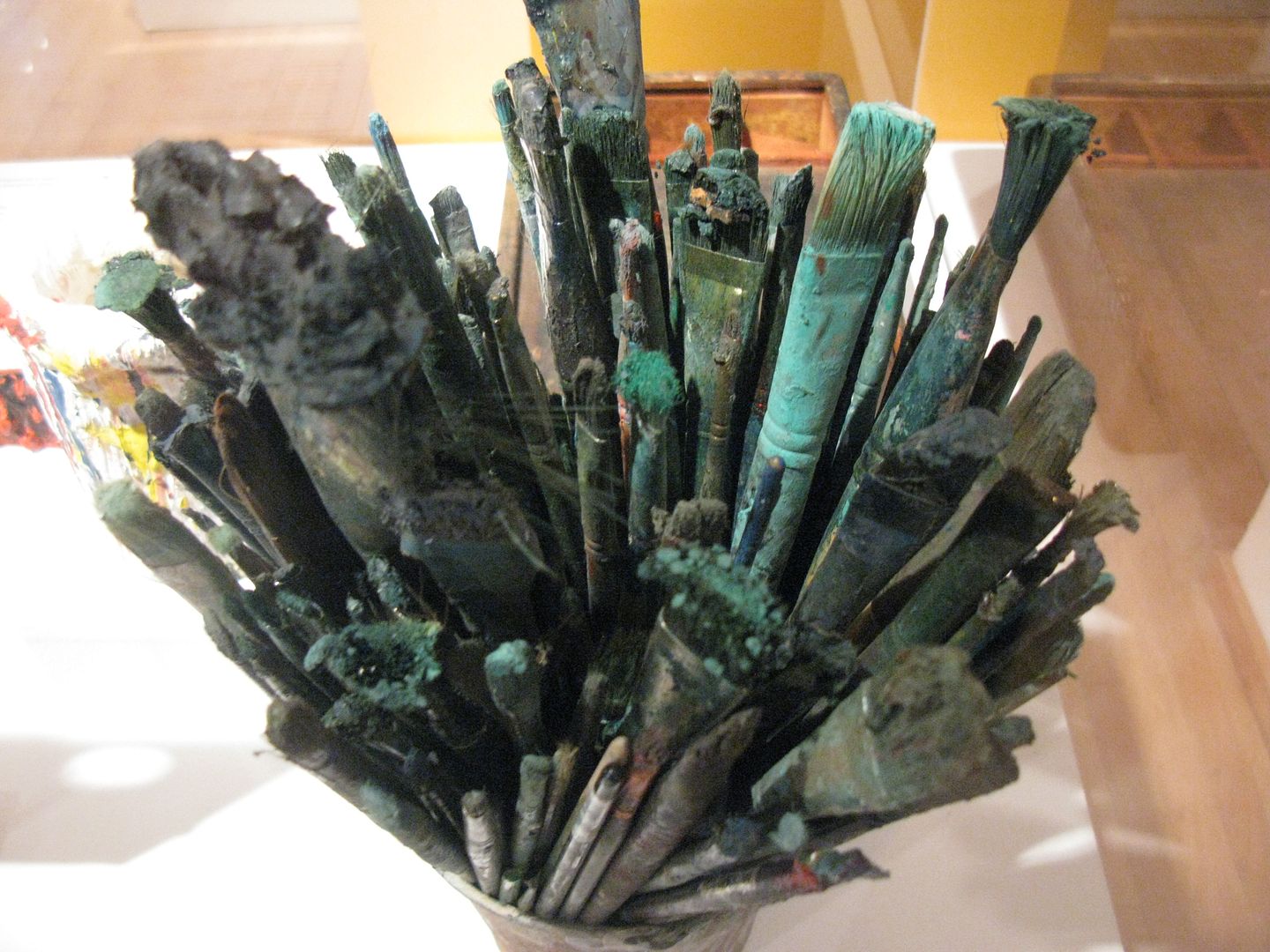 Brushes. They look a bit like mine.
Yesterday wasn't at all simple for most of the day.
We stopped at a hoarders estate sale and read that a second half would be held next week. We were totally amazed. We also bought a small table that we didn't need in the midst of divesting ourselves of stuff, things, and detritus.
We hit the bank, and I rephotographed the shop windows. They came home out of focus. Out of focus shots don't work well on Facebook. Lunch off the senior menu at Broken Yolk, and we were off to Balboa park. While he went to work at the Automotive museum with the visitors and station wagons, I took the noisy tram up to the Mingei Museum to photograph the tool show and the Eric Gronborg show. Back to the car, I baked in the heat, read and napped. This was good.
After the park, we ate dinner at the re-menued IKEA and marched around the store to find light bulbs for the hall. G likes those low wattage lights. Next to Costco for the hamburger patties he eats for lunch. I rode around that unfamiliar store in one of their scooters. Always fun.


Whooosh…Frankly, when I got home I was beyond tired are retreated to bed with a book. I couldn't even focus on the book.
Himself:
Banking stuff for the meeting, puttering, meeting. All the good stuff.
Herself:
Writing NoMoJo first. Need second long sleeved nightshirt so off to Ross, then Quilt, eat, quilt, and meeting. Time shrinks.
52 Week House Reorganization: None.
Reading:
Perry….setting aside the bio.
Gratitudes:
So glad of a sunny cool day here.