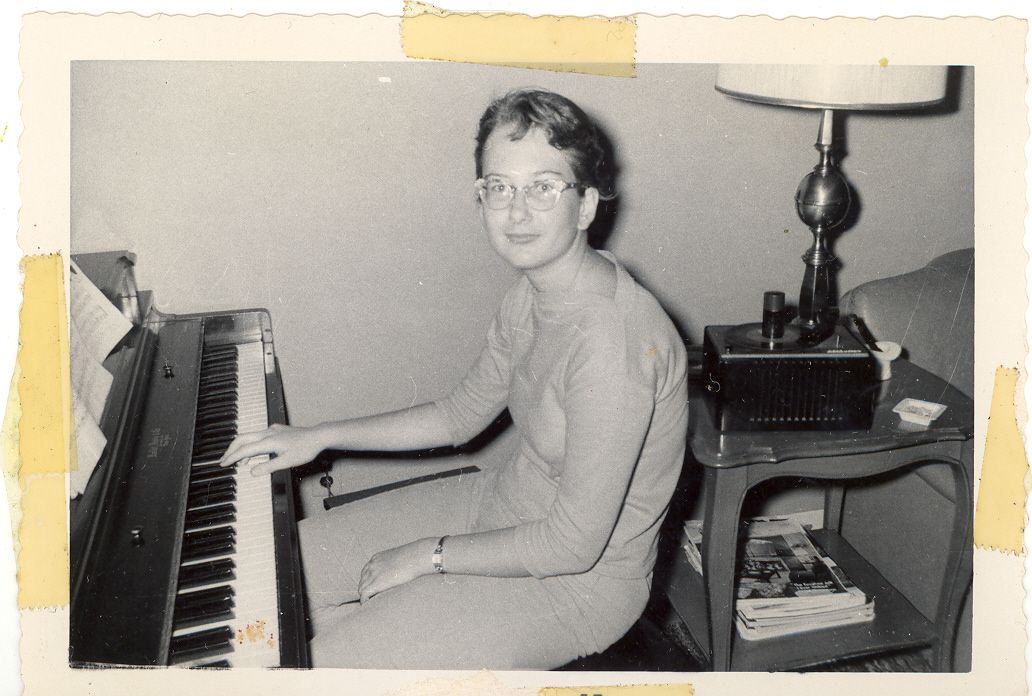 1950's at DA's piano…thinking.
Thursday is the big Holiday event at the store. Now that I have seen the other store and all they have done, I think we are in trouble. I promised to be there tomorrow evenning, then I started thinking. I know you are laughing at me. I'm laughing at me.
"There are always alternatives," G reminds me…as do the nice folks I swim with every morning.
I can't drive in the dark. I don't want to take a bus. That's two hours. I could call a cab, or UBER, except you have to have an account. What I will do first is zip over to the store in the daylight when I can drive, and find out who could give me a ride. I can do this again tomorrow too.
In retrospect, maybe I was coming down with a bug. I certainly am thinking better this morning.
Himself:
Long hours. He will be to the store at 5ish Thursday.
Herself:
IBS at it's worst last night. Doing better today. Thinking about rearranging the living room. Insanity.
Gratitudes:
Not feeling well last night. Those uglies went away easily.