My mother said that her mother got this recipe from a member of her bridge club….probably around 1910. It's been a family favorite ever since. Make a day ahead.
Buy Nabisco Famous Chocolate wavers and whipping cream.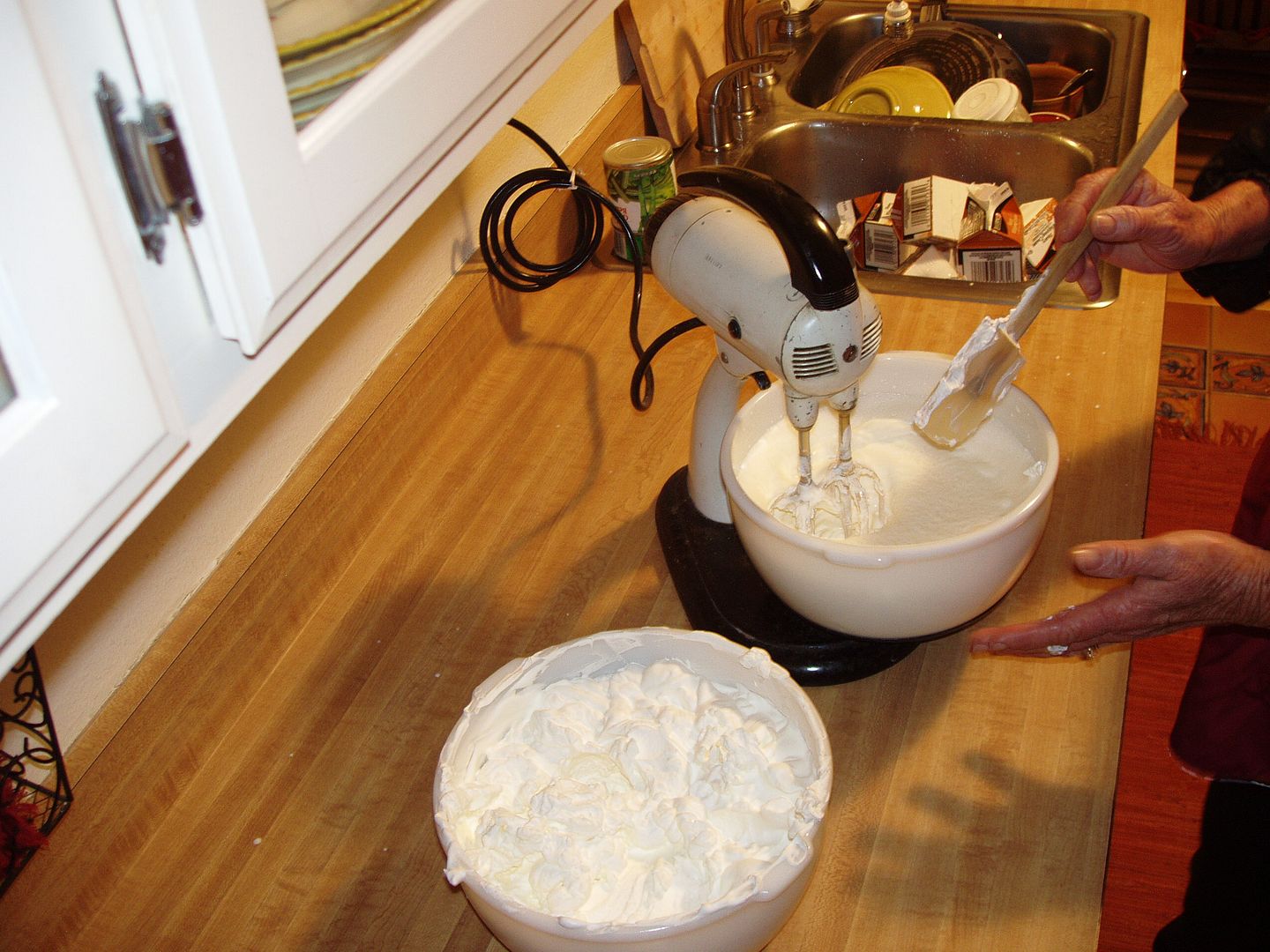 Whip the cream…I am using my 1939 Sunbeam Mixmaster. Whip it until it is very stiff.
Line a layer of cookies up on several plates.
I'm sorry to tell you that I don't have exact amounts. I buy two pints of cream, and about five packages of the chocolate cookies.
Put a heaping spoonful of whipped cream on each cookie, then put another cookie on top. Press down gently. Do it again and again until the stack is about 4 ½ to five inches tall.
Put one dollop of cream on the top, and refrigerate them all until the following day. 24 hours lets the moisture in the whipped cream soften the cookies creating heaven.
The kids and I used to eat all around the circle, and the person whose center was standing longest was the winner. What the prize was, I don't know…but we had fun tho. We call them "Leaninng Towers of Pizza."