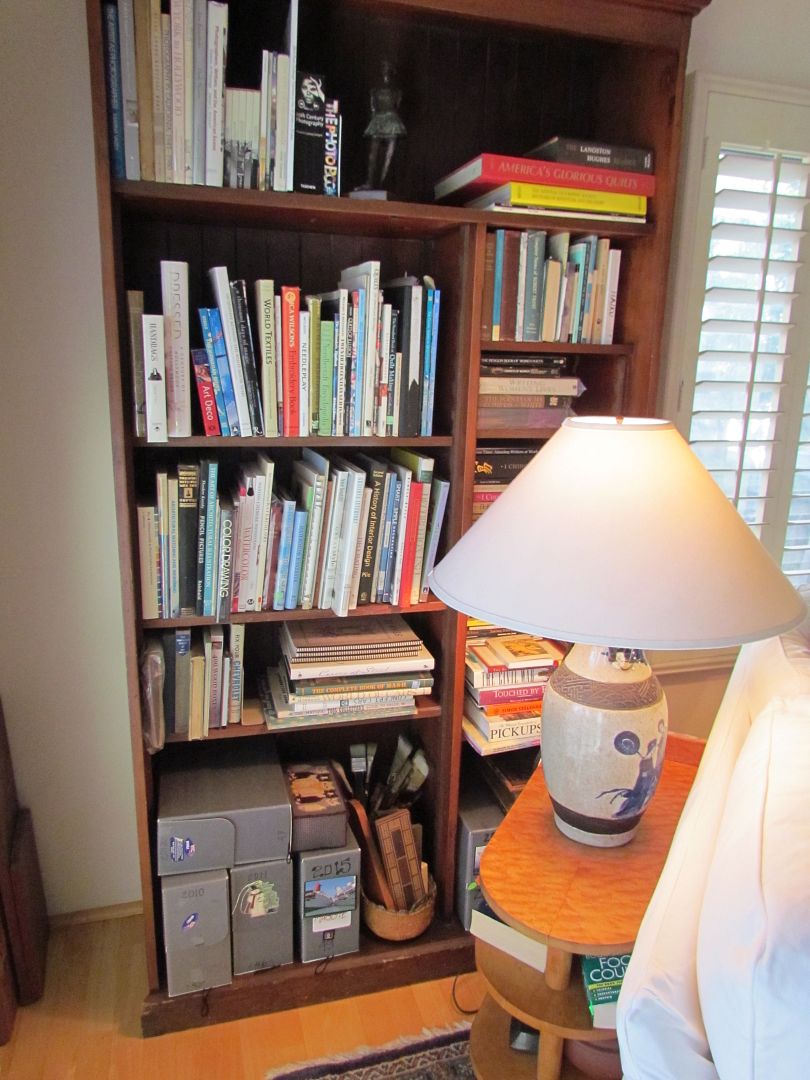 It was a settling back in, moving furniture, dodging dust mites while doing dishes and laundry day. I'm sure you all have had days like that.
I wanted to put the sturdiest table next to the windows in the dining room. I also wanted access to my sewing things. Lastly I was very tired of looking at a shelf of junque near my nose. All the books in all the bookcases, the one above being the last, were rearranged and dusted. I can reach to the right for the sewing things, the pencils will be going in the bottom of the old case above, and right in front are two windows to the outside world.
I'd work at one or more jobs, wash my face and hands, then take a break with the currant Pitt/Peters. I should be done with this stage of getting back to work today. Hurrah.
Himself:
Back to working unlimited overtime. He's going to the gym first tho.
Herself:
Pool, do Printing committee things, write this, start with the dust again. Progress.
Gratitudes:
That I am able to do all this as best I can.