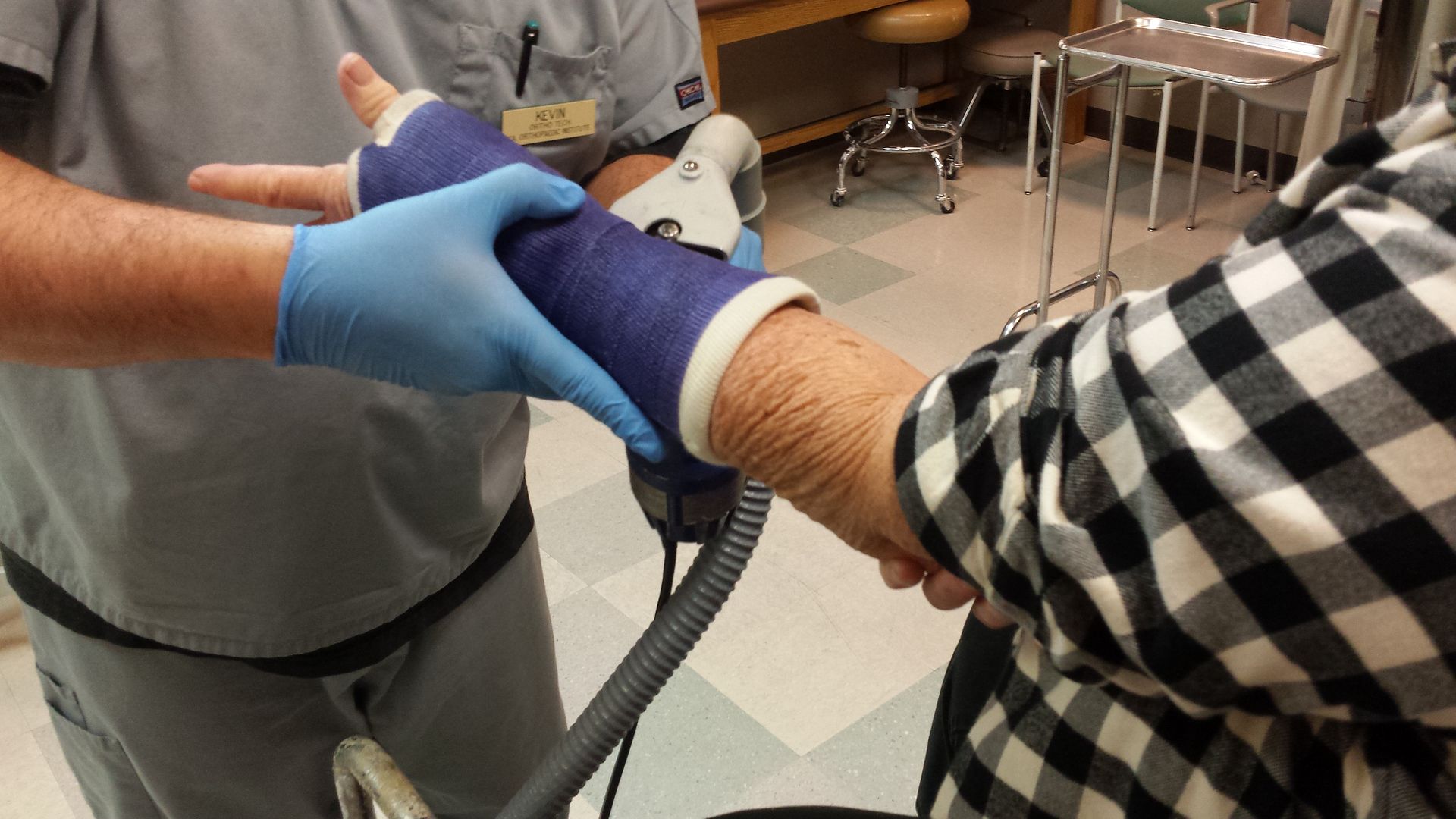 I thought I would show you the other thumb cast coming off in 2014. You know….that color wasn't bad. I was more afraid of the saw than I was of the surgery.
After finding that picture, it's on to errand day today. Cleaning, laundry, groceries, errands….gotta get himself something for tomorrow, do the receipts at work. They aren't happy with me, but I am a worn out volunteer. They will like me better with hands.
Taco Tuesday tomorrow….G and I will go wallow in tacos at the Brigantine and hold hands a bunch. Perhaps more.
---
Himself:
He reupped my Win 7, no gym, work, and a meeting.
Herself:
Many errands and a good book.
Reading:
Another Stabenow.
Gratitudes:
Just to be here today. Loving my big bed too.