She wrote the note on the bottom of the picture. See the bottom picture for how far she has come.
GOOD DIANE NEWS: GOOD DIANE NEWS. She can swallow water from a sponge and can move her right leg a little. Both her eyes are now open. She's in the Acute Stroke Unit, so she is now out of ICU. She is at George Washington University Hospital in the District of Columbia if anyone is wanting to send flowers.
·
https://schmidleysscribblins.com/>Diane's

daughter sent a message that tells us, "She is fairly aware of what's going on around her, and I would guess fairly scared too since she cannot move her right side or communicate except to move her head to gesture no and squeeze one's hand if saying yes. I sat with her for many hours today and held her hand. She squeezed rather tightly, so I know she is aware and glad we're there. She can open one eye somewhat and see. She does have a feeding tube because she cannot swallow. Thank you for your thoughts and prayers, and thank you to everyone else also."
·
I'm also praying for David, her dogs, and her parrots. I don't think David can take care of things now.
·
My eldest daughter is a friend too. Tonight's her 39th birthday, again, and we are taking her to a real restaurant for non-fast-food in adult company. She has come a long, long way from the homeless addict-alcoholic she used to be. Did I say we were proud of her. We sure are.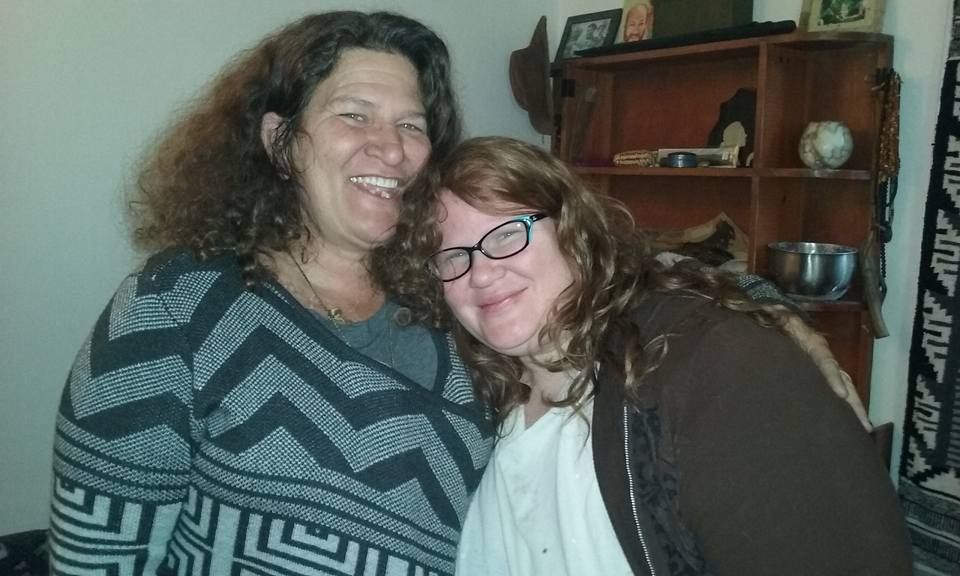 2016: Margot and her sister Amber.