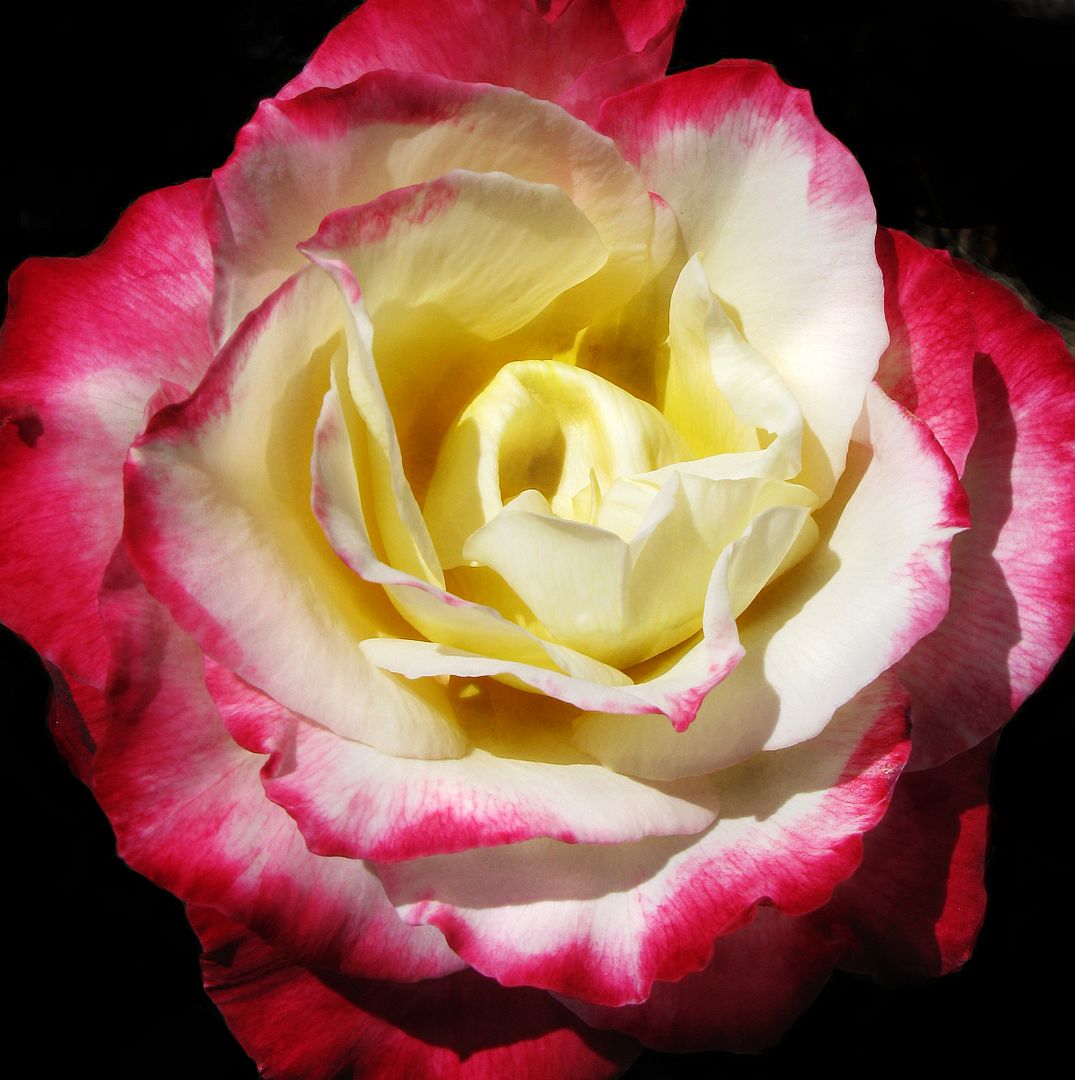 Another lovely meditative rose to offer you.
For me, the month will be doctor's appointments. An eye follow up today. 0945 ENT Thursday. Next Wednesday a follow up with my primary care person along with a show opening at the Auto Museum. Why Wednesday, I don't know. Somewhere in here is the trigger finger release and rebuilding of my right thumb.
I meditated in the hot tub this morning. It was perfect.
Himself:
Gym, work, putting up with me too.
Herself:
Feeling pretty good. G is taking me to the eye apointment.
Gratitudes:
Small things like Peter Bowen, meditation, hot tubs, G.