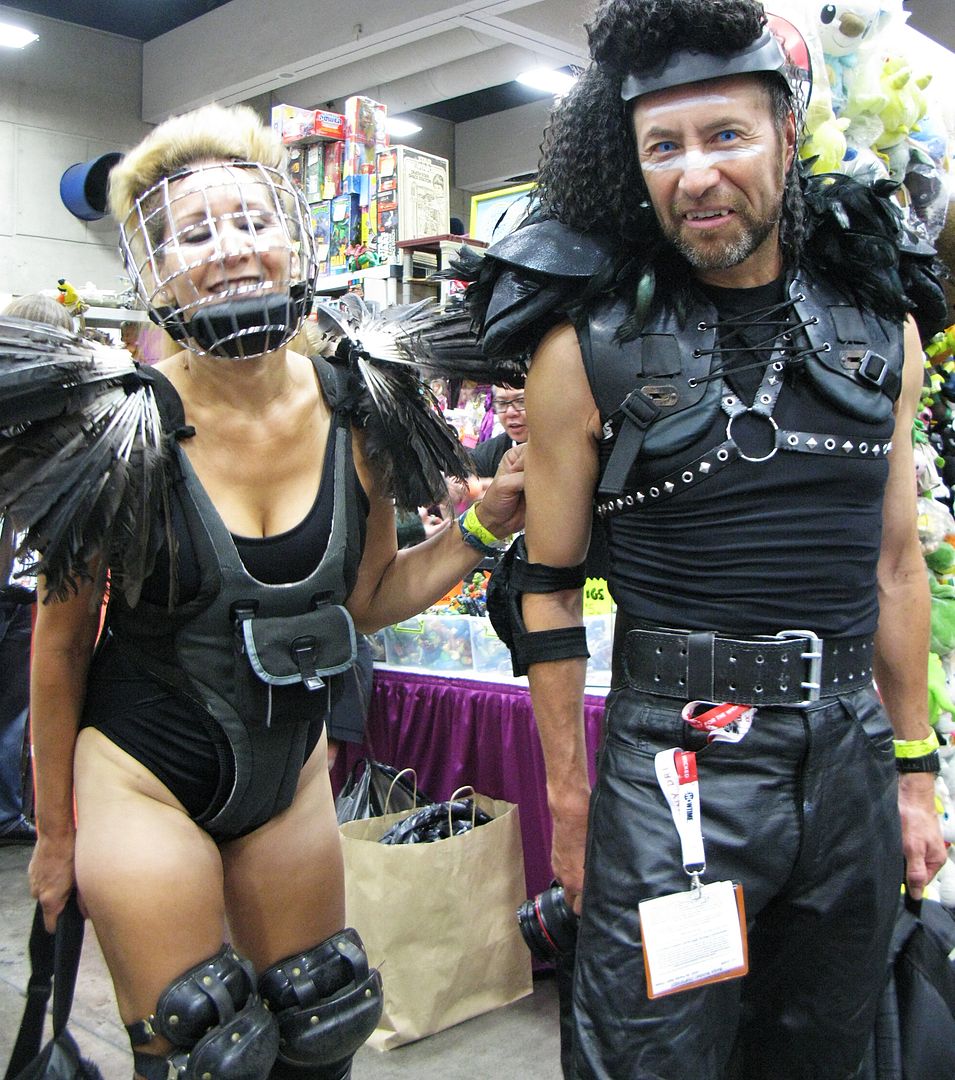 2008:
Costume drama to…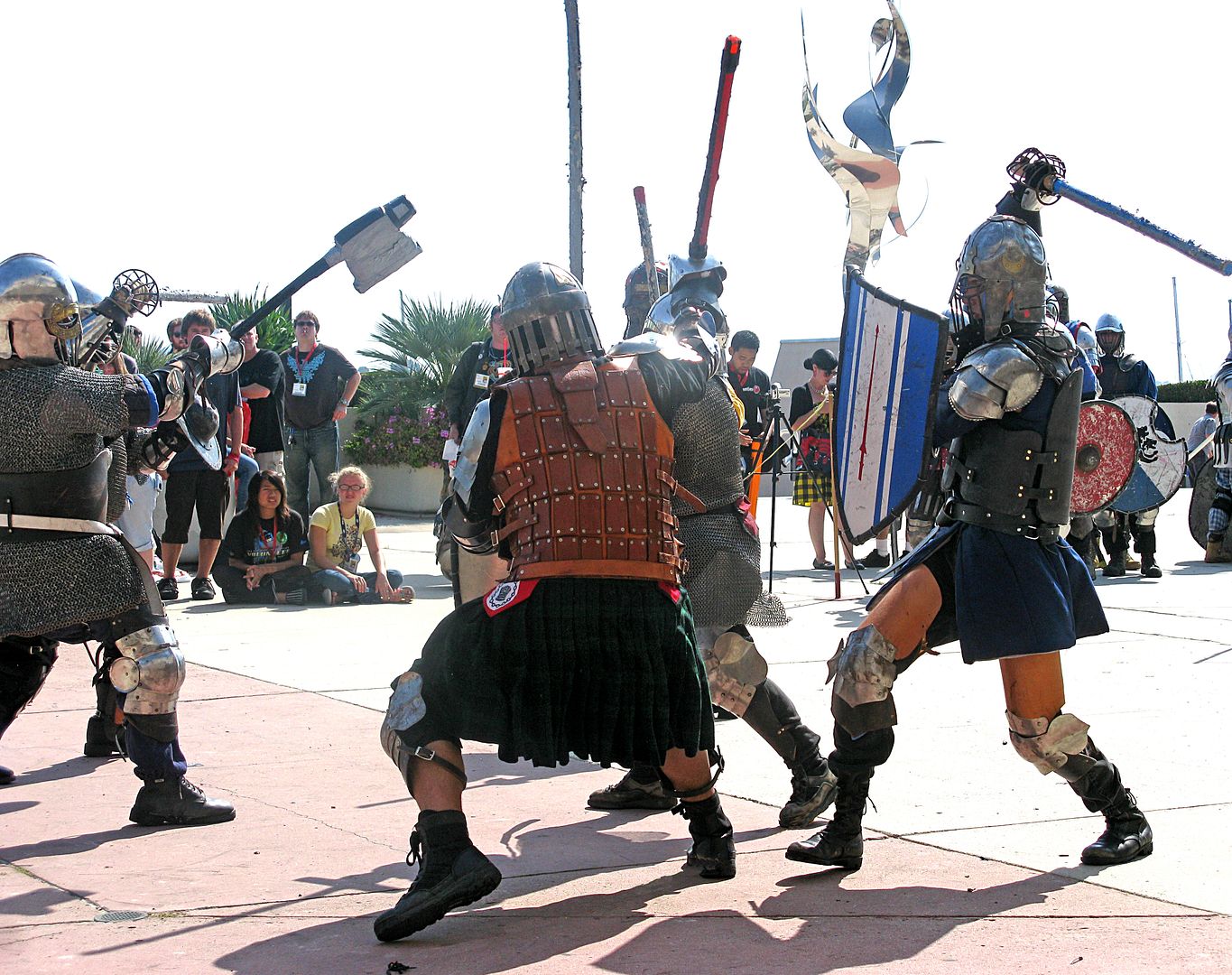 …a clash of physical drama out in the sun.
...and inside, The King and Queen await your pleasure.
I thought it might be time to get out there and roust the world. I tried driving by going around the complex. G's only comment was that, " You are insured. "
Breath taking.
Seatbelts were the only struggle.
Then I took G's shirt to the cleaners.
Hurrah.
After that triumph, lunch, and take two bags of things to the store where I heard all the latest gossip.
Everyone loves the new manager.
Home to tell G I loved him, downloaded Comic Con 2008 and volume one of 2009 into Photobucket albums. Oh, you might grow tired of Comic Con but I so enjoyed all the chaos anew.
...on the floor, there were isles of wonderful artists from beginners to experts to greet you like this woman and her samurai cats.
Himself:
Slightly cranky cause I kept him up, but he is much better. Did laundry too.
Herself:
Despite all the modern meds, coughed most of the night. Did all of the above, and as this.
Reading:
The new Peter Bowen (2015), is excellent.
Gratitudes:
That there wasn't a desire for a nap.