The lighter weight revised costume.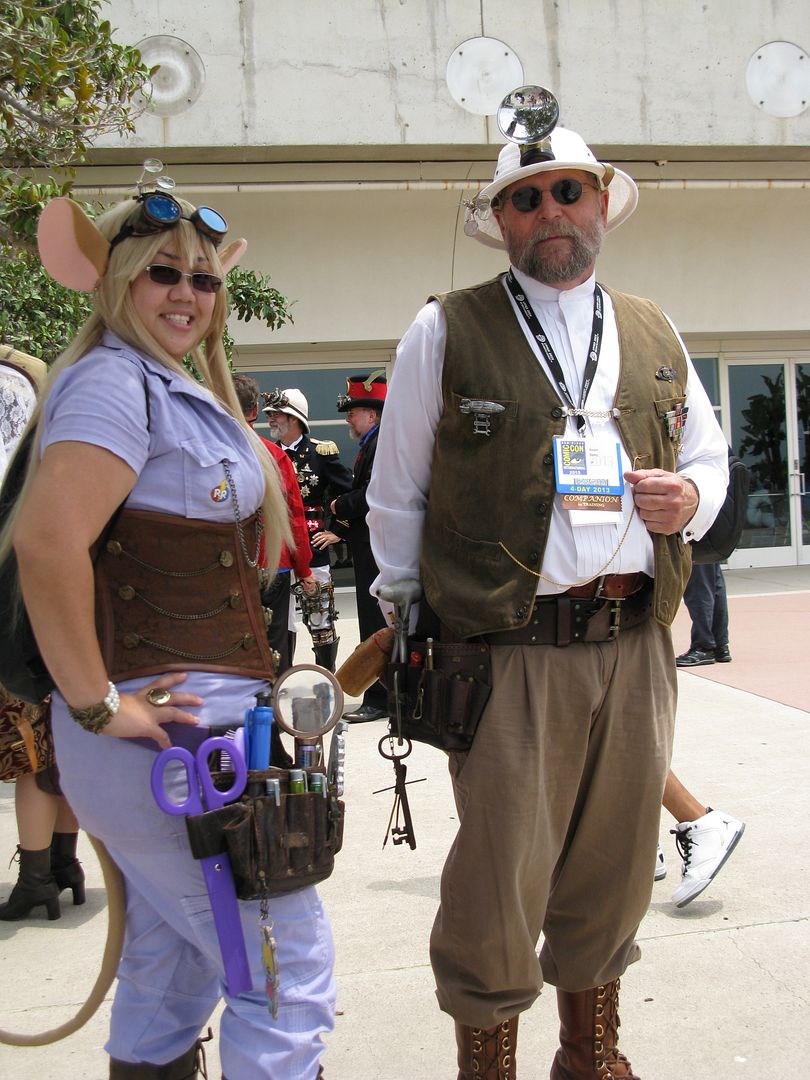 It was a very heavy hat which gave him a blinding headache.
It was a busy and amusing day yesterday. Himself wants to get a haircut, so we are off into the world. More later.
Later: Friday: No matter what I did yesterday, I couldn't get Photobucket to upload images. So just to cover my misery, I took a long nap spread out all over the bed. Next after a light dinner, we headed out to a meeting. Most of you know that we attend AA meetings. Last night we didn't feel any joy about sitting outside on the bay for our regular meeting this chill, spring night. Rec-Centers are closed on holidays. It was Cesar Chavez Day.
I looked up AA meetings online, and we discovered that we had three choices. There was the Gong show, there was a newcomer meeting…we are not exactly new, and there was one over by the Discovery Shop in Building B. Kind of a fun idea to do something totally new.
Nope, we found ourselves not in Building B but building A….in a chanting and happy NA meeting. I hadn't thought about drugs, tho I am an old timey speed freak, in over 40 years. Both G and I left hugging friends but shaking our heads.
Saturday: Got all of 2014 Comic Con Downloaded at last. Off to get his hair cut. Beard cut first here. They don't take him seriously about short hair if his beard is long. He came out really short. No comb overs here. Photos taken for the discovery shop….he wielding his phone in lieu of a camera. Me directing. Lunch out…senior omelets and a muffin. Now the sun is pouring down, we have a new great granddaughter named Claire to go with her sister Chloe, and everything is alright with the world.