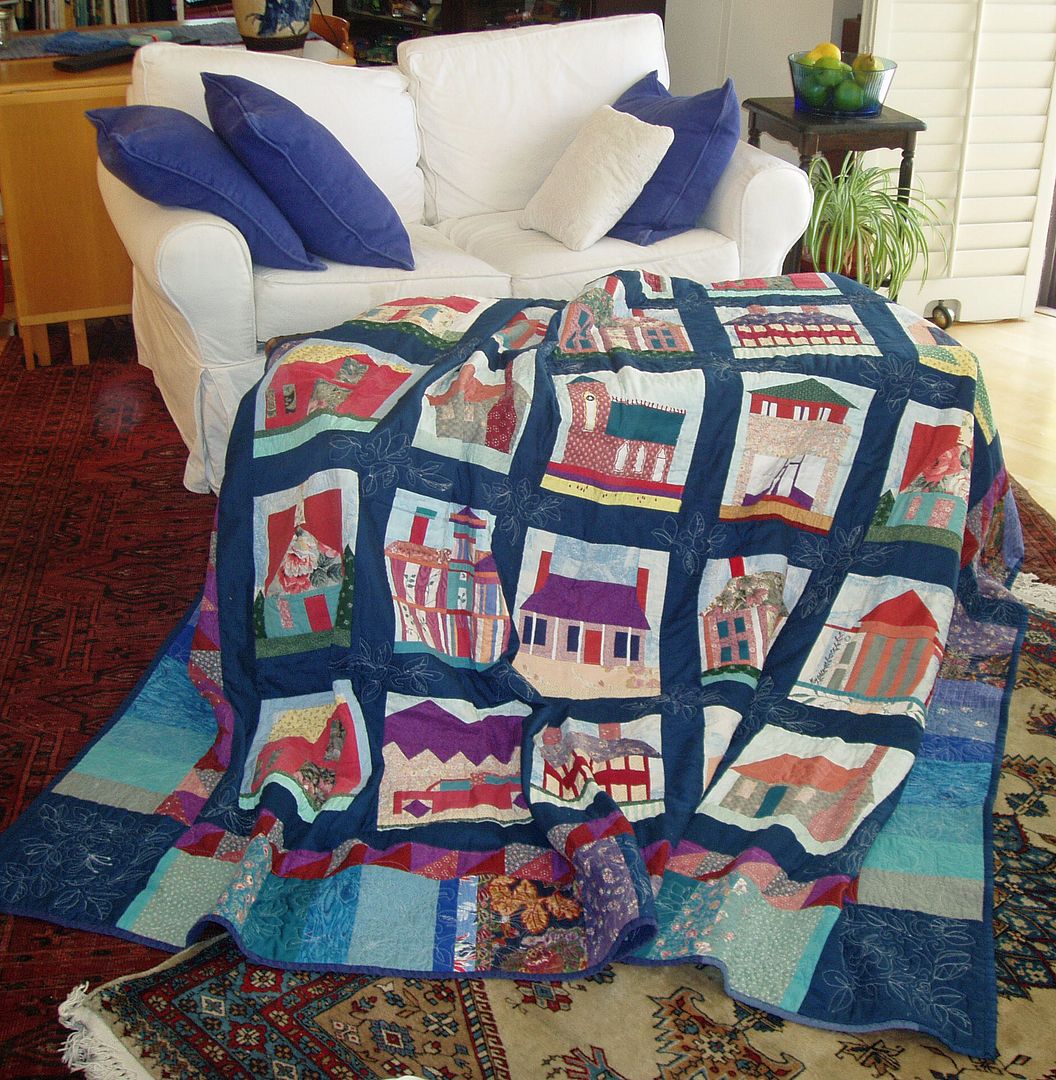 The House Quilt….made up of American Historic homes plus the traditional log cabin quilt block. The first full sized quilt I made.
Yes, up and showered and dressed early, then we were off to the Orthopedic office. Yes, brace off. One stitch out…the nurse said that most people would have just yanked it out themselves. Use it normally…within reason. Buy a loose thumb wrap to shelve books; don't do anything heavy yet. Start OT on the 11th, and back to the books in a week.
Oh, I am overjoyed. I can't say that often enough not being a left handed person. Right now, I am an overjoyed right handed person .
Can't you see me dancing?
I'm not going to do it all at once, but I will check into the writing class, pull out the quilting fabrics for Bobbie's quilt, and think of things for Margot's quilt. Next Wednesday I will go into the store and chat with the guy who has been doing my job….see if he is ready to give it up.
Himself:
Work really early. Went with me to the doctor's office….thank you dear G. Back at work now.
Herself:
Really overjoyed. The first thing I did was wash my hand and arm. LOL
J
New partial fits better too.
Reading:
A stand alone Box.
Gratitudes: He says my thumb and fingers have a good range of motion. Stretch, vitamin E oil. And saying thank you a lot to you all for your support.