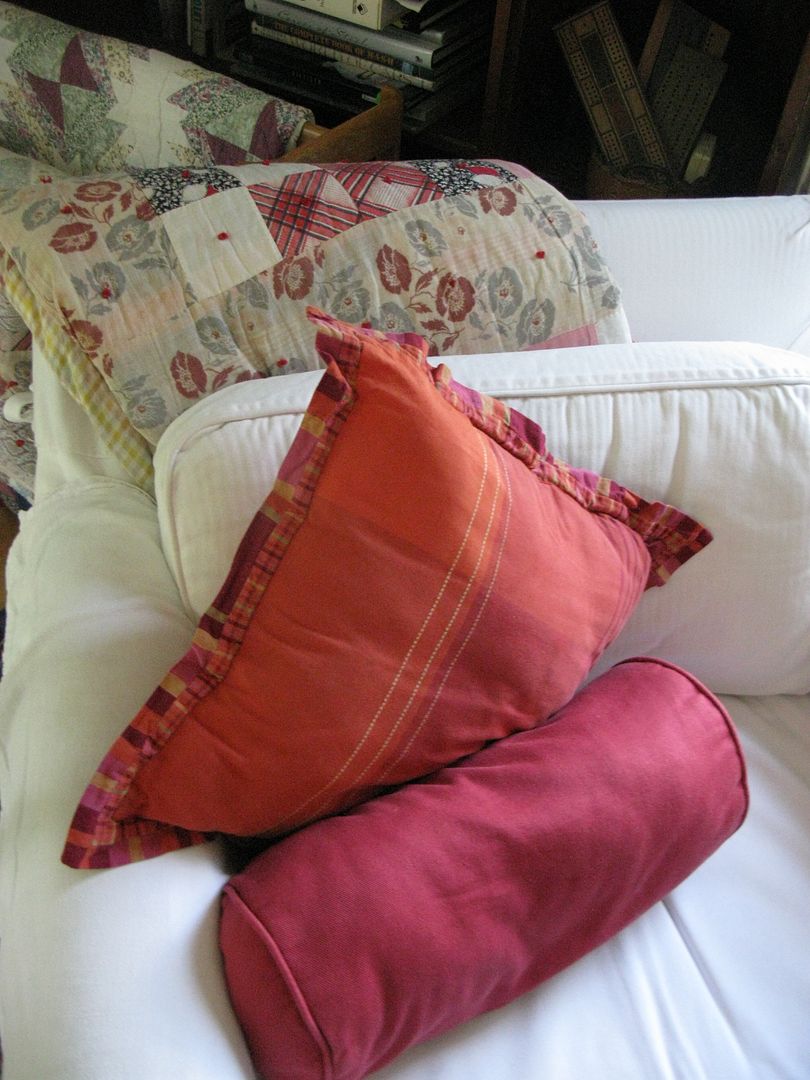 My soul wasn't happy with an endless blue and white living room. Poor G with his swollen knee brought up the ladder and got quilts and red pillows down from the attic for me. The cheery reds warm me in a way the cool colors chilled me. And now it is May Grey and June Gloom time again, and I want warmth.
Himself:
Sunday: Breakfast and "Going in Style" which was flat out charming. Today pool and work.
Herself:
Loved the movie yesterday, read and napped while he was at the museum. Today pool, 2 classes….they all say I look great, but boy that stretching class is a lot of work. Later groceries.
3 Things Done Well Yesterday:
The movie, hung art well, and made time for socialization with old friends.
The
Day:(https://www.checkiday.com/)
May day, Beltain, Law day, Lei day...the list is huge.
Gratitude's:
That I had time in the hot tub this morning with a couple of teachers who talked about teaching reading.