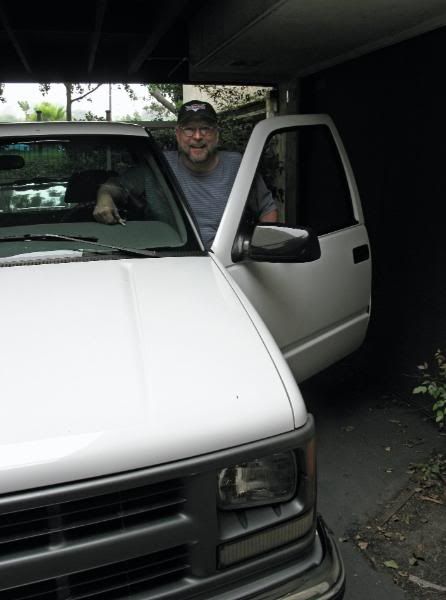 I keep telling people…you gotta own a truck.
No household is complete without a truck. It doesn't do any good when talking to folks on limited incomes. Even richer folks with many cars and no trucks can't be talked into it. However good their intentions, if they don't have a truck, that's it.
Once a month a group of us have a BBQ. G and I bought a nice grill at Sears, and for two years we kept it in our garage. Others kept it in following years, but the enthusiasm for keeping it, cleaning it, and transporting it to the meeting seems to have waned. Two nice folks who have been around a while said they could keep it at their place. Wonderful, we said. But they don't have a truck.
It seems we are back in the transportation business. They will store it, and keep it all summer plus the long 6 months of dark, non-BBQ months. We will clean it and move it. A compromise that I'm not fond of as I helped clean away grease for three years already.
I'll grumpily stick to my opinions that every home should have their own pick-em-up truck.
Himself: Scrubbing BBQ, lunch, visiting Poolie with goodie, enjoying the sunshine, and being Chair tonight.
Herself:
Ditto except being the leader tonight…yes I am grateful for a script but can I see it? Tonight I am leading a meeting. Margot is coming as is Mary and her son. Claudia is coming too. I only have to extemporaneously talk for one minute.
Reading:
Katherine Graham.
Gratitude's:
That I have consciously or unconsciously reached 33 years.