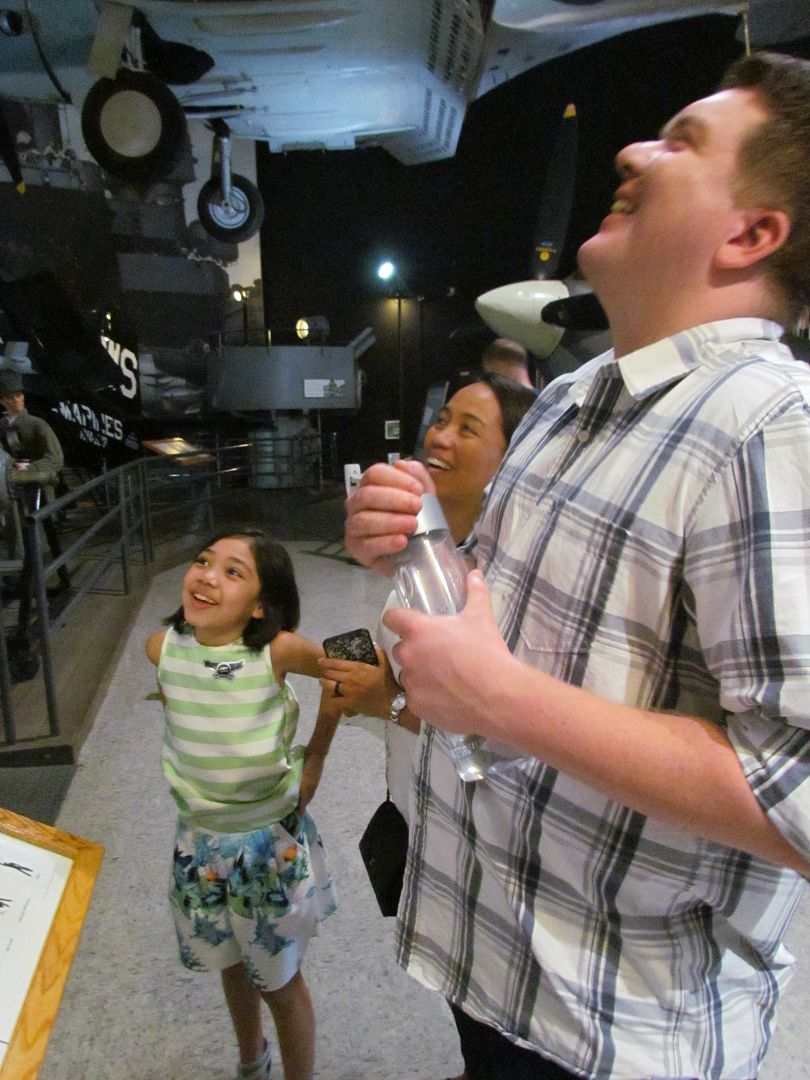 Saturday was delightful. Nothing quiet or well mannered about this day at all. We joined the Automotive Museum Volunteers for a picnic in the park. Best of all, Grandson Alex, his lady and her daughter joined us.
We over celebrated his graduation from the picnic; we had visits to two museums, and lunch at Filipes in Little Italy down town. It's been a long time since we saw him. PTSD after Iraq, drinking, car crashes…those sorts of ugly things. G and I both liked his lady Cee, and her daughter seemed to like us back.
It's a good start. ……………………………………………………………………………………………………………………………….
Himself: G back to his Monday schedule: work, eat, drive to the back country in 98 % humidity. That sort of thing.
Herself:

My hip is gradually improving. I can bend over gently now. So it's do the usual but gently: Laundry, gym, groceries, eat, laundry, work on Friday's Comic Con pictures.
Reading:

A very old but well written Cadell.
Gratitude's:

Cee dragging Alex down here this Saturday.