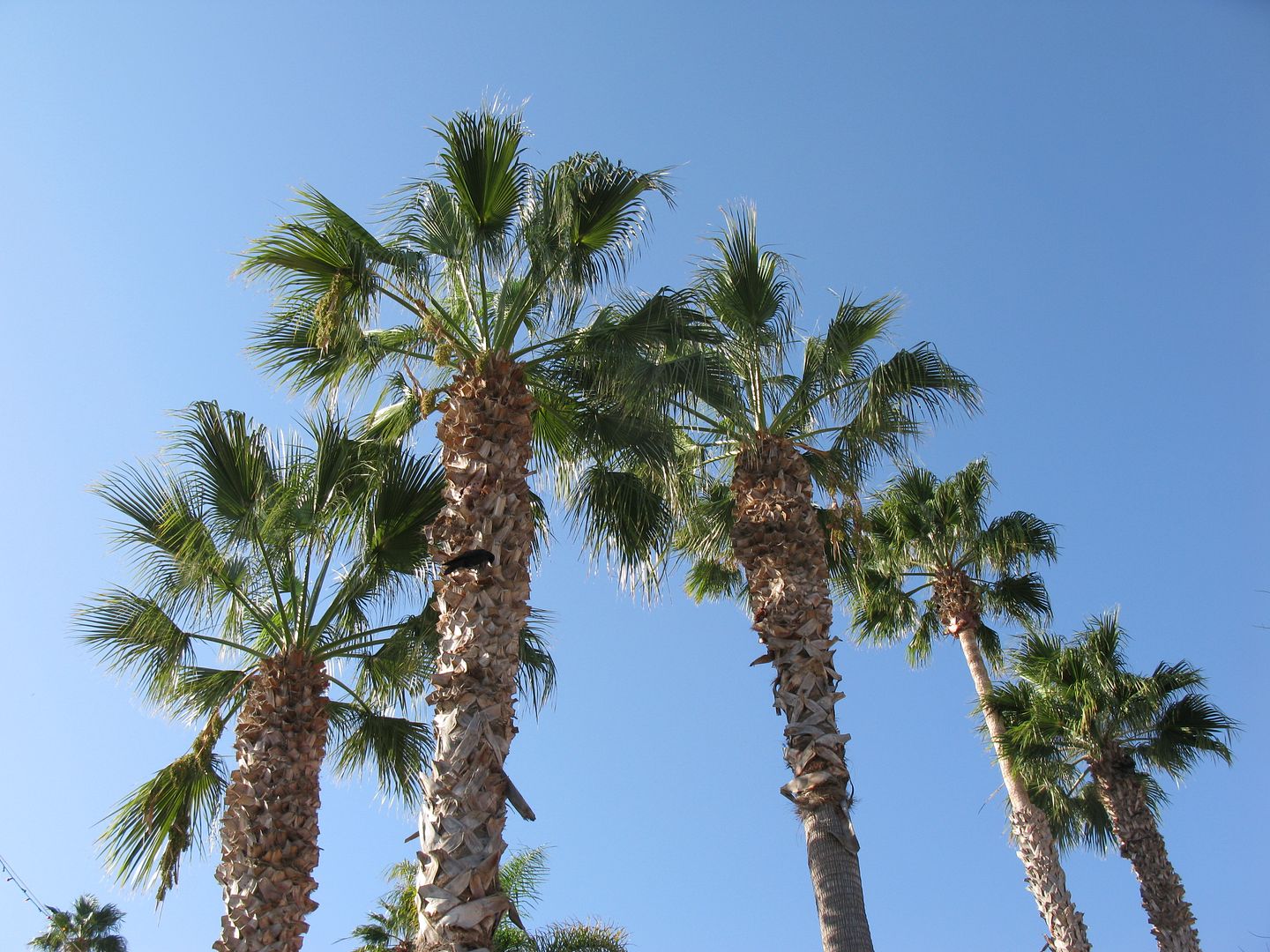 I was happily reading away in one of the old Vorkosigan volumes. The television was on to add a little weather news in the background when one of those beeping screeches sounded. Sat me upright in a hurry it did.
"High wind warning," it told us. "Shelter in the lowest part of your house flat on the floor." I'd never heard such a thing here in Southern California. I thought, "It wouldn't affect us."
The wind picked up over the afternoon blowing the palm trees flat against the sky. Many gum trees were blown over as were hundred year-old pines. In one town over, a tree crushed a car and driver coming up the street. All over the city trees, signs, light poles, and anything else standing tall was blown over onto anything below it. Margot reported the street outside her house looked as if it were covered in snow. Hail instead.
We drove slowly over Mission Bay to a meeting and were buffeted about even on city streets. Coming home again, found us dodging downed trees and light poles in the dark. Mid bridge, power came on again. It was icy cold, and for the first time here, I wore socks to bed. George got up at three am and turned on the heater. Another first.
Today we woke to the weather news being number one. George went to work early and looking out the office window saw twisted and bent signs on the store across the street. No downed trees right here, but we know the power is still out in most of Ocean Beach.
Himself:
Work very early to make up the hours at a follow up doc appointment.
Herself:
Read instead of going to the pool in the rain and wind. LOL Tomorrow I'm taking the Toyota in to have its Takata airbags replaced at dawn. Later picking up the new Bujold Vorkosigan.
Reading:
"A Civil Affair."
Gratitudes:
That I'm here and feeling pretty darned good. Coughing vastly less. No sinus pain. I am the most grateful person you ever knew today.