Tomorrow is the Fireman's Demolition Derby Day.
Tomorrow morning, we are heading to the fair. It's to be a steampunk fair this year, from what I can tell from the ads. He can eat the fattening foods. I will have my own lunch with me, and perhaps eat a cream puff…with half the pastry.
You know we are heading for fun.
Steampunk at the fair.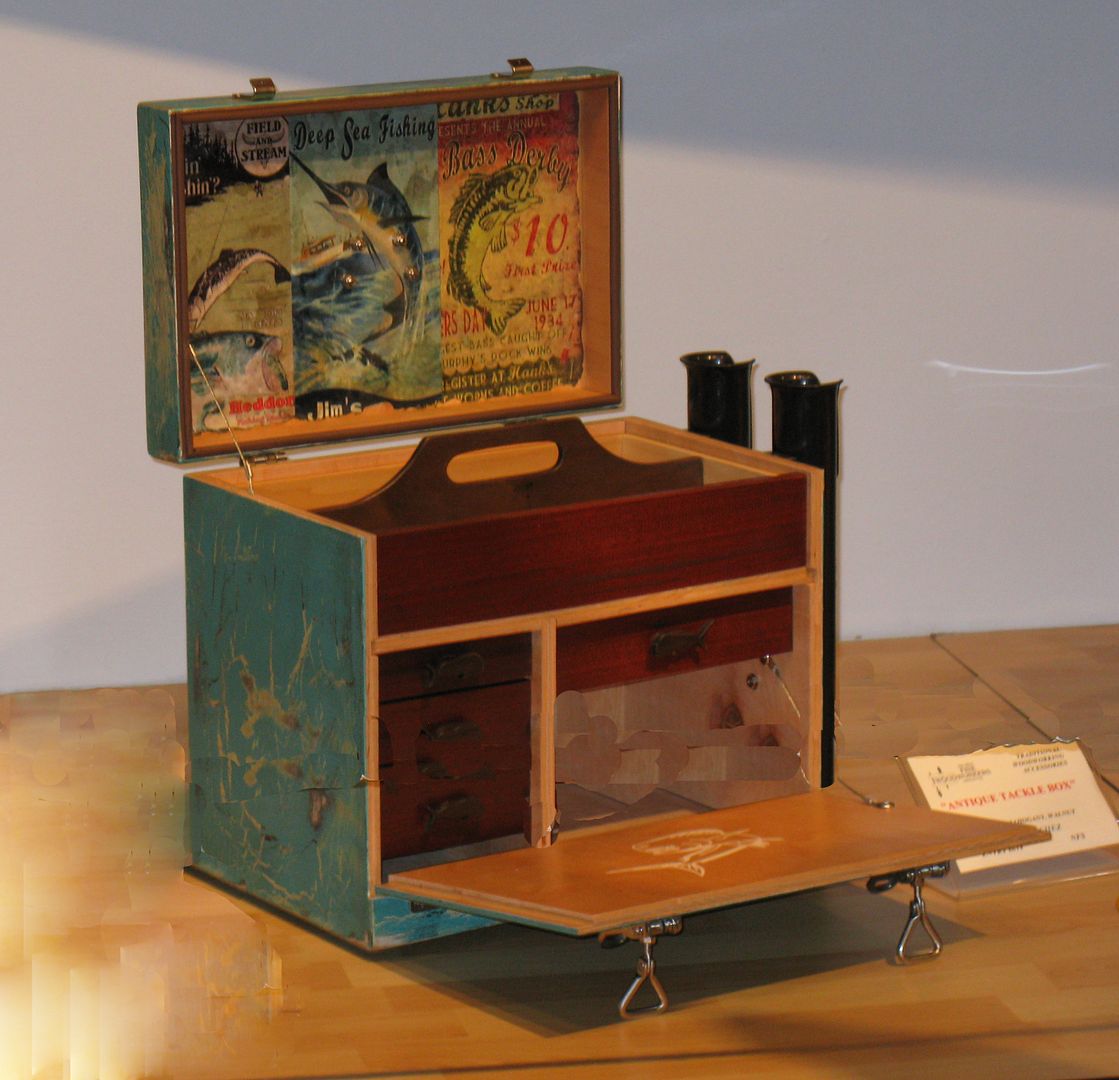 Tackle box; we will see art, sculpture, quilting, ceramics, photography, and food too.
---
Himself:
Was featured in a movie yesterday for his job. Mexican for dinner.
Herself: Lots more energy these days. Came home off the freeway, and there was less glare in my eyes. I'll use a scooter part of the day tomorrow.
Reading: #2 Cadfell.
Gratitudes: C was back in the pool this morning as was the instructor out of her cast.